A foreclosure advocate crossed the line between civil disobedience and criminality, and the State Bar Court took away his law license.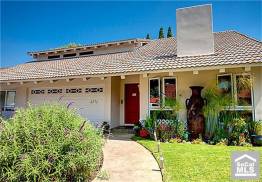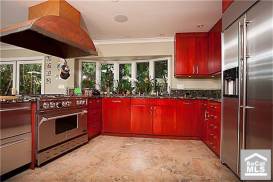 Irvine Home Address … 4111 BLACKFIN Ave Irvine, CA 92620
Resale Home Price …… $895,000
Has he lost his mind

Can he see or is he blind?

Can he walk at all,

Or if he moves will he fall

Is he live or dead?

Has he thoughts within his head?

We'll just pass him there

Why should we even care?

Black Sabbath — Iron Man
Writing about real estate rarely leads me to the California Bar Journal. The housing bubble has spawned a number of attorney abuses including up-front payments for loan modifications, bogus foreclosure delay tactics like the deficient Notice of Default, and other practices. However, with as bad as some of these behaviors are, nobody gets censured for going over-the-top crazy. That is until foreclosure attorney, Michael T. Pines, managed to lose his mind.
Declaring that he poses a substantial threat of harm to the public, the State Bar Court lifted the law license of MICHAEL T. PINES, the Carlsbad attorney who made national headlines by advising clients to break into their foreclosed homes and start living there again. He was placed on involuntary inactive status May 1.

The court acted at the request of the bar's Office of Chief Trial Counsel, which asked March 11 that Pines be prohibited from practicing. Under the State Bar Act, an attorney who causes substantial harm to clients or the public can be swiftly removed from practice when the evidence suggests the harmful behavior is likely to continue and when it is likely the bar will prevail on the merits of the case. The court's action is an interim measure pending a hearing on disciplinary charges.

"The State Bar is very gratified that the court has agreed with us that Pines poses an imminent threat of harm to the public and therefore has removed him from active practice," said Chief Trial Counsel Jim Towery. "Lawyers have an obligation to follow the law, not to break it. There are proper ways and improper ways for a lawyer to protest a court order. Taking the law into one's own hands is an improper way and will subject the lawyer to discipline."

Pines [#77771], 51, has been unapologetic about encouraging – and often physically helping – clients hire a locksmith to get into their foreclosed homes despite warnings from the court and police to stop the illegal activity. He has argued that the foreclosures themselves are illegal, so his clients have a right to repossession since they are still the legal owners of the homes.
Has this guy lost his mind? Before he set out on a zealous mission to keep delinquent mortgage squatters in homes they have no right to, did he bother to think through the ramifications of what he was doing?
Let's say he was successful, and foreclosures are declared illegal. What would happen? At first, we would have millions of happy squatters. Shortly thereafter, all mortgage lending would stop because banks would essentially be giving away homes. Why would anyone pay their mortgage if they couldn't lose the house in foreclosure?
If Michael T. Pines would have been successful on his crusade, it would have signaled the end of lending in the real estate market.
But State Bar Court Judge Richard Honn found that Pines' conduct harmed his clients, the public and the legal profession. "Although Pines is a seasoned attorney, he seems to have lost his ability to distinguish between zealous advocacy and lawlessness," Honn wrote. "Legal decisions are to be made by the courts, not the litigants. (Pines') unwillingness or inability to obey court orders and follow the laws of this state has tarnished the reputation of other attorneys and the legal community as a whole."
With all due respect to the fine and upstanding attorneys who read this blog, this guy managed to make ambulance chasers and civil litigation banditos look bad. That's a pretty low standard. Perhaps he can work as a realtor or used car salesman in his next job. In his crusade he met some upstanding citizens like Danielle Earl upon which he could build his new business.
The bar has 45 days to file formal charges. Towery said he expects the bar to seek Pines' disbarment.

In the application for inactive enrollment, Deputy Trial Counsel Brooke Schafer noted that in none of the cases in which Pines advised his clients to re-enter their homes in Carlsbad, Newport Beach and Simi Valley did they have a legal right to do so. Pines "acts with calculated purpose," Schafer wrote in the petition. "He is harming both his clients and the public by advising clients to take the law into their own hands, and he uses his law license as a weapon. By his behavior, actions and freely offered statements he is a clear – and ongoing – danger both to his clients and to the public."

The petition, which notes that Pines has been cited for contempt as well as criminally cited three times in less than a week, referred to three serious incidents involving break-ins and other criminal acts between October 2010 and February 2011.
On Feb. 18, he was arrested for making threats against occupants of a house that used to be owned by one of his clients, cited for trespassing on the property the following day and cited for violating a temporary restraining order at the site four days after that. He told a court his clients may break into the property again.

In October, Pines gave Newport Beach police advance notice that he and a client were going to take possession of a house the client had lost in foreclosure. Pines had claimed the foreclosure was illegal even though his client had not prevailed in court. For five hours, Pines "kept approximately seven police officers and an assistant city attorney wrapped up in his media circus" until Pines and his client were arrested, Schafer wrote in the petition.
Also in October, Schafer wrote, Pines accompanied his clients to their foreclosed Simi Valley home and advised them to break in despite a court ruling forbidding such an action. The family remained in the house for several days until the new owner got another writ of possession.

In an 18-page ruling, Honn said Pines views himself as a modern-day Henry David Thoreau, "who encouraged civil disobedience to effect universal societal benefits, including ending slavery and war. But (Pines) is not Thoreau; his cause is not slavery or war."

He "sought a few minutes of fame in front of reporters or the television cameras while he violated the law, or encouraged his clients to do so," Honn wrote. "He used his clients as tools to accomplish these goals."
I can appreciate this gentleman is passionate about helping people with real estate, and he is obviously an intelligent man. However, he lacks the wisdom to guide that passion and intelligence toward something which contributes to the greater good. As I pointed out above, success for him would have caused the housing market to cease functioning, and our banks to become undeniably insolvent.
Perhaps he didn't care? Maybe he just wanted his 15 minutes of fame? He got it.
At least some of it went toward improvements
Most of the HELOC abuse cases I profile show few if any improvements to the property. This leaves most readers, me included, asking "where did you spend all the money?"
At least with today's featured property, some of it was spent improving the property.
My property records don't go back to the 1988 purchase for $327,000, but it is likely the owners used a 20% down payment.
By 6/27/2001 through sophisticated financial management, the owners grew their mortgage to $384,000.
On 1/15/2002 they obtained a $96,000 HELOC.
On 7/30/2004 they got a $650,000 first mortgage. The listing says they tore the property down to the studs in 2005. I doubt it. This $170,000 increase in their mortgage is the largest of their serial refinances.
On 10/5/2004 they opened a $135,700 HELOC, perhaps to finish paying for the renovation.
On 3/28/2007 they refinanced with a $784,000 first mortgage.
On 5/14/2007 they opened a $116,000 HELOC.
On 11/19/2009 they either paid down the mortgage, or obtained some principal forgiveness as their final mortgage amount is shown as $696,000.
Peak mortgage equity withdrawal is over $600,000.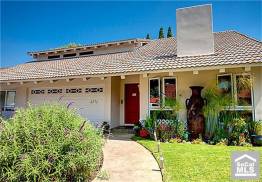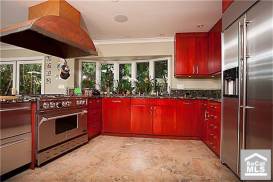 Irvine House Address … 4111 BLACKFIN Ave Irvine, CA 92620
Resale House Price …… $895,000
House Purchase Price … $327,000
House Purchase Date …. 10/24/1988
Net Gain (Loss) ………. $514,300
Percent Change ………. 157.3%
Annual Appreciation … 0.1%
Cost of House Ownership
————————————————-
$895,000 ………. Asking Price
$179,000 ………. 20% Down Conventional
4.72% …………… Mortgage Interest Rate
$716,000 ………. 30-Year Mortgage
$159,517 ………. Income Requirement
$3,722 ………. Monthly Mortgage Payment
$776 ………. Property Tax (@1.04%)
$0 ………. Special Taxes and Levies (Mello Roos)
$186 ………. Homeowners Insurance (@ 0.25%)
$0 ………. Private Mortgage Insurance
$0 ………. Homeowners Association Fees
============================================
$4,684 ………. Monthly Cash Outlays
-$898 ………. Tax Savings (% of Interest and Property Tax)
-$906 ………. Equity Hidden in Payment (Amortization)
$320 ………. Lost Income to Down Payment (net of taxes)
$244 ………. Maintenance and Replacement Reserves
============================================
$3,444 ………. Monthly Cost of Ownership
Cash Acquisition Demands
——————————————————————————
$8,950 ………. Furnishing and Move In @1%
$8,950 ………. Closing Costs @1%
$7,160 ………… Interest Points @1% of Loan
$179,000 ………. Down Payment
============================================
$204,060 ………. Total Cash Costs
$52,700 ………… Emergency Cash Reserves
============================================
$256,760 ………. Total Savings Needed
Property Details for 4111 BLACKFIN Ave Irvine, CA 92620
——————————————————————————
Beds: 5
Baths: 4
Sq. Ft.: 2800
$320/SF
Property Type: Residential, Single Family
Style: Two Level, Contemporary
Year Built: 1971
Community: 0
County: Orange
MLS#: S657149
Source: SoCalMLS
Status: Active
On Redfin: 2 days
——————————————————————————
ARE YOU THINKING NEWER HOME IN IRVINE? – THIS IS A MUST SEE!! Home has been completely rebuilt from the studs in 2005. Over $400,000 invested in unimaginable upgrades. BETTER THAN NEW- YET, NO MELLO ROOS, NO HOA, LOW TAX RATE. All natural materials used in every inch. 4 Bed & 3 bath upstairs + one bed & bath downstairs.
Chef Kitchen, Top of the line Blue Star gas range and oven, industrial grade, Heated Marble Floors, Home Theater System w/ pull down screen from the ceiling, Sky lights, Modern recesses lights throughout, Whole house fan, triple pane windows, Water Softener and reverse osmosis water filter systems, Smart Home Electric System let you control the entire home from a remote or from your smart phone, Salt Water Pool and Spa, Private Yard, Open and Specious- Interior design was reconfigured to have the kitchen opened to both Living /Dining Room and to the family room. Unreal Master Bath with Jacuzzi Tub and Much Much more * * see full list in Media section * *
There are many ways to spend $400,000 for improvements. Do you think it was money well spent?