Over the last several weeks, I have visited and reviewed the non-gated portion of Orchard Hills, including the parks, common areas, and all five sets of homes. Today, I will give an overview of The Groves at Orchard Hills, the gated portion on the west side of Culver. In the coming weeks, I will review each of the seven sets of homes.
All seven collections in The Groves are single family homes. Each one has three or four different models and all homes are two stories. Five different builders designed the homes. All of the homes in the Groves are part of the Tustin Unified School District. Currently, students will attend Hicks Canyon Elementary School from kindergarten through fourth grade, Orchard Hills School for fifth through eighth grade, and Beckman High School. However, Orchard Hills School is officially designated as a K-8 school, so as the population of the neighborhood grows, students will likely attend Orchard Hills beginning in kindergarten and will not be slated for Hicks Canyon. Potential buyers should always verify school information with the sales office and/or school district.
Here is a quick rundown of the collections, from smallest to biggest:
| | | | | | |
| --- | --- | --- | --- | --- | --- |
| Collection | Sq Ft | Beds | Baths | Base Price | Builder |
| Capella | 2,906 – 3,223 | 4 | 4 – 4.5 | Low $1,000,000's | Taylor Morrison |
| La Vita | 3,400 – 3,942 | 4 – 5 | 4.5 – 5.5 | Mid $1,000,000's | Brookfield Residential |
| Messina | 3,531 – 3,801 | 4 – 5 | 4.5 – 5.5 | Mid $1,000,000's | TRI Pointe Homes |
| Vicenza | 3,654 – 4,014 | 3 – 6 | 3.5 – 6 | Mid $1,000,000's | KB Home |
| Saviero | 3,795 – 4,050 | 4 – 5 | 4.5 – 5.5 | Mid $1,000,000's | Taylor Morrison |
| Amelia | 4,215 – 5,181 | 4 – 7 | 4.5 – 7.5 | High $1,000,000's | The New Home Company |
| Trevi | 5,095 – 7,030 | 5 – 7 | 5.5 – 7.5 | Low $2,000,000's | The New Home Company |
Some homes have at least one model with a three-car garage, though most have a two-car garage. Many have an additional storage area, including some with options to convert the storage into an inside space instead (such as a craft room, prep kitchen, super laundry room, and more). Full details about the garages will come with each collection's review.
There are two parks on this side of Orchard Hills. The Resort at The Groves is exclusively for the use of residents within the gates. It is located in the northwest corner of the neighborhood, surrounded by the Capella, Amelia and Trevi collections. Because it is higher in the hills, some portions of the resort have panoramic views of the city. Open use areas include grassy fields, picnic tables, a fireplace and shade structures. The resort includes a full basketball court and two tennis courts. Within the gated pool area, there is a junior Olympic pool, spa, and wading pool, along with both open and covered picnic areas. There is a multi-purpose room adjacent to the pool area. The Resort has a nice playground, with separate structures for older and younger children. The play equipment includes a small water feature, with a pump and tracks to flow into different buckets. Woven throughout the play structures are maps and historical information about Irvine.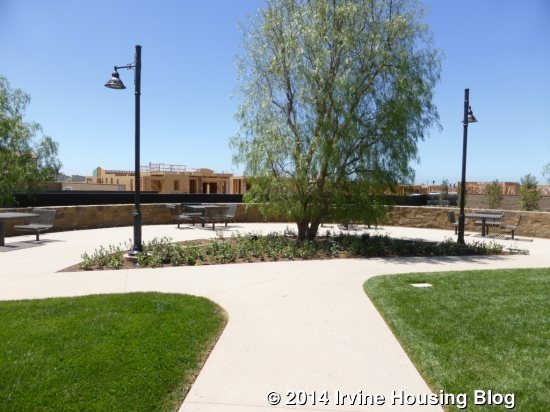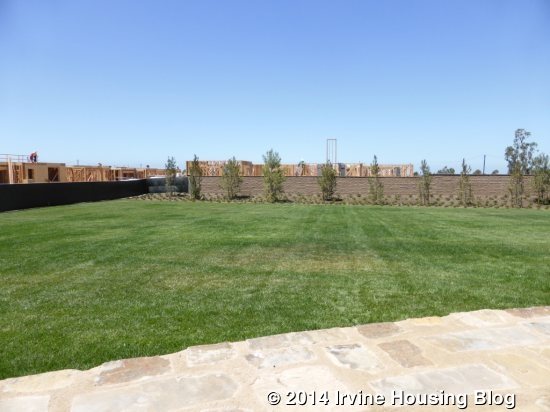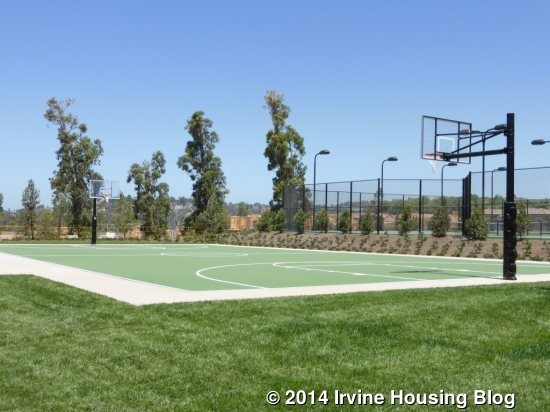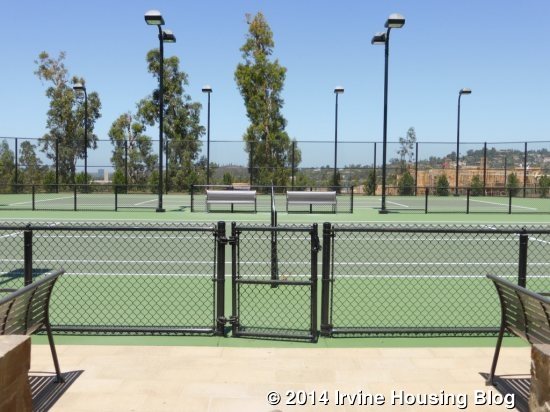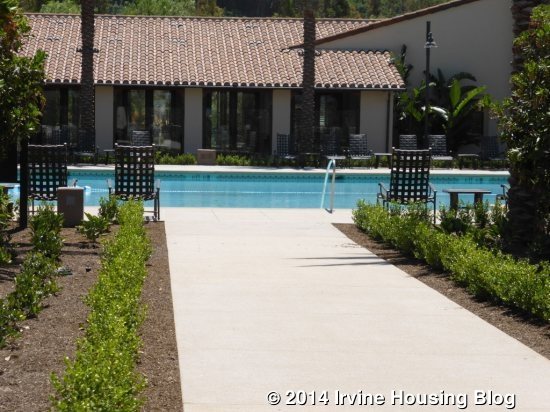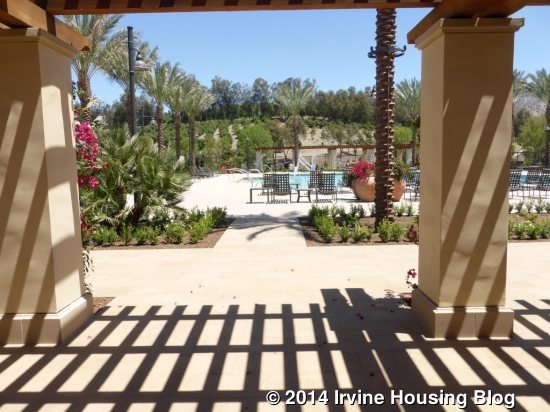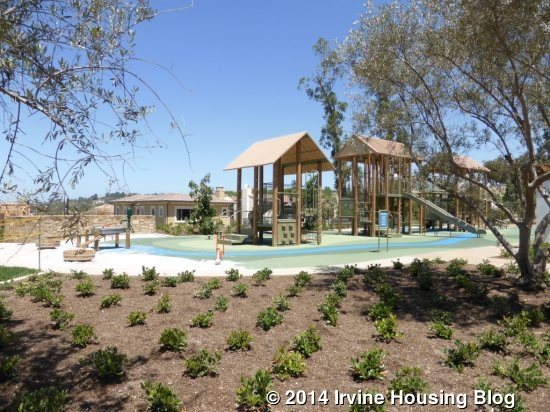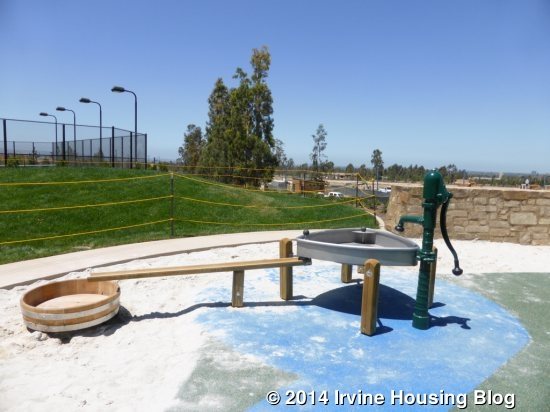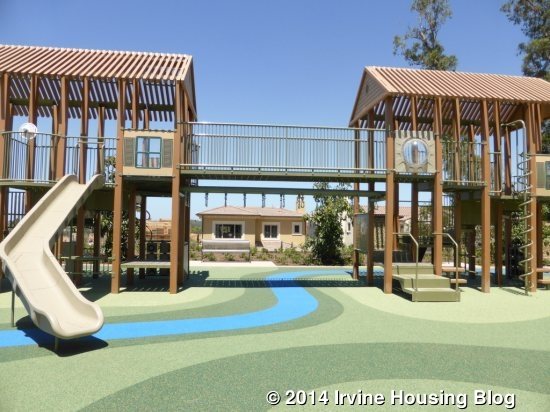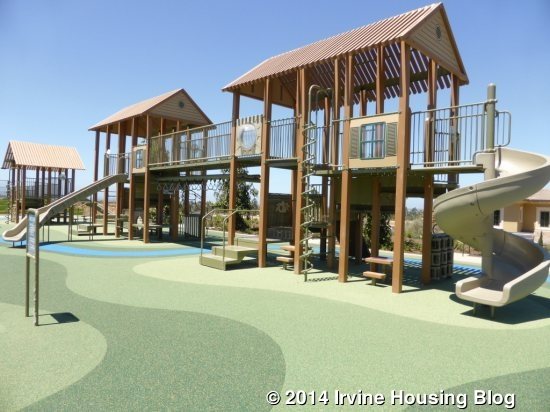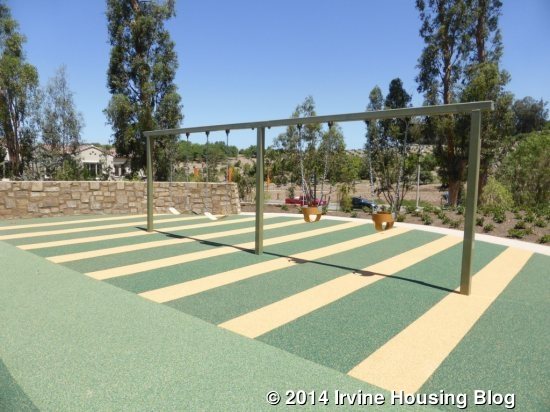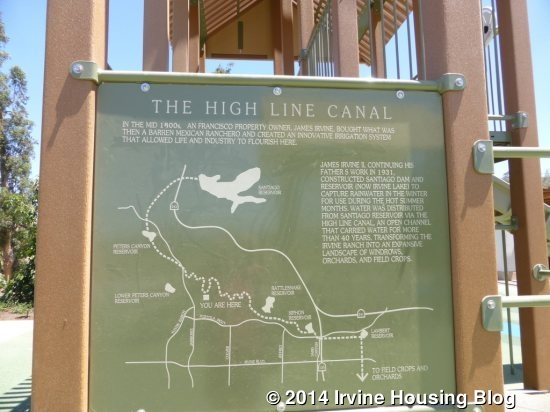 The other park is Settler's Park, which opened several years ago and is not behind the gates of the Groves. This six-acre park is open to the public. The sporting facilities include a sand volleyball court, two lighted basketball courts, and a huge soccer field. The picnic area includes both shaded and uncovered tables alongside several barbecues. Children love the bike/scooter track that surrounds the two play structures and sandbox. Settler's Park has a walking path that circles the entire park, including the soccer field.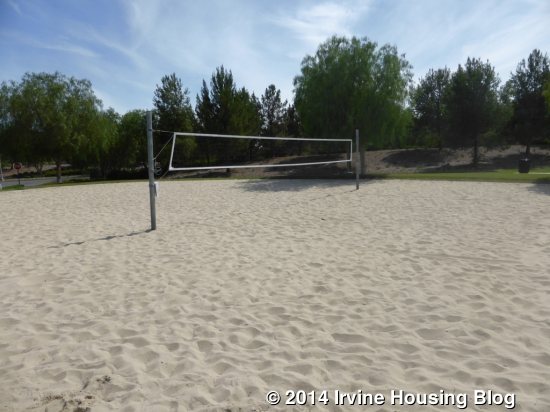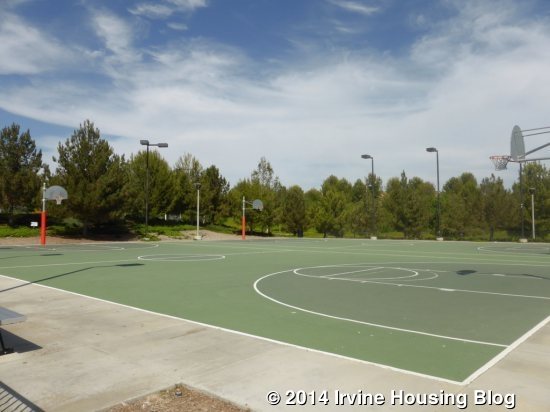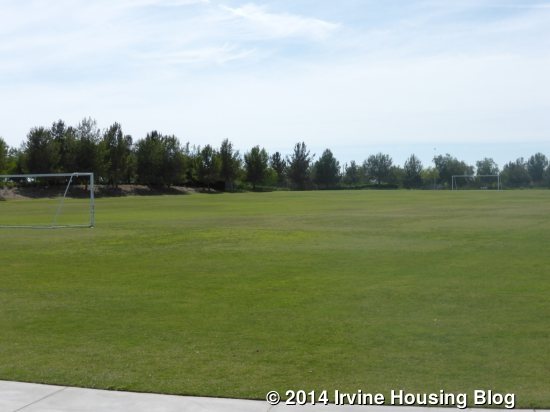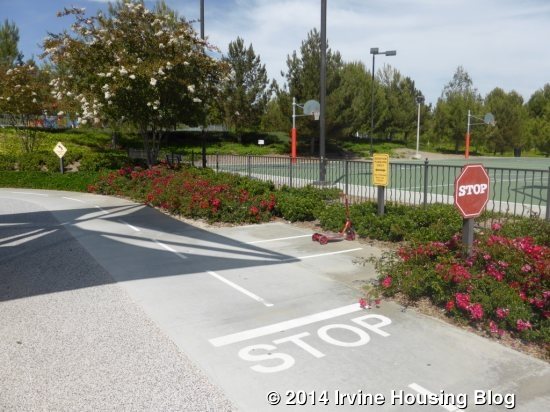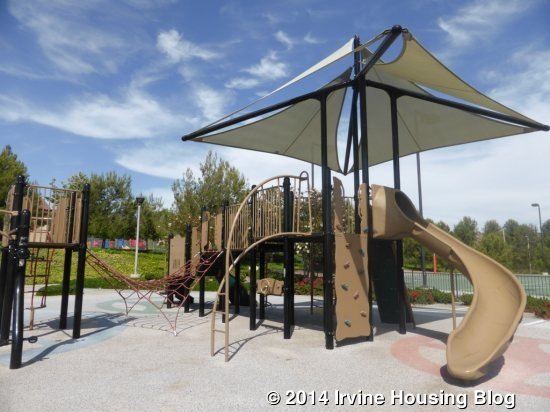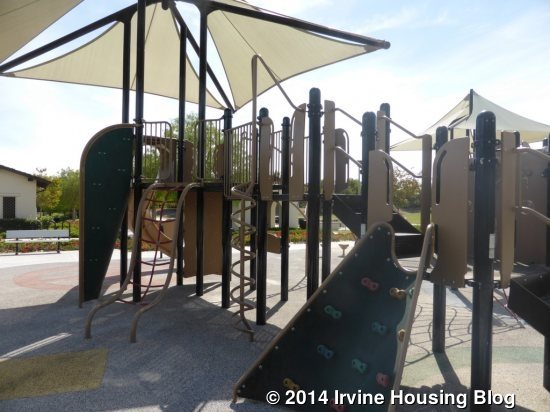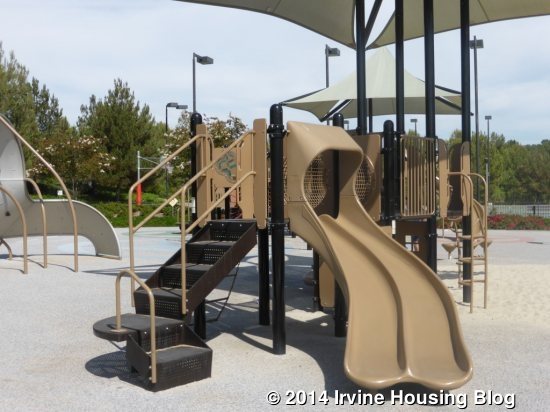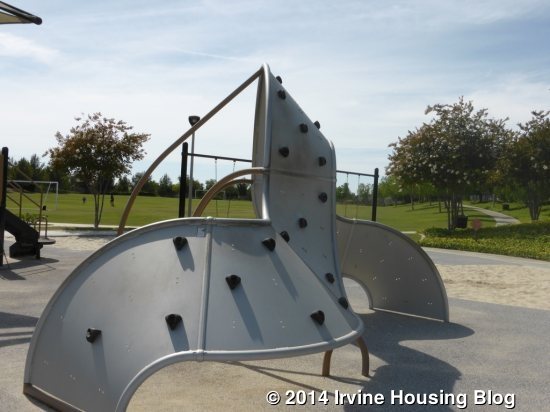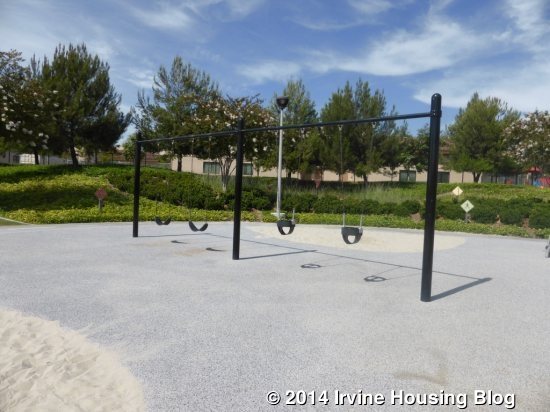 Orchard Hills School is just above Settler's Park, with its main entrance on Culver Drive. As I mentioned, the designated K – 8 facility currently serves only grades 5 – 8, though it will eventually open for younger students. Parking is notoriously horrible around the school, with heavy traffic at pickup time, so residents who are close enough to walk will probably want to do so. The Groves will have a greenbelt running up the middle, making the school easier to get to from many homes. Since opening in 2010, Orchard Hills School has earned the California Distinguished School Award. As part of the TUSD technology bond measure, all students receive an iPad that is used daily to enhance the educational experience.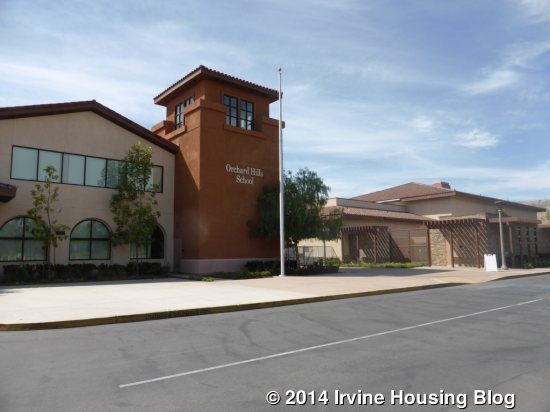 As I mentioned in my previous overview of Orchard Hills, the neighborhood already has an established shopping center at the corner of Culver Drive and Portola Parkway. The Orchard Hills Village Center houses a Pavilions and CVS, several restaurants (including Zov's and La Sirena Grill), plus a bank, salon, yoga studio, and much more.
For those looking to experience nature, Orchard Hills boasts paths that weave along the avocado groves and trails that lead to open space around Loma Ridge. The trail is only open during scheduled, docent-led activities. Its double loop offers a 1.2 mile lower loop trail for beginners and 3.1 mile upper loop for more advanced hikers. On the trail, hikers can discover wildflowers, native birds, Eucalyptus trees, and enjoy panoramic views (including the ocean and Catalina on clear days). The elevation starts at 400 feet and ends at 815 feet if you take the upper loop. Docent-led activities include a sunset hike, full moon hike, morning nature hike and a cardio hike.
I am looking forward to touring the seven different luxury home collections and reporting back in the coming weeks.