Usually it's easy to tell the difference between a model home and a house that someone is living in. But when I visited 75 Fanlight in Woodbury, my first thought was that it might be staged (upstairs, however, it became obvious that the home is currently occupied). With upgrades throughout, this home is gorgeous and move-in ready.
The basics:
Asking Price: $1,329,800
Bedrooms: 4
Bathrooms: 4
Square Footage: Approx 3,500
Lot Size: 5,092
$/Sq Ft: $380
Property Type: SFR
Year Built: 2006
Community: Woodbury, Mille Fleurs
The HOA dues are $105 per month and there are Mello Roos.
Let's start with the things I like most about the house. Upstairs, there are three bedrooms and a large bonus room. Each bedroom has its own en-suite bathroom, so you never have to worry about kids fighting over the shower. This is a huge plus for anyone with teenagers. The secondary bedrooms are a bit small, but both had chair rails, giving them a cozy, cottage-like feel. Both rooms are right off the bonus room, creating a perfect suite for children or teens.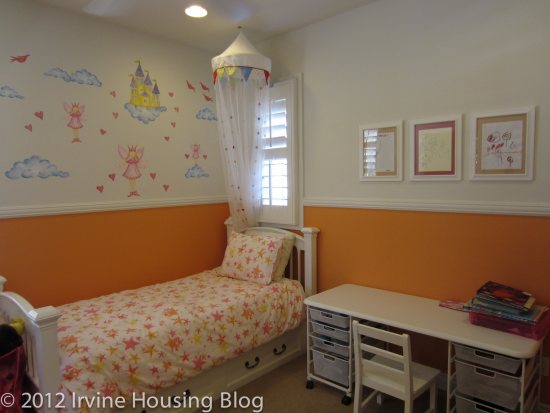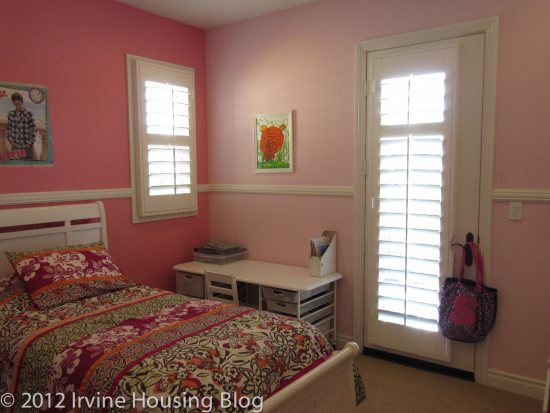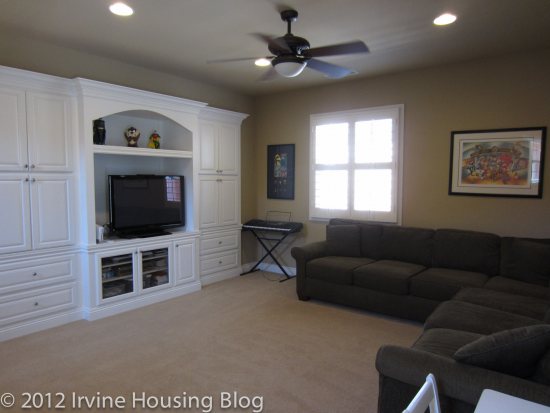 Just down the hall, the master bedroom is large and bright. As with most new houses, it comes complete with an enormous bathroom and walk-in closet. There are built-ins throughout and plenty of room to create a relaxing retreat for busy parents. All of the rooms upstairs have recessed lighting, another plus in my book.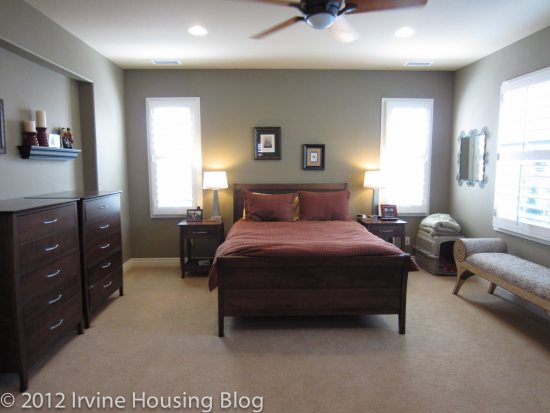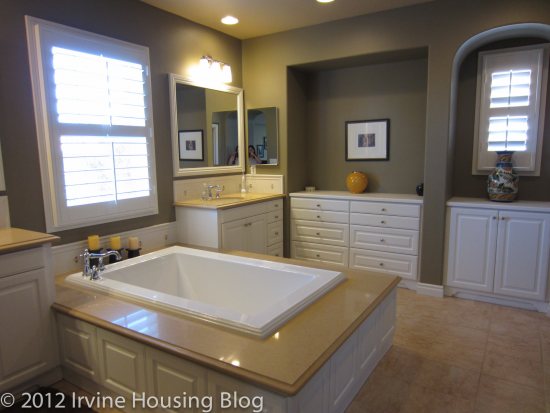 Moving downstairs, the house loses some appeal for me. While I prefer a very open floor plan where rooms flow into one another, these rooms are very broken up. Everything comes off of one long hallway leading to a great room at the end. Distressed hardwood floors span much of the downstairs, with the exception of carpeting in the family room and the downstairs bedroom. A big design flaw: the dining room isn't adjacent to the kitchen. The powder room is down another long hallway, not really convenient for guests if you're entertaining.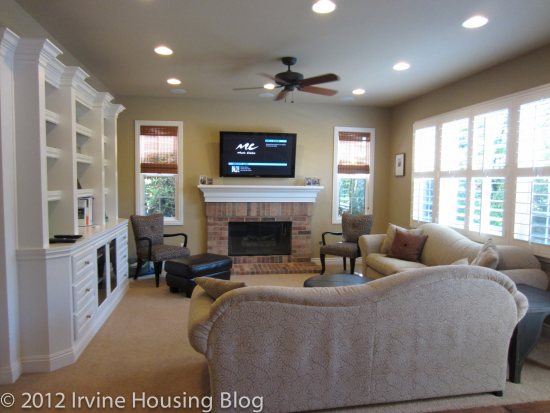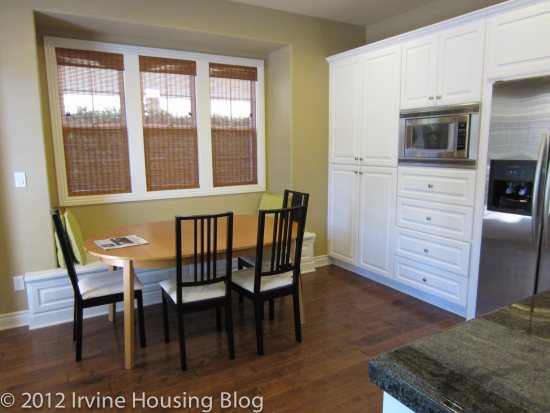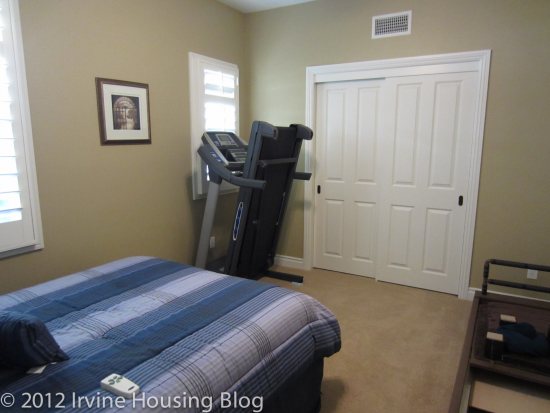 One glance in the kitchen, however, and you can see that the downstairs isn't a total wash. It is a chef's dream, featuring an eight-burner stove, a double oven, a built-in fridge and a sink in the island (which has a cute bookshelf on one end). The adjacent family room is bright, but leaves little options for set up, as the walls are taken up by window, built-ins, and a large fireplace.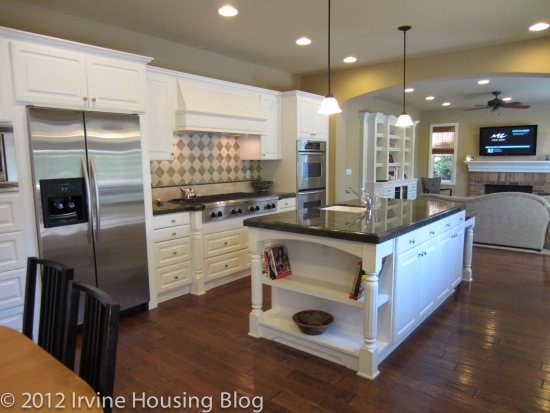 The backyard is small, but has a nice grassy area and a built-in BBQ. The home also features a small courtyard off the main hallway, between the formal living room and the dining room. I would have liked to see these two outside spaces combined into one large area though, rather than breaking it up as they did.
So what's the verdict? Would I spend over $1.3 million on this home? No. For that kind of money, a house has to be perfect. And while this one is gorgeous and has plenty of bedrooms, an office, and a bonus room, it just feels too closed off downstairs and a touch too formal. It might be ideal for a family with older children, but not one with little kids.
Discuss below or on Talk Irvine.