The California Attorney General has pulled out of foreclosure settlement talks from a desire to pander to loan owners.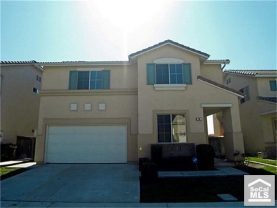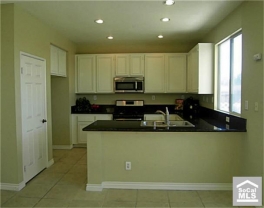 Irvine Home Address … 14 BOWIE Pl Irvine, CA 92602
Resale Home Price …… $649,000
1,2,3,4

Right now, right now, right now

Someone get me outta this place

Get me outta here

Esmée Denters — Outta Here
I have mixed emotions about the settlement talks with banks. First, I think the entire issue of foreclosure improprieties is political theater and an effort to extort money from the banks for doing what was completely within their rights. On the other hand, I want to see the banks endure more pain for the problems they created. They should have been nationalized back in 2008. It's a bit like football when the refs blow a call then make up for it with a bogus call against the other team. Two wrongs don't make a right.
Since this issue is political, the attorneys general who are involved are responding to different political constituencies in their home states. Periodically, one or another will pull out of the talks to appease their political base. It's just like the drama we just witnessed with the debt ceiling. The latest political grandstander is our own Attorney General, Kamala D. Harris.
Move Is Serious Blow to Federal and State Effort to Reach $25 Billion Deal With Banks Over Questionable Practices
California Attorney General Kamala D. Harris pulled out of settlement negotiations with the nation's biggest banks over alleged foreclosure abuses, calling the proposed deal "inadequate for California homeowners."
At the Attorney General for the State of California, isn't her duty to protect California residents and taxpayers? Protecting loan owners should not be her highest priority.
The decision by Ms. Harris delivers a serious blow to efforts by the Obama administration and 50 state attorneys general to forge a $25 billion settlement with the nation's largest banks over "robo-signing" and other questionable foreclosure practices.

Her actions follow the withdrawal of New York from the talks. Without the participation of California and New York in the negotiations, banks will be far less likely to agree to the multibillion dollar settlement that federal and state officials have spent months pursuing.
Without California and New York, there is no agreement. California has the largest mortgage market and the greatest number of underwater borrowers. New York has a large market filled with squatters in shadow inventory. The bulk of the problems with mortgages are in these two states and perhaps Florida.
California remained a critical constituent for any deal because it has more borrowers who are underwater, or owe more than their homes are worth, than any other state. California also has more borrowers that are behind on their mortgages or in foreclosure than any other state but Florida.

The move by Ms. Harris, who took office in January, comes after 11 months of often-frustrating negotiations between big banks such as Bank of America Corp., J.P. Morgan Chase & Co. and Citigroup Inc. Representatives for the three banks declined to comment.

A spokeswoman for Ally Financial Inc., the fifth-largest mortgage servicer and parent of GMAC Mortgage, called the decision "disappointing for borrowers in California" who are in financial distress.
LOL! Ally Financial is concerned about borrowers? Give me a break. California pulling out of the deal is disappointing to lenders and mortgage insurers who are looking to limit their liability.
One key point of contention has been the extent to which banks should be released from additional legal claims involving the mortgage crisis in exchange for signing onto the foreclosure settlement.

In recent months, other states, including Delaware, Massachusetts, Nevada, Minnesota and Kentucky, have also expressed concerns over the scope of any settlement. Some states and critics of the banks argue that officials haven't done a thorough investigation of other potential improprieties.

In a letter sent Friday to Associate U.S. Attorney General Thomas Perrelli and Iowa Attorney General Tom Miller, who have been leading the negotiations, Ms. Harris said her decision to break off from the group was driven in part by those two key concerns. "It became clear to me that California was being asked for a broader release of claims than we can accept and to excuse conduct that has not been adequately investigated," she said.
This is really about the release of liability. If the conduct of banks in California has not been investigated by now, that is the Attorney General's fault.
She added that "the relief contemplated would allow too few California homeowners to stay in their homes." Ms. Harris also cited a recent "troubling surge in foreclosures," which had plummeted in the wake of the robo-signing scandal.
This is where it becomes obvious she is pandering. Why should loan owners be granted relief to stay in homes they cannot afford? This directly places the interests of loan owners in conflict with the interests of prudent future buyers who could afford those properties. She is choosing sides and placing the interests of imprudent and overextended California loan owners over the interests of buyers who can sustain ownership.
Further, there is nothing troubling about the recent surge in foreclosures. Foreclosures are essential to the economic recovery. Our attorney general is a pandering politician meddling in a financial market in a way that will encourage moral hazard and slow the economic recovery. This woman is either well meaning and clueless, or shrewdly self serving.
In a statement, Mr. Miller called California "an important part of our team" but said that the states "fully expect to reach a settlement with the banks."

A Justice Department spokeswoman said that discussions would continue "to ensure that the banks are held fully accountable for their actions."
That's bullshit. If the banks were held fully accountable, they would have been nationalized in 2008, equity investors would have lost everything, bondholders would have taken a big haircut, and the idiots responsible for this mess would have been fired.
The split highlights a broader disagreement between some government officials involved in the negotiations. The Obama administration has argued that a settlement could help provide immediate benefits to borrowers, while creating certainty for the housing market. "We are 100% focused on providing relief to homeowners while it can still make a difference and save homes from foreclosure," said Mr. Miller. "Providing relief after the foreclosure crisis is over would be a hollow victory indeed."
Nice to know they are 100% focused on the wrong things, and they're hell bent on making this problem worse.
Friday's decision by California wasn't completely unexpected. As the talks have dragged on, political pressures have mounted, with both sides expressing unhappiness with any deal. Conservatives denounced the settlement as a "shakedown" of banks, while labor unions and liberal political groups warned of a bank giveaway.
Yes, it is both of those things. The banks should be shaken down to feel the full consequences for the mess they created. And any deal which limits liability is a giveaway to the banks.
Ms. Harris and other Democratic state attorneys general have faced intense lobbying from different factions, including critics who want the states to hold out for a bigger deal and the Obama administration, which has shepherded the deal. A spokesman for Ms. Harris said the attorney general made her decision based on "the evidence and the merits of the deal, not other considerations."
Yeah, right.
The loss of California dims the Obama administration's push to force banks to write down loan balances as part of any settlement.
If principal write downs are part of a settlement endorsed by the Obama administration, it would clearly demonstrate that Obama is either clueless or listening to the wrong advisors.
Even if the remaining states and federal agencies reach a deal, it is likely to cover far fewer borrowers as the price tag drops. The settlement talks were prompted by so-called robo-signing, where bank employees signed off on hundreds of loans a day and falsely claimed they had personally reviewed documents to give the bank the right to foreclose.

The mess deepened as judges raised questions about how banks documented their ownership of loans and whether financial firms fabricated other paperwork. Regulators have found what they said are widespread weaknesses in mortgage-servicing operations.

Over the past year, banks have sharply slowed down foreclosures. Foreclosure delays have been most pronounced in "judicial" states where banks must foreclose on borrowers by going before a court. California allows foreclosures through a non-judicial process.
Regulators and banks say they have uncovered very few cases where borrowers entered foreclosure without missing payments.
Robo-signer was a political issued used by the Left to pander to loan owners. If there had been any legitimate problems where people current on their mortgages were being foreclosed on, then we could all rightfully agree there was a problem with the system. But since only people who were not paying their mortgages were facing foreclosure — and this group should face foreclosure — then the entire robo-signer issue is exposed for the political theater it was.
But the crisis has exposed numerous cases where banks couldn't prove they had the right to take back homes or where borrowers believed they were receiving loan modifications, only to lose their home.
Anyone who was not paying their mortgage and the bank foreclosed has no right to complain. Lenders have the right to call to auction any property where the borrower is not making their payments. Banks must adhere to the law regarding timelines and notices, but it is always at their discretion to foreclose if they want to. The real travesty isn't the prompt processing of foreclosures, it is the delayed processing and squatting in shadow inventory.
The unraveling of any settlement also raises the prospect that banks will face separate legal action from a handful of state attorneys general.

Ms. Harris traveled to Washington last week for a meeting with banks and state negotiators in an effort to resolve her concerns. She said that her office will continue to investigate questionable mortgage practices and will push for additional legislative and regulatory reforms. This year, she announced the creation of a "mortgage fraud strike force" to study all stages of mortgage lending, from origination to the servicing of troubled loans to the packaging of loans into securities.

Write to Ruth Simon at ruth.simon@wsj.com and Nick Timiraos at nick.timiraos@wsj.com
Mortgage fraud strike force? More symbolic politics. Perhaps she should appoint a foreclosure czar too. I am surprised Obama hasn't done that yet. Whenever politicians want to look like they are doing something about a problem they cannot property address, they appoint a czar.
A flipper cleaning up after a HELOC abuser
The previous owners of this property were irresponsible with their mortgage borrowing. They imploded when the mortgage equity withdrawal income supplementation was shut off. A flipper bought the property at auction with hopes of profiting from the foollishness of the lenders and the borrowers.
The previous owners bought the house on 6/30/2000 for $349,500. They used a $279,600 first mortgage and a $69,900 down payment.
On 12/28/2000 they refinanced with a $275,000 first mortgage. They actually paid down their mortgage at that point.
On 6/24/2002 they obtained an $18,000 HELOC.
On 6/25/2003 they refinanced with a $295,600 first mortgage. They got their first taste of mortgage equtiy withdrawal. They must have liked it.
On 6/3/2004 they went back for their yearly cash infusion and obtained a $250,000 HELOC.
On 5/24/2006 they obtained a $424,750 HELOC. There is no way to be certain how much of this they took out and spent, but since they defaulted and lost the house in foreclosure, it must have been a signifant amount.
The quit paying in late 2009 and squatted through April 2011.
Foreclosure Record
Recording Date: 05/18/2010
Document Type: Notice of Sale
Foreclosure Record
Recording Date: 05/11/2010
Document Type: Notice of Default
Foreclosure Record
Recording Date: 02/04/2010
Document Type: Notice of Default
The flipper who bought the property is an investment LLC with a $5,000,000 HELOC attached to the property. They probably have a blanket line of credit on multiple properties to use for renovations.
Will they get their asking price and make a tidy profit?
——————————————————————————————————————————————-
This property is available for sale via the MLS.
Please contact Shevy Akason, #01836707
949.769.1599
sales@idealhomebrokers.com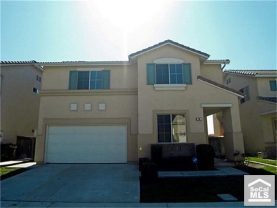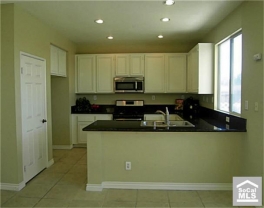 Irvine House Address … 14 BOWIE Pl Irvine, CA 92602
Resale House Price …… $649,000
Beds: 4
Baths: 3
Sq. Ft.: 2000
$324/SF
Property Type: Residential, Single Family
Style: Two Level, Contemporary
View: City, Hills
Year Built: 1998
Community: West Irvine
County: Orange
MLS#: S675449
Source: SoCalMLS
On Redfin: 5 days
——————————————————————————
Amazing City View Home! Kitchen remodeled with new granite counters and new appliances. Kitchen opens to family room. Family room with fireplace. New carpet, paint, baseboards and travertine stone flooring. Recessed lighting. Mainfloor bedroom and bath. Large master bedroom with his and hers walk in closets and city and hills views. Granite counters in bathrooms. Indoor laundry room upstairs. STANDARD SALE!
——————————————————————————————————————————————-
Proprietary IHB commentary and analysis
Resale Home Price …… $649,000
House Purchase Price … $520,500
House Purchase Date …. 5/11/2011
Net Gain (Loss) ………. $89,560
Percent Change ………. 17.2%
Annual Appreciation … 54.1%
Cost of Home Ownership
————————————————-
$649,000 ………. Asking Price
$129,800 ………. 20% Down Conventional
4.03% …………… Mortgage Interest Rate
$519,200 ………. 30-Year Mortgage
$127,177 ………. Income Requirement
$2,488 ………. Monthly Mortgage Payment
$562 ………. Property Tax (@1.04%)
$100 ………. Special Taxes and Levies (Mello Roos)
$135 ………. Homeowners Insurance (@ 0.25%)
$0 ………. Private Mortgage Insurance
$0 ………. Homeowners Association Fees
============================================
$3,285 ………. Monthly Cash Outlays
-$404 ………. Tax Savings (% of Interest and Property Tax)
-$744 ………. Equity Hidden in Payment (Amortization)
$182 ………. Lost Income to Down Payment (net of taxes)
$182 ………. Maintenance and Replacement Reserves
============================================
$2,502 ………. Monthly Cost of Ownership
Cash Acquisition Demands
——————————————————————————
$6,490 ………. Furnishing and Move In @1%
$6,490 ………. Closing Costs @1%
$5,192 ………… Interest Points @1% of Loan
$129,800 ………. Down Payment
============================================
$147,972 ………. Total Cash Costs
$38,300 ………… Emergency Cash Reserves
============================================
$186,272 ………. Total Savings Needed
——————————————————————————————————————————————————-
Remember Micheal T Pines, the attorney who lost his license for encouraging people to break into their foreclosed homes and steal them back? A student working on his PhD in Psychology emailed me and asked if readers would be willing to answer some questions about the story. The link to the questionnaire is here if you are willing to participate.