Bank of America increased its foreclosure notices an astounding 116% over last month. The resulting foreclosures are scheduled to hit the market in spring of 2012 thus dooming any rally.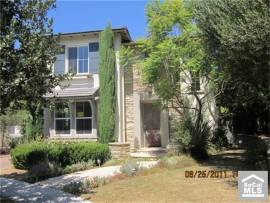 Irvine Home Address … 3 PACIFIC Grv Irvine, CA 92602
Resale Home Price …… $799,000
Go on and write me up for 125

Post my face, wanted dead or alive

Take my license n' all that jive

'cause I can't drive 55!

Sammy Hagar — I Can't Drive 55
The housing market is speeding toward another crash. Demand is weak, prices are falling, and to make matters worse, lenders are gearing up to process the shadow inventory waiting to be dumped on the market next year.
by JON PRIOR — Tuesday, September 13th, 2011, 7:12 pm
Notice of default filings jumped nearly 70% in California from the previous month, led by renewed activity from Bank of America, according to the data provider ForeclosureRadar.

Foreclosure starts increased in five West Coast states from the previous month: California, Arizona, Washington, Oregon and Nevada.

BofA foreclosure starts more than doubled in August, jumping 116% from the previous month. Wells Fargo and U.S. Bank also showed increases but fell short of the BofA restart, according to ForeclosureRadar, which monitors West Coast states.

"While it can't be said for every state in the nation, we are seeing continued improvements in foreclosure volumes in many areas of the country, and that is a potential harbinger for housing market recovery," a BofA spokesperson said. "Strong gains like that from July to August demonstrate our progress – primarily in non-judicial states like California and Nevada – clearing more volume to advance to foreclosure once we pass the numerous, improved quality controls we have in place and only after all other options with homeowners have been exhausted."
Notice the carefully chosen words. What does it mean to show "continued improvements in foreclosure volumes?" In the past, this has meant delaying the inevitable. Now it means increases the volume of processing. In more colorful terms, BofA is kicking the delinquent mortgage squatters to the curb.
I fully agree with their assessment "that (this) is a potential harbinger for housing market recovery." I have long maintained foreclosures are essential to the economic recovery. I didn't think anyone believed me. Apparently, many insiders knew this all along and simply wouldn't admit it until now.
The little factoid missing from the BofA statement is that millions of people are going to finally lose their homes to foreclosure. It's about time. And before anyone sheds a tear for the squatters, remember, new families find the houses lost in foreclosure. There are millions of families waiting to buy properties at affordable prices once the foreclosures finally take place.
By JON PRIOR — Monday, September 19th, 2011, 11:01 am
California default notices spiked 55% in August, and the number may keep rising in the coming months as mortgage servicers shake off the robo-signing freeze, according to RealtyTrac Senior Vice President Rick Sharga.

In August, servicers filed 28,961 default notices in California, the first stage of the foreclosure process in the state, RealtyTrac showed. Another filing tracker ForeclosureRadar found a similar boost in foreclosure starts along the West Coast and said Bank of America led all major banks with a 116% jump in August alone.
An increase like that does not happen by accident. Someone at BofA made a calculated decision to dramatically increase foreclosures. I have speculated it was a necessary step to raise cash, but only BofA executives know for sure. Regardless of the reason, such a large increase is telegraphing a serious effort to process foreclosures.
Amend, extend, pretend is coming to an end.
"The industry has not yet returned to normal or necessary foreclosure activity levels, but progress is certainly being made," a BofA spokesperson said.

In an interview with HousingWire, Sharga said gave some idea on where that "necessary" level might be.

"It wouldn't be a stretch to say that we might see NODs in the range of 30,000 per month in California for a few months, but it's difficult to predict that they'd get anywhere near the record levels we saw back in 2009," Sharga said.

From January 2010 through September 2010, California NODs averaged 28,000 per month. That dropped to 26,000 per month for the rest of 2010 after the robo-signing scandal broke in October, when servicers were found to be signing affidavits en masse and without a proper review of the loan files.
The slowdown continued into the early part of this year, with the NOD average dropping to 22,000 for the first seven months of 2011.

These filings peaked in March 2009 at 58,858 and averaged roughly 42,000 per month that year, the highest average since RealtyTrac began reporting the numbers, Sharga said.

A restarted foreclosure process means prices in California are set for possibly more drops, but the effect will not be seen immediately, according to Michael Simonsen, co-founder and CEO of the data analytics firm Altos Research.

"The price implications for the foreclosure spike are further down the road," Simonsen said. "August prices did indeed lose their steam from the first half of the year, but it's largely seasonal."

Analysts expect house prices nationally to double-dip in the winter ahead and finally hit bottom in the spring of next year. JPMorgan Chase analysts long said the fall could be as much as 5%.
It sounds very reasonable to assume prices will bottom in the winter of 2012. Unfortunately, that does not take into account the surge of REO slated to hit the market when the current batch of NODs are processed. If Bank of America is desperate for cash — and it appears to be — then they will not fool around with this group of NODs. They will likely follow with NOTs in 90 days and push these through the auction sites over the winter and spring of 2012.
According to the California Association of Realtors, the median home price in the state reached its highest level this year in August to $297,060, though it is still down 7.4% from the year before. Prices could face other challenges such as the expiration of the conforming loan limits in October and the ongoing deficit struggle, CAR said.

With the foreclosure timelines pushed to historic lengths, Simonsen said these properties will begin reaching an already bloated inventory during the height of the selling season of 2012.

"Look for the price impact of newly initiated foreclosures to be seen in the spring of next year, as they add to the spring inventory," Simonsen said.

Write to Jon Prior.

Follow him on Twitter @JonAPrior.
The NODs being filed today are trustee sales in early 2012 and MLS sales beginning next March. BofA undoubtedly timed this move for just that effect. It does them no good to ramp up in the summer and push thousands of home through the process in the winter when there is no seasonal demand, but it makes perfect sense to process NODs now to meet the demand of next spring's selling season. Bank of America is timing these foreclosures to hit the MLS next year.
The liquidation phase of the bubble deflation
Many misguided notions were behind the bear rally of 2009. Government policy makers actually believed they could engineer a bottom ot the housing market through tax incentives, lower interest rates, and relaxed accounting rules. The banks didn't care as long as they were kept alive by the handouts and the higher prices.
The main reason the 2009 rally was not going to be sustained was not due to the economy — although many will blame the economy. The real reason the 2009 rally was doomed before it started was pent-up supply of shadow inventory. I have recently read dismissive accounts of the impact of shadow inventory from an analyst who completely missed the housing bubble. Sometimes I wonder where these analysts think all those houses went. Hiding them in shadow inventory never made them go away.
Each of the next 3 to 5 years, realtors will call the bottom, clueless analysts will agree with them, then both will be surprised when inventory or higher interest rates crush the spring rally. This will happen each year until the overhanging inventory is liquidated and interest rates come up from their temporary cyclical lows.
Remember you read that here.
$345,000 in mortgage equity withdrawal, 16 months squatting
The previous owners of today's featured property paid $520,000 back on 2/14/2001. They used a 400,800 first mortgage, a $80,120 second mortgage, and a 80,080 down payment. With a series of refinancings they ended up with a $650,000 first mortgage and a $175,000 second. They quit paying before April 2010 and squatting until August when the lender took back the property.
——————————————————————————————————————————————-
This property is available for sale via the MLS.
Please contact Shevy Akason, #01836707
949.769.1599
sales@idealhomebrokers.com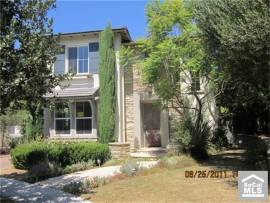 Irvine House Address … 3 PACIFIC Grv Irvine, CA 92602
Resale House Price …… $799,000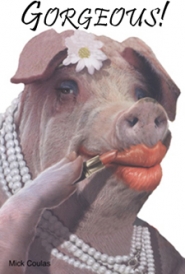 Beds: 3
Baths: 2
Sq. Ft.: 2200
$363/SF
Property Type: Residential, Single Family
Style: Two Level, Modern
Year Built: 2001
Community: Northpark
County: Orange
MLS#: P796555
Source: SoCalMLS
Status: Active
On Redfin: 2 days
——————————————————————————
Luxrious Northpark home built by California Pacific, located on a cul-de-sac in a 24 hour guard-gated community. Interior will have newer paint and carpet. Spacious Family Room with a warm and cozy fireplace. Upstairs consist of 3 bedrooms with a large a spacious master suite, elegant master bath. This wonderful guard-gated community offers pools, tennis courts, sports courts, toddler lots, must see to appreciate this gorgeous home.
——————————————————————————————————————————————-
Proprietary IHB commentary and analysis
Resale Home Price …… $799,000
House Purchase Price … $769,516
House Purchase Date …. 8/12/2011
Net Gain (Loss) ………. ($18,456)
Percent Change ………. -2.4%
Annual Appreciation … 22.8%
Cost of Home Ownership
————————————————-
$799,000 ………. Asking Price
$159,800 ………. 20% Down Conventional
4.18% …………… Mortgage Interest Rate
$639,200 ………. 30-Year Mortgage
$159,997 ………. Income Requirement
$3,118 ………. Monthly Mortgage Payment
$692 ………. Property Tax (@1.04%)
$0 ………. Special Taxes and Levies (Mello Roos)
$166 ………. Homeowners Insurance (@ 0.25%)
$0 ………. Private Mortgage Insurance
$156 ………. Homeowners Association Fees
============================================
$4,133 ………. Monthly Cash Outlays
-$730 ………. Tax Savings (% of Interest and Property Tax)
-$892 ………. Equity Hidden in Payment (Amortization)
$238 ………. Lost Income to Down Payment (net of taxes)
$120 ………. Maintenance and Replacement Reserves
============================================
$2,870 ………. Monthly Cost of Ownership
Cash Acquisition Demands
——————————————————————————
$7,990 ………. Furnishing and Move In @1%
$7,990 ………. Closing Costs @1%
$6,392 ………… Interest Points @1% of Loan
$159,800 ………. Down Payment
============================================
$182,172 ………. Total Cash Costs
$43,900 ………… Emergency Cash Reserves
============================================
$226,072 ………. Total Savings Needed
——————————————————————————————————————————————————-
MLS Find of the day
A reader emailed me this listing in San Diego with drying marijuana and weighing scale.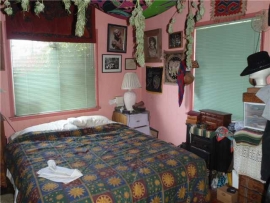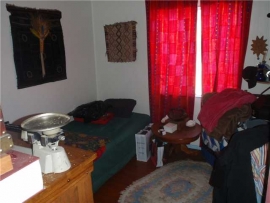 My last office in Lake Forest was next to a dispensary before Lake Forest kicked them all out of town. No matter how well ventilated the room, the smell of pot was overpowering even next door. I can only imagine how strong the smell is in that guy's bedroom.
When I first saw these photos I didn't believe it was pot because I didn't think anyone would be able to live with the overwhelming odor of pounds of drying pot, but when I saw the scale, I was convinced. Either this guy runs a dispensary, or he really, really likes to smoke pot — or both.