Unemployment from the weak economy and strategic default from the double dip in home prices have contributed to rising mortgage delinquency rates reversing a two-year downward trend.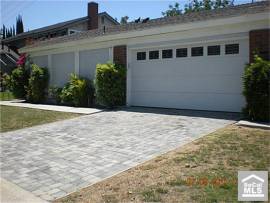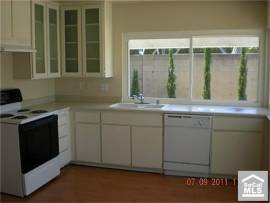 Irvine Home Address … 3922 CLAREMONT St Irvine, CA 92614
Resale Home Price …… $425,000
Then

There was a dream

When you said we would be free

But now is the time

To be real

Bagman honey

Bagman sugar

Stone Temple Pilots — Bagman
Nobody wants to end up the bagman holding property. The last buyers in a housing bubble are by definition, bagholders. Many of those people are opting out through strategic default. As they do, delinquency rates are starting to rise again.
A low delinquency rate is a precursor to a healthy housing market which appreciates at the rate of wage inflation. Since peaking in January of 2010, mortgage delinquency rates have generally been falling. Over the last few months, what looks like a statistical blip is turning into an alarming rise in delinquency rates.
August 22, 2011
It's an ominous sign for housing. The percentage of homeowners who have missed at least one mortgage payment has risen for the second straight quarter, the Mortgage Bankers Assn. says.

Officials at the trade group expressed concern Monday that the sluggish economy may be creating another group of distressed borrowers.

"It is clear that the downward trend we saw through most of 2010 has stopped," the Mortgage Bankers Assn.'s chief economist, Jay Brinkmann, said in a news release.

The second-quarter delinquency rate for loans on one- to four-unit residential properties increased to 8.44% of all U.S. mortgages as of June 30, up from 8.32% on March 31 and 8.25% on Dec 31.

But not all the news was bad, the trade group said Monday in its quarterly release on soured loans. Long-term delinquencies — those with three or more missed payments — were still declining.
The long-term delinquency rate is totally dependent upon foreclosures to clear them out. Expect this number to creep up as well since lenders are slowing foreclosures.
And the percentage of homes on which foreclosure proceedings began during the quarter was 0.96%, which is down slightly from the levels seen during the first quarter of this year and the final quarter of 2010.

Still, "mortgage delinquencies are no longer improving, and are now showing some signs of worsening."
From 1995 to 2005, delinquency rates hovered between 4% and 5.5%. The implosion of the Ponzi scheme caused delinquency rates to double from mid 2007 to early 2010. A combination of better underwriting standards and foreclosures has reduced the delinquency rate to its still-elevated levels. Mortgage delinquency rates need to fall below 5.5% and stay there.
Most of the borrowers who are delinquent on their mortgages will ultimately face foreclosure. Loan modifications have failed to help borrowers sustain ownership, but it has succeeded in allowing lenders to kick the can down the road and foreclose later. With redefault rates between 50% and 75%, the delinquency rate will not go down by borrowers curing their loans, it will only go down by lenders stepping up their foreclosures. Unfortunately, lenders have been slowing their rate of foreclosure which will serve to drag out this process.
Imagine the owners in default as water in the pool. The only effective method of draining the pool is through the foreclosure pipeline. As lenders reduce the flow of foreclosures, they fail to bring down the rate of delinquency. Further, when a house price double-dip and economic weakness causes more delinquencies, lenders fall even further behind.
It isn't until both delinquency rates and foreclosure rates fall back to their historic norms and the resulting REO is liquidated that the housing market will truly be stable. Right now, we are heading the wrong direction.
"You Ugly" isn't quite so ugly anymore
Today's featured property was first featured in the September 2007 post, You Ugly. Apparently the buyer from 2008 was a kool aid buyer who also defaulted on his mortgage. I profiled that fiasco in March of 2010 in Market slices first wave of knife catchers.
The property was purchased on 2/28/2008 for $458,500. The owner used a $412,650 first mortgage and a $45,850 down payment. It appears he paid for less than one year before giving up:

Foreclosure Record

Recording Date: 02/11/2010

Document Type: Notice of Sale

Foreclosure Record

Recording Date: 04/01/2009

Document Type: Notice of Default

The lender, HIGH TECH LENDING INC, danced for ten months before deciding to push this owner out.
The latest owner fixed the property up. There isn't much that can be done with the negatives of the location, but at least the inside is much nicer than it was in 2007.
At $425,000, this is one of the lowest priced detached 3/2s in Irvine. The cost of ownership is less than $2,200 for an owner-occupant using FHA financing. Like 3742 CLAREMONT Irvine, CA 92614 profiled earlier this week, the house backs onto the Culverdale Wilderness Park — the polluted greenbelt adjoining interstate 405. Apparently lenders are clearing out their REO on this street as they continue to hold their desirable properties and liquidate their garbage.
——————————————————————————————————————————————-
This property is available for sale via the MLS.
Please contact Shevy Akason, #01836707
949.769.1599
sales@idealhomebrokers.com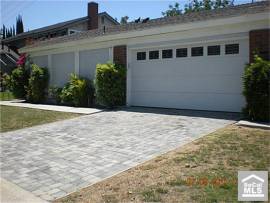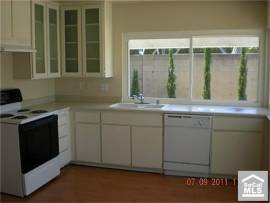 Irvine House Address … 3922 CLAREMONT St Irvine, CA 92614
Resale House Price …… $425,000
Beds: 3
Baths: 2
Sq. Ft.: 1075
$395/SF
Property Type: Residential, Single Family
Style: One Level, Traditional
Year Built: 1971
Community: Westpark
County: Orange
MLS#: P788300
Source: SoCalMLS
Status: Active
On Redfin: 42 days
——————————————————————————
Property has fresh paint, new carpet, new appliances and its ready for move in! Highlights include newer dual paned windows throughout, generous open floorplan with vaulted ceilings at family room, separate kitchen eating area, three spacious bedrooms, large open backyard with shed, brick paver driveway and its a rare single story!
——————————————————————————————————————————————-
Proprietary IHB commentary and analysis
Resale Home Price …… $425,000
House Purchase Price … $458,500
House Purchase Date …. 2/8/2008
Net Gain (Loss) ………. ($59,000)
Percent Change ………. -12.9%
Annual Appreciation … -2.1%
Cost of Home Ownership
————————————————-
$425,000 ………. Asking Price
$14,875 ………. 3.5% Down FHA Financing
4.19% …………… Mortgage Interest Rate
$410,125 ………. 30-Year Mortgage
$115,421 ………. Income Requirement
$2,003 ………. Monthly Mortgage Payment
$368 ………. Property Tax (@1.04%)
$0 ………. Special Taxes and Levies (Mello Roos)
$89 ………. Homeowners Insurance (@ 0.25%)
$472 ………. Private Mortgage Insurance
$50 ………. Homeowners Association Fees
============================================
$2,982 ………. Monthly Cash Outlays
-$315 ………. Tax Savings (% of Interest and Property Tax)
-$571 ………. Equity Hidden in Payment (Amortization)
$22 ………. Lost Income to Down Payment (net of taxes)
$73 ………. Maintenance and Replacement Reserves
============================================
$2,191 ………. Monthly Cost of Ownership
Cash Acquisition Demands
——————————————————————————
$4,250 ………. Furnishing and Move In @1%
$4,250 ………. Closing Costs @1%
$4,101 ………… Interest Points @1% of Loan
$14,875 ………. Down Payment
============================================
$27,476 ………. Total Cash Costs
$33,500 ………… Emergency Cash Reserves
============================================
$60,976 ………. Total Savings Needed
——————————————————————————————————————————————————
I want to thank everyone who attended last night's first-time homebuyer presentation. It was a pleasure meeting all of you. Anyone who wants to share their feedback can email me at sales@idealhomebrokers.com, or post your astute observations below.
We will be doing another presentation at the end of September and we plan on doing these monthly at the Intercap Lending location (9401 Jeronimo, Suite 200, Irvine, CA 92618).