A recent study has concluded there are not enough first-time homebuyers to absorb shadow inventory.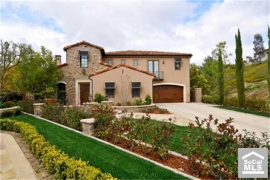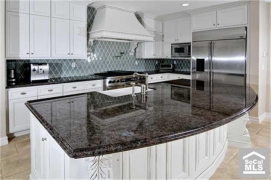 Irvine Home Address … 49 CLOUDS Pt Irvine, CA 92603
Resale Home Price …… $2,450,000
I have waited a lifetime

Spent my time so foolishly

t feels like the first time

Feels like the very first time

It feels like the first time

It feels like the very first time

Foreigner — Feels Like the First Time
Someone has to buy all the homes from the banks. The amend-extend-pretend fantasy of lenders is that rising prices from natural demand was going to bail them out. It was never going to happen. As I noted in The Great Housing Bubble:
… late buyers who were "pulled forward" from the future buyer pool overpaid, and many lost their homes. This eliminated them from the buyer pool for several years due to poor credit and newly tightened credit underwriting standards.
We are seeing the impact of a depleted buyer pool now.
In a healthy market, move-up buyers can sell their homes and buy a different one. These buyers represent a significant portion of sales, and they are almost completely absent from the market right now because few of the buyers over the last 5 years have any equity, and many who bought in the 5 years prior are trapped underwater in their debtor's prisons.
The problem with the depleted buyer pool is going to be with us for quite a while.
First, everyone who short-sells, or defaults and goes into foreclosure is going to be forced to wait some period of time before they can obtain a down payment and qualify for a loan. I have documented the government's desperation to qualify warm bodies, but as they lower their standards, they simply encourage more strategic default.
Second, those who lost their jobs will need to wait until lenders consider their work history stable enough to qualify for a loan. Potential borrowers cannot get a job and buy a house a month later. Most often lenders will force a wouldbe buyer to wait for two years of stable employment. in addition, many of the unemployed exhausted their financial reserves to survive the recession, and they don't have the necessary down payment to close the deal.
Third, Americans took on so much debt during the borrowing binge of the 00s that many can't qualify due to the back-end lending ratios which are still quite liberal. Even those who qualify with a 50% back-end DTI really can't afford the property even if they get it.
Fourth, the ongoing slide in prices is going to trap more and more borrowers in an underwater condition preventing them from selling and moving on to another property. Further, the slide in prices erodes the equity future buyers need to provide a down payment for a move up.
Due to the variety of conditions either limiting or eliminating existing owners from entering the buyer pool, it will fall to first-time homebuyers to absorb the inventory controlled by the banks. Unfortunately, there simply aren't enough first-time buyers to do the job.
by CHRISTINE RICCIARDI — Thursday, May 19th, 2011, 1:03 pm
The number of first-time homebuyers coming to market this spring is not enough to absorb the amount of housing inventory on the market.

The percentage of first-time homebuyers searching for a property fell to 35.7% in April, according to the latest Campbell/Inside Mortgage Finance HousingPulse Tracking Survey. First-time homebuyers comprised 43.4% of the demand market in April 2010, when the homebuyer tax credit was in place.
The decline in first-time buyers is largely responsible for the decline in sales. It's a trend likely to continue until well after unemployment bottoms.
In the latest NAr press release (the topic for Monday's post), I found this tidbit:
First-time buyers purchased 36 percent of homes in April, up from 33 percent in March; they were 49 percent in April 2010 when the tax credit was in place. Investors slipped to 20 percent in April from 22 percent of purchase activity in March; they were 15 percent in April 2010. The balance of sales was to repeat buyers, which were 44 percent in April.
First-time homebuyers were nearly half the market, and now they are only a third. Demand was pulled forward as many 2011 buyers opted to overpay in 2010 to obtain the tax credit. As I noted last week, the $8,00 tax credit didn't do homebuyers any favors. Back to the HousingWire article:
Research Director for Campbell Surveys Thomas Popik said while there are still a "normal" number of first-time homebuyers searching for a place to live, the number of available homes is causing a demand gap.

"The normal proportion of first-time homebuyers is about one-third of the market and that's where we are now," said Thomas Popik, research director for Campbell Surveys. "Unfortunately, that's not enough demand to absorb the excess supply from homeowners defaulting on their mortgages."

First-time homebuyers absorb housing inventory, as opposed to current homeowners who trade in their property for a another one, thereby sustaining the supply level. According to the survey, the gap between first-time homebuyers and distressed property supply climbed to 12% in April, compared to just 3.5% in the year prior.
In a normal market, current homeowners do trade in their property for another one, but that isn't what's going on. Current loanowners are trading in their properties for rentals because they are either short selling or going through foreclosure. They are a net loss of buyers in the buyer pool as evidenced by the plummeting home ownership rate.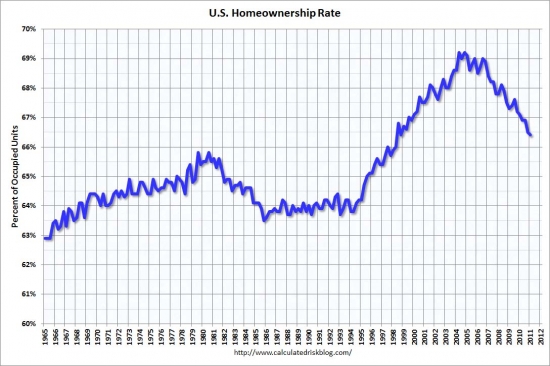 And, the housing inventory is at a five-month high, according to a report from the Federal Reserve Bank of Cleveland. The report also laid out data that found sales are down 12.6% compared to 2010 (see chart below).
I substituted Calculated Risk's chart in favor of the one provided in the article.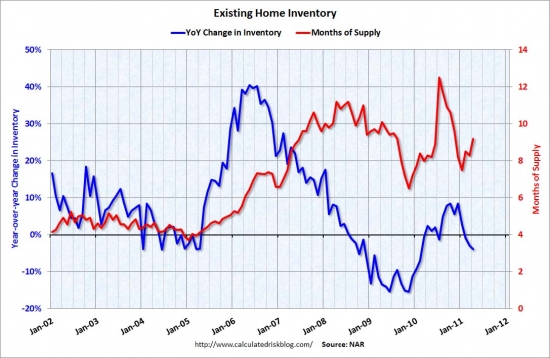 "As a result, we expect existing home sales for the spring/summer buying season to be significantly below last year and that will put continued downward pressure on home prices," Popik said.
Yes, any bullishness for 2011 was crushed by the latest news on sales and prices.
This circumstantial "deficit" of first-time homebuyers is putting a dependence on investors to buy up distressed properties. Investors accounted for 23% of sale transaction activity in April, the Campbell/IMF survey found. This figure is up from 18% one year earlier.

Investors are also buying the properties first-time homebuyers are not, as 45% of foreclosed properties were dubbed damaged or inhabitable in April's survey. The Campbell/IMF Distressed Property Index, which measures the health of the U.S. housing market, fell slightly to 47.7% during the month from 48.6% in March.
When I buy a foreclosure in Las Vegas, about one-third only need minor work, but another third to a half would not pass an FHA inspection. That's why fund's like mine are needed to clean up this mess.
The depleted buyer pool does impact Irvine
Irvine is generally not a first-time homebuyer market. To the degree our market relies on move-up buyers, it faces the challenges listed at the beginning of this post. Expect sales of both new and resale homes to remain tepid for the foreseeable future.
From an IHB reader who commented on the new Irvine Company offerings:
I went to Stonegate Maricopa and Laguna Altura Toscana over the past few days. Findings are below, sales will be slow…..

Though they will both say they are more than pleased with sales, etc., the fact of the matter is they are not starting off like gangbusters compared to the well marketed launch of homes in Woodbury in early 2010. (Though I would love to poll new owners in Woodbury today to see if they feel they got a good deal….)

STONEGATE

– Since early April, Stonegate has sold about 12 houses in Maricopa and they were borderline pushy to sell a Plan 3 home with June delivery once they heard I did not have to sell a home….

– For a house that is nearly a million dollars, I want more than 10 feet from the back of my home to the back of my property….

– Layout of homes on inside were Decent

LAGUNA ALTURA – TOSCANA

– I felt trapped once I was inside the gate – at least 7 minutes from house to any commercial location

– I was surprised that I did not hear the highway traffic more but TOSCANA is farthest from the highway

– NOT a single lot was designated as "sold" though they were happy with sales (read foot traffic) the first 3 days….

– For 1.25 Million, I want more that 12 feet from the back of my house to the back of the lot

– $400 a square foot before landscaping and window treatments, etc. is steep though the layout is functional

– With HOA, RE taxes and Mello Roos, your monthly obligation is nearly $2000 before you even get to the mortgage……
I received this email from a reader:
Laguna Altura appears very much like Stonegate, no, wait, it is EXACTLY the same as Stonegate, except that there are NO schools, no community amenities, killer HOA fees, and a higher tax rate on the smaller homes than on the larger homes….located with only one way in and one way out on one of the most dangerous roads in the county, at prices that are $400/sq/ft…..makes you wonder what were they thinking?
The next $200,000 haircut
Today's featured property is a microcosm of the slow decline in high end prices experienced across much of coastal Southern California.
The property was purchased by a knife catcher in early 2008 for $2,685,000. It was listed for nearly $3M, so the buyer probably felt they got a bargain. They sold it on 4/14/2010 for a $235,000 loss. Given the astronomical cost of ownership on these Turtle Ridge properties, if you add the nearly $10,000 per month they lost in equity, this was a very, very expensive home.
The 2010 knife catcher is trying to get out with a minimal loss. Do you think they will escape unscathed, or will they be the next in line to take a $200,000 haircut?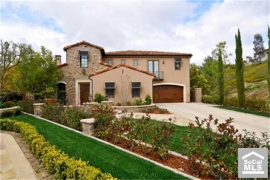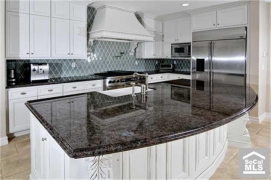 Irvine House Address … 49 CLOUDS Pt Irvine, CA 92603
Resale House Price …… $2,450,000
House Purchase Price … $2,450,000
House Purchase Date …. 4/14/2010
Net Gain (Loss) ………. ($147,000)
Percent Change ………. -6.0%
Annual Appreciation … 0.0%
Cost of House Ownership
————————————————-
$2,450,000 ………. Asking Price
$490,000 ………. 20% Down Conventional
4.56% …………… Mortgage Interest Rate
$1,960,000 ………. 30-Year Mortgage
$428,616 ………. Income Requirement
$10,001 ………. Monthly Mortgage Payment
$2123 ………. Property Tax (@1.04%)
$450 ………. Special Taxes and Levies (Mello Roos)
$510 ………. Homeowners Insurance (@ 0.25%)
$0 ………. Private Mortgage Insurance
$395 ………. Homeowners Association Fees
============================================
$13,480 ………. Monthly Cash Outlays
-$1659 ………. Tax Savings (% of Interest and Property Tax)
-$2553 ………. Equity Hidden in Payment (Amortization)
$833 ………. Lost Income to Down Payment (net of taxes)
$326 ………. Maintenance and Replacement Reserves
============================================
$10,427 ………. Monthly Cost of Ownership
Cash Acquisition Demands
——————————————————————————
$24,500 ………. Furnishing and Move In @1%
$24,500 ………. Closing Costs @1%
$19,600 ………… Interest Points @1% of Loan
$490,000 ………. Down Payment
============================================
$558,600 ………. Total Cash Costs
$159,800 ………… Emergency Cash Reserves
============================================
$718,400 ………. Total Savings Needed
Property Details for 49 CLOUDS Pt Irvine, CA 92603
——————————————————————————
Beds: 5
Baths: 4
Sq. Ft.: 4333
$565/SF
Property Type: Residential, Single Family
Style: Two Level, Tuscan
View: Tree Top
Year Built: 2004
Community: Turtle Ridge
County: Orange
MLS#: P781598
Source: SoCalMLS
Status: Active
——————————————————————————
Great floor plan for young kids!!! Exclusive community of Turtle Ridge. This Amberhill residence is located on a private cul-de-sac with a lot over 14,500 sqft. Ideal for entertaining, this home features a dramatic living room with vaulted ceilings and a separate dining open to the backyard. A catering gourmet kitchen totally remodeled, upgraded with custom cabinetry, stainless steel appliances and travertine floors. With approx. 4333 sqft of living space, there is plenty of room for everyone. Casita with custom built-ins, wood paneled ceilings & custom fireplace. Master suite with balcony overlooking the pool offering privacy & room for relaxation. Dramatic master bath totally upgraded with stone floors and counters, appointed with custom cherry cabinets and custom details. Entertain and unwind in your own private resort like backyard, professionally landscaped, appointed with a pool, spa, fireplace, built-in bbq & cozy loggia. Minutes from schools, shopping and the beach.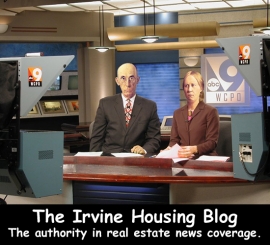 Have a great weekend,
Irvine Renter