The limit on the size of the loan the GSEs will insure falls from $729,750 to $625,500 on October 1, 2011. The increased mortgage costs coupled with large inventories will lower house prices in that range and above.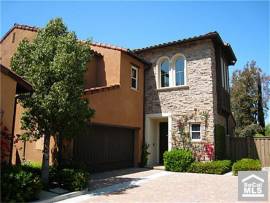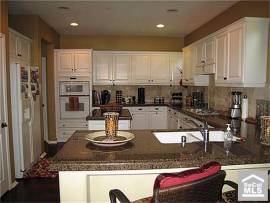 Irvine Home Address … 9 SHADE TREE Irvine, CA 92603
Resale Home Price …… $987,000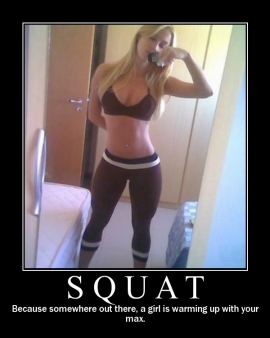 Oh my God

Becky, look at her butt

It is so big

I mean her butt

It's just so big

Sir Mix-A-Lot — I Like Big Butts
Irvine borrowers like big loans, perhaps not with the same zeal as Sir Mix-A-Lot likes big butts, but borrowers here do like big loans. The cost of those loans is going up. This should be good news for squatters. If the banks are willing to wait until prices come back, delinquent mortgage squatters should get several more years of free housing.
By Linda Stern — WASHINGTON — Wed Apr 20, 2011 5:52pm EDT
(Reuters) – Bethany and Karl Schreiber are hunting for a nice big house in the pricey Washington, D.C., suburbs and they are facing a deadline: In just a few months their third child will be born, and the tiny two-bedroom they've been inhabiting will officially get too small.
So the story begins with a sympathetic couple who's burgeoning entitlements demand larger housing, reality be damned.
But there's a second deadline looming for them as well. Beginning on October 1, the government will dial back on the size of mortgages it guarantees in high-cost areas like San Francisco, New York and Washington.

After that, the maximum loan amount that Fannie Mae and Freddie Mac will back is scheduled to drop from $729,750 to $625,500. And that may make mortgages more expensive or harder to get for buyers like the Schreibers, who are shopping in the $700,000 range and would prefer to make a downpayment of 10 percent or less.
And Irvine. This change strikes at the heart of the Irvine single-family detached market. Many Irvine properties have loans between $729,750 and $625,500. Every buyer contemplating a loan in that range will face an interest rate half a percent higher. As a result, buyers will either need to come up with 10% more income to afford the same mortgage, or the loan they will qualify for will be 10% smaller. Since most Irvine borrowers are maxed out, loan balances in this price range will likely decline by 10%, and the houses they were intended to finance will similarly drop in price.
A lower conforming loan limit will seriously erode the upper-middle tier of the Irvine market. The already precarious high end will see continued pricing pressure as lenders continue to deflate loan balances.
"If we wait a year, we may not be able to afford as big a house," Bethany said in an interview. "Rates and housing prices are probably going to go up."
Either these people have been brainwashed by their realtor, or they don't understand the problems with supply which are more likely to see motivated sellers pushing prices down. In the long run, house prices will go up, but it may be a while.
The Schreibers concede their timing is mainly inspired by their own family circumstances. But others may be motivated to act now because of reduced government-backed loan assistance, housing experts say. Those programs were put in force as part of the stimulus package after the housing collapse.

"For people planning on exiting the market altogether (such as retirees), that is a compelling proposition," says Stan Humphries, chief economist at Zillow. Home sellers may have to be patient to get the price they want. The curbs on government-backed loans could, at the margin, reduce the available pool of buyers, he said.
With prices going down, sellers will have to be patient, very patient. Many accepted facts of real estate become untrue when prices decline.
MILLION-DOLLAR DWELLINGS

Anybody who wants a government-backed mortgage for a $1-million home after October 1 may have to come up with a $370,000 downpayment instead of $270,000, says Rob Chrisman, an independent mortgage banking consultant from San Rafael, California.
It won't be quite that dramatic, but the already strained down payment levels on high end properties may get stretched once again. Sales volumes will fall from their already anemic levels.
The deadline will mean most to upper-middle-class buyers and sellers in costly real estate markets where $1 million buys a nice house, but not a mansion.

To be sure, that part of the market is picking up. Real estate agents operating in tonier neighborhoods are reporting brisker business this spring than in recent years.
Bullshit. Every word of those last two sentences was spin and bullshit. SoCal March home sales plummet 5.2% YOY, now 21.4% below average.
Sotheby's, which specializes in luxury homes, reports sales making double-digit gains for the first quarter of this year over last year. The National Association of Realtors reported that the sale of homes over $1 million were up 5.1 percent in March over the same month last year.
More spin and bullshit.
"We are seeing a normal recovery," said Jed Smith, managing director of quantitative research. "I'm sure somebody will accelerate their activity (because of the expected drop in government-backed loan limits), but I doubt you'll see a lot of acceleration because of that."

"That really isn't on anybody's radar," agreed Linda Chaletzky, the Schreiber's agent, and a specialist on Washington's tonier suburbs. "But things are hopping."

She said she is not worried about the loan clampdown,

"The mortgage industry will find a way around it, because they will have to. If they don't, they will go out of business," Chaletzky said. She expects private mortgage lenders to step in and fill that space when the government backs down.
The level of ignorance among industry professionals is truly astounding. Financial innovation is an oxymoron. The industry doesn't have to find a way around anything. Underwriting stable 30-year fixed-rate mortgages can supply all the money the housing market needs to provide everyone who can afford to own the opportunity.
What puts mortgage lenders out of business is underwriting stupid loans to people who can't or won't pay them back. Unfortunately, that is usually the result of financial innovation. That plus a large government bailout.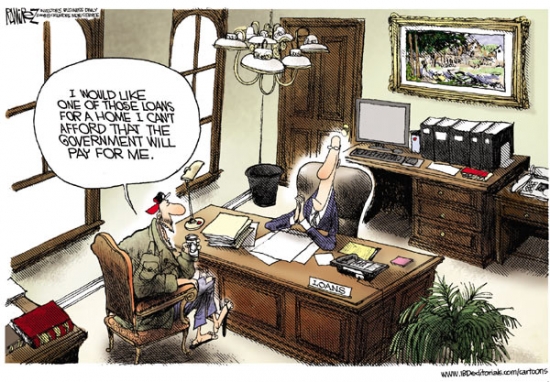 BIG MORTGAGES

It was only in recent years that the loan limits went so high. Mortgages that are too big to be sold to Fannie and Freddie are termed jumbo loans and are backed privately. Until 2008, all home loans over $418,000 were considered jumbo loans. In that year, a stimulus-focused Congress twice raised the limit on loans the government would back in high cost areas, first to $625,500 permanently, and then to $729,750, temporarily.

Since then, Fannie and Freddie have backed an increasing share of that market. In 2010, so-called "jumbo conforming" loans, those over $417,000 and government-backed, made up 6.73 percent of loan originations, according to CoreLogic.

That top temporary limit was extended twice, but is expected to expire at the end of September.
It's an outrage this limit was ever extended above $417,000. Private lending market made incredibly irresponsible jumbo loans, and in order to bail out the banks, we needed to increase this limit to have the federal government guarantee the loans underwritten during the decline. It was the only way to shift much of the losses from private industry to the public sector.
When that happens, lenders who want to make loans over $625,500 will have to hold onto the mortgage themselves or find private investors to buy them. And while an active and hungry secondary market for these jumbo loans has yet to materialize in the post-crash world, there's some evidence that lenders are preparing to move into that space and pick up any slack that the government leaves.

"There's plenty of money out there," said Steve Hopps, chairman of the California Mortgage Bankers Association.

Private lenders are preparing to step in, according to Guy Cecala of Inside Mortgage Finance, a research firm. In the last quarter of 2010, private lenders originated more loans over $417,000 (the traditional jumbo market) than did government agencies, he said.
Nice spin. He has compared apples to oranges and made the situation sound better. The fact is that government backing on loans over $417,000 is limited to a few high-price areas like Irvine, and it is capped at $729,750. The everything else market should be larger, much larger.
The lower loan limits will leave about $10 billion more in loans for private lenders to handle, reckons Cecala, and he expects lenders to go after the market aggressively.
Lenders are eager to throw away more money to support a declining market, right? Give me a break.
BIGGER DOWN PAYMENTS

Investors like the fact that jumbo loans tend to be safer and more profitable than smaller ones. The privately-backed mortgages require bigger downpayments (currently about 30 percent of the home's value, instead of the 20 percent more typical in less expensive loans), which adds security.

Also adding to their allure, the loans carry higher interest payments; the spread between the so-called conforming loans backed by Freddie and Fannie and jumbo loans is running about 0.5 percentage points higher, said Cecala. Furthermore, a higher proportion of jumbo loans are made on a variable rate basis, which is less of burden for holders, Cecala said.

Going still higher in the homes market, there will be less impact from the shrinking jumbo. Many buyers of multi-million dollar homes do all-cash deals and are relying on cash more than ever before, according to Stan Smith, a real estate agent who works in Beverly Hills area.

The biggest impact might be limited to that space and those neighborhoods occupied by people like the Schreibers — folks who see themselves as middle class but in very expensive areas.

"I see borrowers, if they want that kind of loan, paying a little more," says Chrisman. "But it's not going to be a life changing event for a couple of orthopedic surgeons in Beverly Hills."

(Reporting by Linda Stern; Editing by Richard Satran)
If the entire housing market were composed of orthopedic surgeons, then local house prices might not fall. Since that isn't the case, the upper-middle-class borrower is going to be impacted by the increased costs, loan balances will go down, and prices will go down with them. This fall and winter should see the end of any spring rally and another leg down in pricing for above-median properties.
It was a bear rally, not the bottom
Apparently, the owner of today's featured property did not see the recent post on the IHB demonstrating the double-dip in local home prices. This owner believes the resale value of this house has appreciated 15% while the market has gone down.
It delusional enough when sellers price their underwater properties at breakeven, but this owner actually believes profits are available. Recent comps paint a different picture.
$775,000

Sold on Apr 14, 2011

0.1 miles

2 bd / 2 ba

2,000 Sq. Ft.
Each seller usually tries to indulge their fantasies of what their house is worth.The ones that sell their properties are the ones who abandon their dreams and take what the market will bear. The rest hold their properties forever waiting for the profit they are entitled to.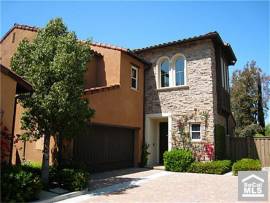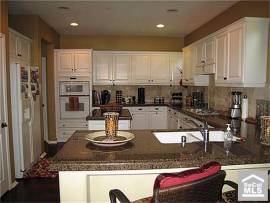 Irvine House Address … 9 SHADE TREE Irvine, CA 92603
Resale House Price …… $987,000
House Purchase Price … $850,000
House Purchase Date …. 8/28/2009
Net Gain (Loss) ………. $77,780
Percent Change ………. 9.2%
Annual Appreciation … 9.0%
Cost of House Ownership
————————————————-
$987,000 ………. Asking Price
$197,400 ………. 20% Down Conventional
4.78% …………… Mortgage Interest Rate
$789,600 ………. 30-Year Mortgage
$177,138 ………. Income Requirement
$4,133 ………. Monthly Mortgage Payment
$855 ………. Property Tax (@1.04%)
$300 ………. Special Taxes and Levies (Mello Roos)
$206 ………. Homeowners Insurance (@ 0.25%)
$0 ………. Private Mortgage Insurance
$248 ………. Homeowners Association Fees
============================================
$5,742 ………. Monthly Cash Outlays
-$1000 ………. Tax Savings (% of Interest and Property Tax)
-$988 ………. Equity Hidden in Payment (Amortization)
$360 ………. Lost Income to Down Payment (net of taxes)
$143 ………. Maintenance and Replacement Reserves
============================================
$4,257 ………. Monthly Cost of Ownership
Cash Acquisition Demands
——————————————————————————
$9,870 ………. Furnishing and Move In @1%
$9,870 ………. Closing Costs @1%
$7,896 ………… Interest Points @1% of Loan
$197,400 ………. Down Payment
============================================
$225,036 ………. Total Cash Costs
$65,200 ………… Emergency Cash Reserves
============================================
$290,236 ………. Total Savings Needed
Property Details for 9 SHADE TREE Irvine, CA 92603
——————————————————————————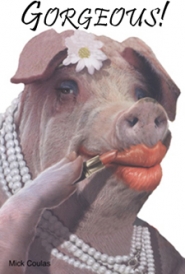 Beds: 2
Baths: 2
Sq. Ft.: 2330
$424/SF
Property Type: Residential, Condominium
Style: Two Level, Mediterranean
View: Mountain
Year Built: 2003
Community: Turtle Ridge
County: Orange
MLS#: U11001594
Source: SoCalMLS
Status: Active
——————————————————————————
Gorgeous 2 bedroom, plus den in beautiful gated community of Canyon s Edge in Turtle Ridge. This premium location is surrounded by rolling hills. This totally detached home is beautifully upgraded with custom cabinetry, dark wood flooring, and large marble kitchen. Den can be a 3rd bedroom or 2nd master on ground floor. Formal dining room, family room with fireplace and master bedroom with retreat, walk in closet, large bathroom with huge tub. Very private and custom designed yard with built in BBQ with refrigerator. A Fabulous fireplace with a separate lounge area with fountain. This elegant home has wonderful trails. Just minutes to beach and easy access to 73 & 405. Built in 2003 with over 2330 sq. feet. Located within the Irvine Unified School District.