The Real Housewives of Orange County who lives in Irvine recently received a NOD. Apparently, she underwent plastic surgery while not paying her mortgage.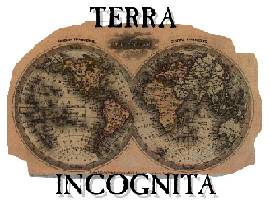 Irvine Home Address … 79 OXFORD #49 Irvine, CA 92612
Resale Home Price …… $250,000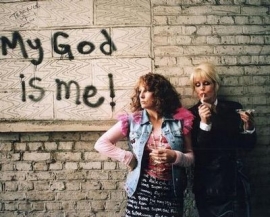 Money changes everything

Money, money changes everything

We think we know what we're doin'

That don't mean a thing

It's all in the past now

Money changes everything

Cyndi Lauper — Money Changes Everything
I saw a recent headline on another Nicolas Cage foreclosure, and it inspired me to do a little research into our local celebrities to see who is posing and who is for real. I didn't find anyone who was for real.
Graphrix, formerly of the IHB, discussed the Real Housewives of OC in A Real Housedebtor of OC.
Having grown up and lived most of my life in OC I have come to the conclusion that the people here who seem to have money can be broken down to three types of people. The first is the person who actually has money and accumulated wealth. They may be a business owner or they may have a decent paying job. They may not have the most glamorous job but they live within their means and have saved and invested well. They don't really ever mention money or talk much about material items. They also are the most humble and happiest people I meet. The second is the person with a very well paying job but they live paycheck to paycheck. They always have a newer car, nice high end clothes and the latest gadgets like a plasma TV. They are the one who will have the IPhone before everyone else. I know too many people who lived like this in the RE industry. The third is the person who lives beyond their means. These are the people who you would never know that they are dead broke but appear rich and are best exemplified by Irvinerenter's post on Cultural Pathology. The third is in the worst situation today if they own a home because they no longer have the appreciation to bail them out. They are the type that always talk about money and material things. They think this will make people like them and they believe that really one day they will be rich. The only problem is they never seem to catch up or the reality is no matter how much they believe in reality it never happens.
In the post The Grand Illusion, I discussed the pursuit of status posers engage in this way:
Status is an internal perception about what people believe other people think about them. It has nothing to do with what other people actually do think about them (as if that mattered anyway).

For instance, I think the women on the The Real Housewives of Orange County are soulless gold-diggers. My derision is only eclipsed by my disrespect for the way they live, what they believe, and what they represent. However, they think I, and everyone else who knows them through the show, believes they are something special, something to envy as if they really have it "going on." They have status. Not because people regard them highly, but because they think people do. But I digress…

For people who don't have the internal strength to base their self worth on what they believe about themselves, they end up basing their self worth on their perceptions of what other people think about them. Once they have given their power away to others in this manner, people will expend tremendous amounts of time, energy and money in a vain attempt to influence other people — hence we have fancy cars, opulent houses, designer clothing, and all the other trappings of conspicuous consumption. In my opinion, this is a sickness (their mind control fails on me.) It is a consuming disease which fed on the borrowed money made available during the housing/credit bubble.
Most watch The Real Housewives of Orange County and feel superior — how could you not — but some actually watch looking for role models or a how-to manual for being pretentious — a ghastly side effect our sons and daughters pay with their souls.
February 8th, 2011, 12:15 pm — posted by Marilyn Kalfus, real estate reporter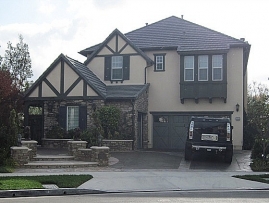 Peggy Tanous, who will make her debut on the Real Housewives of Orange County when the new season airs on March 6, has something in common with a few of the other housewives, in addition to her looks: Real estate woes.

Tanous has received a notice of default on her Irvine house, public records show.

The house, below, was purchased in 2006 for $1,379,000 from Lennar Homes of California. The default notice is dated Nov. 16, 2010. Records show the amount in default at $190,713. The loan was for $1 million.
She purchased this home on 2/17/2006 for $1,379,000 using a $965,300 first mortgage, a $344,750 HELOC and a $69,250 of her wealth in a down payment. It's possible she put over $400,000 down if she didn't use the HELOC, but evidence is to the contrary.
On 10/24/2006 she refinanced with a $1,000,000 Option ARM with a 1.5% teaser rate, and she obtained a stand-alone second for $312,540. If she didn't use the HELOC at the purchase, she pulled the money at this refinance. It seems pretty obvious she couldn't afford the house.
To be in default for $190,713, she hasn't been making any payments for quite a while. Loan servicing usually adds 1.5% to the loan balance each month for missed payments, fees, and so on. On a $1,000,000 loan, that comes to about $15,000 per month. To be $190,715 in arrears, the mortgage payment must have been missed for at least 12 months, and probably longer.
Since she began the show last season, she has undergone some cosmetic surgery. A surgery that took place while she wasn't paying her mortgage.
"Orange County women are very big on up-keep. Some people go in for boob jobs has much has they go in for oil changes." – Peggy Tanous commenting on her third boob job. "The Real Housewives of Orange County" Episode Five.
Back when she was contemplating the boob job, did her and her husband look at their income and their obligations and decide it was better to have big tits than pay a mortgage? Lenders must love that kind of decision making. Entitlements trump financial obligations every time.
She is a delinquent mortgage squatter behaving like a woman of wealth and means. Some option ARM lender or MBS investor figured enabling this lifestyle was a good idea. They deserve the losses they will endure. Unfortunately, our tax dollars may bail everyone out.
Tanous could not be reached for comment, but we're seeing if someone from Bravo TV might want to give us an update.

The 41-year-old former bikini model and stay-at-home mom is "an odd mix between a holistic, new age woman and a wealthy Orange County party girl," according to a Bravo news release.
Wealthy? She didn't have any wealth when she bought this house at the peak, and she is currently so far underwater that any real estate "wealth" she once had is long gone. The ability to look wealthy with enormous amounts of debt doesn't make her wealthy, it makes her a poser.
She is married to an entrepreneur who has fallen on hard times. I can appreciate the ups and downs of entrepreneurship. My own burn rate is too high, but then again, I didn't go borrow $1.3M with an Option ARM either. Perhaps an entrepreneur shouldn't take on enormous debt service payments. Unless the house is going to pay for it all….
As our TV bloggers have reported,Peggy is married to Micah Tanous, an Internet marketing entrepreneur. The couple are friends with Jim and Alexis Bellino, current cast members of the show.

The Bellinos are facing foreclosure on their 6,400-square foot Newport Beach house, which is on the market as a short sale for $3,395,000.

Several 'Real Housewives of Orange County' have had real estate headaches:

Lynne Curtin:

Jeana Keough:

Tamra Barney:
Perhaps I should do a follow up on the Ponzi activities of the posers above? Do you think their mortgage history would be interesting?
And in other celebrity news, the losses keep mounting for Nicolas Cage.
By Chris Barrett
PBN Staff Writer
Twitter: @CBarrettRI
MIDDLETOWN – Actor Nicolas Cage has finally sold his Middletown mansion. The 27-acre estate sold for $6.2 million on Friday, according to town records and Lila Delman Real Estate.

The Hollywood actor has been trying to sell the so-called Gray Craig Manor House since 2008, shortly after he ran into personal financial problems. Land records say Pamela and Andrew Constantine of Forestdale, Mass., purchased the property.

Cage's Hancock Park Real Estate Trust had most recently listed the property for $7.75 million. The trust had purchased the property for $15.7 million in July 2007.

"This is a significant sale in the context of the realities of today's market," Lila Delman President Melanie Delman said. "Rhode Island is positively impacted in that, as a previously somewhat undiscovered treasure, our high-end properties present as a significant value relative to other Northeast destinations."

In a news release, the real estate company said that the Constantines planned to rent the coastal property "while not enjoying the property themselves." The release added that the two planned to continue work to preserve the home.

The brick and stone mansion built in 1924 offers sweeping views of Nelson Pond and the Atlantic Ocean. The listing boasted that the home includes a "library with a soaring barrel-vaulted ceiling, a formal living room with sweeping water views, a spacious dining room, a vintage conservatory, a handsome billiard room, and a gourmet kitchen with stone fireplace, custom hickory ceilings and antique terra cotta floor tiles."
At least Nicolas Cage wasn't a poser. He was a fool, but he could back up his debts with $20,000,000 a movie earnings. He will earn his way out of this disaster. It still has to suck to be him right now.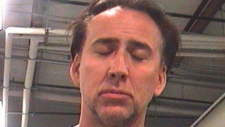 Actor Nicholas Cage was so heavily intoxicated at the time of his arrest this weekend that he didn't know where he lived, Radar Online.com reports.

Cage was arrested in New Orleans Saturday morning, where he is currently filming the movie "Medallion."

Onlookers complained that Cage was "very drunk" and arguing loudly with his wife Alice Kim on the street about a home he mistakenly believed was his own. According to a statement released to Radar by the NOPD, Kim tried to correct him, at which time Cage allegedly pulled Kim by the arm to the home he believed was their rental.
Apparently, he is not adjusting well to being a renter.
Sold to the bank at the peak
The owner of today's featured property demonstrates there are two ways to profit from a transaction at the peak. The best way is to sell and rent. This property would have fetched $315,000 at the peak. However, since most people don't sell and chose to rent, the other way to sell at the peak becomes much more common — people sell the house to the bank by cashing out all their equity.
The drawback of this approach is that it ruins the credit of the borrower, but the windfall is so large, that many borrowers benefit more than it costs them. The owner of today's featured property borrowed $315,000 on 10/30/2006. That is more than three times their original $101,250 mortgage when they purchased in May of 2000.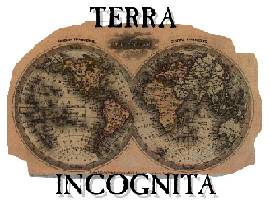 Irvine House Address … 79 OXFORD #49 Irvine, CA 92612
Resale House Price …… $250,000
House Purchase Price … $135,000
House Purchase Date …. 5/16/2000
Net Gain (Loss) ………. $100,000
Percent Change ………. 74.1%
Annual Appreciation … 5.6%
Cost of House Ownership
————————————————-
$250,000 ………. Asking Price
$8,750 ………. 3.5% Down FHA Financing
4.87% …………… Mortgage Interest Rate
$241,250 ………. 30-Year Mortgage
$54,685 ………. Income Requirement
$1,276 ………. Monthly Mortgage Payment
$217 ………. Property Tax (@1.04%)
$0 ………. Special Taxes and Levies (Mello Roos)
$52 ………. Homeowners Insurance (@ 0.25%)
$277 ………. Private Mortgage Insurance
$271 ………. Homeowners Association Fees
============================================
$2,093 ………. Monthly Cash Outlays
-$120 ………. Tax Savings (% of Interest and Property Tax)
-$297 ………. Equity Hidden in Payment (Amortization)
$16 ………. Lost Income to Down Payment (net of taxes)
$51 ………. Maintenance and Replacement Reserves
============================================
$1,744 ………. Monthly Cost of Ownership
Cash Acquisition Demands
——————————————————————————
$2,500 ………. Furnishing and Move In @1%
$2,500 ………. Closing Costs @1%
$2,412 ………… Interest Points @1% of Loan
$8,750 ………. Down Payment
============================================
$16,162 ………. Total Cash Costs
$26,700 ………… Emergency Cash Reserves
============================================
$42,862 ………. Total Savings Needed
Property Details for 79 OXFORD #49 Irvine, CA 92612
——————————————————————————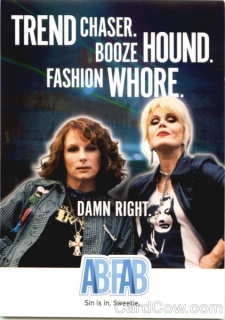 Beds: 1
Baths: 1
Sq. Ft.: 768
$326/SF
Property Type: Residential, Condominium
Style: One Level, Contemporary
View: Trees/Woods
Year Built: 1981
Community: University Town Center
County: Orange
MLS#: S654022
Source: SoCalMLS
Status: Active
——————————————————————————
This is a short sale subject to lender/lien holder approval. Commissions are subject to lender/lien holder approval. Any reductions in commission to be split equally between brokers.
BTW, the British really get it….