With so many people living for nothing in properties they have no equity in, traditional squatters are being emboldened to pilfer bank property.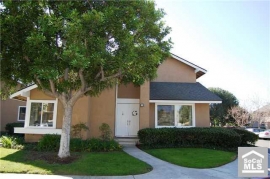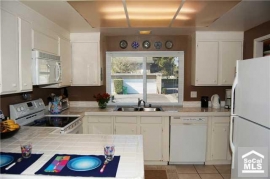 Irvine Home Address … 9 OLYMPIA Irvine, CA 92604
Resale Home Price …… $474,900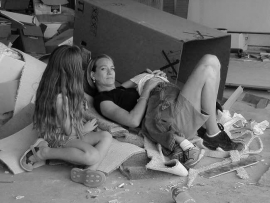 Criminal justice just for you.

There ain't nothing you can do.

Kick down the door, change the lock.

Don't wanna live in a cardboard box.

UK Subs — Squat 96
Last July I wrote about the Montana Man Forgets to Sign Documents Before Stealing Bank-Owned Property. In that story, the would be thief filed a deed giving him title with Yahweh being the seller. Since Yahweh does not show up in the chain of title, this crime was relatively easy to spot.
In January of this year, I reported a couple faces three years in prison for squatting without a mortgage. In that post I made the following observations:
People make many choices in life both good and bad. Some people are traveling the highway to hell, some to heaven, and most have no clue where they are going one day to the next. In the aftermath of the housing bubble, many people find themselves caught up in morally ambiguous situations. People who continue to occupy real estate they have no equity in and do not pay for are not breaking any laws, and they are receiving a significant reward for their behavior. That doesn't make it right.

The couple that is the focus of today's featured article are also occupying real estate they don't own and aren't paying for. Rather than being rewarded, these people are going to jail. Is there really much difference between them and the multitudes of delinquent borrowers?
Foreclosed upscale home in Upland
Posted: 02/15/2011 06:23:29 PM PST
Updated: 02/15/2011 10:18:56 PM PST
UPLAND – A couple living in a five-bedroom home on North Euclid Avenue were arrested Tuesday after investigators suspected an illegal case of squatting on the upscale property.
Richard and Pamela Scott were arrested by Upland police on suspicion of felony forgery, burglary and filing a false document with the county recorder's office.

Richard Scott allegedly had forged a deed trust document for the property, in which he claimed ownership of it, and filed the document with the county, said Vance Welch, a deputy district attorney with the San Bernardino County District's Attorney's real estate fraud unit.
Scott had tried to cloud up the title owner sequence for the property by indicating on the deed that he was renting the home to the Moorish Science Temple of America, and they were in turn granting it back to him, Welch said.
At least this joker was wise enough to get the chain of title correct. The vagrant in Montana was so stupid that he put Yahweh as the grantor.
The clever twist this guy put on it was to put the title in some entity he controlled and he merely signed a lease. It distances him from the crime and when the real foreclosure occurs, he can cloud title and claim his bogus lease is valid. Fortunately, the San Bernardino County District Attorney is smart enough to see through this charade.
"What Mr. Scott did was doctor a false document and he had it notarized and he filed it in the County of San Bernardino," Welch said. "At that point, your victim is not (only) the person who owns the house. The victim is the county because it impedes the county's record-keeping ability."
At this point is crime is small, but if he had gotten away with it for a time, he may have tried to sell the house. The transaction might have gone through because the title looks correct. If a new owner is involved and the criminal is long gone with the sales proceeds, then it is a big crime that hurts many people.
Police officers, who arrived with an arrest warrant Tuesday morning, had trouble getting the couple to open the door so they forced it open.

Richard Scott had run to the back of the house, but police were stationed behind it.

The Scotts are expected to be arraigned today in San Bernardino Superior Court, with a pre-preliminary hearing likely to be set later this month.

"I don't know that we've been involved in prosecutions of this nature in the past, however, I think this is an upcoming problem, not just in our community, but all communities with the foreclosures going on," Upland police Sgt. Greg Signorio said. "There are stories of this happening in other places."

Shortly after the arrest, Carolyn Spencer, a Realtor tasked with being responsible for the home for Wells Fargo, and contractors were busy boarding up the front door and securing windows inside the home.
The couple had lived in the home, located on the southwest corner of 23rd Street and Euclid, for the past month and had completely furnished it, Spencer said. The couple had apparently been living with their children.
A family that squats together stays together?
The home's previous owner had moved out in December after Wells Fargo had foreclosed on the home last fall.

Spencer found out about the couple when she went to check on the property last month and found a moving van at the front of the home.

"This guy was in a moving van and he jumps out of the van and he says `Get off of my property. I'm gonna have you arrested,"' Spencer said. "He was in my face, and I was really shaken."
What a loser. This guy tries to intimidate the realtor when she goes up to the property. I know a guy in Las Vegas i can send over… just kidding.
The bank was about to initiate repairs to the home before putting it back on the market sometime later this spring, Spencer said.

Welch said Scott has prior felonies for forgery and firearms possession. Welch said he is on probation for prior crimes and would likely stay in custody longer than his wife, who has no prior record.

Welch said he wants potential squatters to know that similar instances won't be tolerated in San Bernardino County. The prosecutor hopes other police departments in the region take a more active role in investigating similar instances in their own communities and thanked the Upland Police Department and Upland Detective Anthony Wilson for taking the case on.

"Any police department that doesn't take an active role in trying to stop this is not doing what they should be doing," Welch said. "The thing that we have learned is, if you let these guys operate and start looking the other way, it will pop up like a rash."
It is spreading like a rash. Most people squatting in homes they aren't paying for have no contact with the bank. The bank often does not know if the delinquent borrower occupies the property or if a traditional squatter has taken up residence. Given those circumstances, it isn't surprising that squatters are popping up everywhere shadow inventory is leaving many homes vacant and off the market.
Boom, bust, bear rally
Today's featured property has all the features of the housing bubble. One owner bought in 2001 and sold in 2006 for a huge windfall. The next owner went belly up. The third owner is the bear rally buyer trying to sell today.
The owner who paid $302,000 on 9/25/2001 later sold to the peak buyer for $545,000 on 11/22/2006. The first owner had the property just over 5 years and made $243,000 minus fees and expenses. Even renting it for minor negative cashflow, the appreciation alone probably netted this guy $200,000 — which is also why the bust buyer played Ponzi. Unfortunately, the music stopped before he could get his five-year ride.
Don't buy if you might need to move
There is a reason people who might need to move in the next three to five years may want to rethink their purchase. With an unstable market and real estate commissions, there is no guarantee you will get out with your down payment.
The people selling today's featured property paid $485,000 using a $388,000 first mortgage and a $97,000 down payment. Early this year they refinanced with a $378,000 first mortgage. They have paid down their mortgage so far which would ordinarily earn them an A on my HELOC abuse grading system. However, they refinanced with a 5-year ARM at the bottom of the interest rate cycle. When they have to refinance in five years, the cost of money will likely be higher. Plus, this discipline may have been forced on them by a lender and a low appraisal.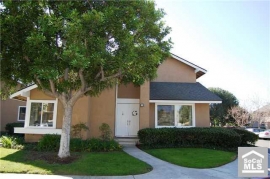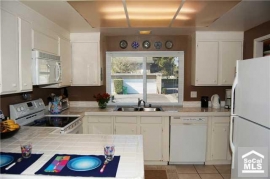 Irvine Home Address … 9 OLYMPIA Irvine, CA 92604
Resale Home Price … $474,900
Home Purchase Price … $485,000
Home Purchase Date …. 1/26/09
Net Gain (Loss) ………. $(38,594)
Percent Change ………. -8.0%
Annual Appreciation … -1.0%
Cost of Ownership
————————————————-
$474,900 ………. Asking Price
$16,622 ………. 3.5% Down FHA Financing
5.02% …………… Mortgage Interest Rate
$458,279 ………. 30-Year Mortgage
$98,557 ………. Income Requirement
$2,466 ………. Monthly Mortgage Payment
$412 ………. Property Tax
$0 ………. Special Taxes and Levies (Mello Roos)
$79 ………. Homeowners Insurance
$190 ………. Homeowners Association Fees
============================================
$3,146 ………. Monthly Cash Outlays
-$408 ………. Tax Savings (% of Interest and Property Tax)
-$549 ………. Equity Hidden in Payment
$33 ………. Lost Income to Down Payment (net of taxes)
$59 ………. Maintenance and Replacement Reserves
============================================
$2,282 ………. Monthly Cost of Ownership
Cash Acquisition Demands
——————————————————————————
$4,749 ………. Furnishing and Move In @1%
$4,749 ………. Closing Costs @1%
$4,583 ………… Interest Points @1% of Loan
$16,622 ………. Down Payment
============================================
$30,702 ………. Total Cash Costs
$34,900 ………… Emergency Cash Reserves
============================================
$65,602 ………. Total Savings Needed
Property Details for 9 OLYMPIA Irvine, CA 92604
——————————————————————————
Beds: 3
Baths: 3
Sq. Ft.: 1619
$293/SF
Lot Size: –
Property Type: Residential, Condominium, Townhouse
Style: Two Level
View: Trees/Woods
Year Built: 1977
Community: El Camino Real
County: Orange
MLS#: S646753
Source: SoCalMLS
Status: Pending
——————————————————————————
Capturing the best that is Irvine, this wonderful home offers an ideal environment in which to raise a family. Encompassing three bedrooms and two-and-one-half bathrooms in just over 1,600 square feet, one will find elegant hardwood flooring, a spacious kitchen, romantic fireplace in the inviting living room, and energy-efficient dual-pane windows. A formal dining room along with an enclosed private patio, central air conditioning and an attached 2-car garage help complete this lovely home. You're just a short stroll to the pool and playgrounds, with close proximity to the huge Heritage Park that features tennis, softball, basketball, volleyball, a relaxing pond, and the huge library and Community & Arts Center. Enjoy the excitement that the world-famous William Woollett Aquatic Center brings, with its Olympic-size swimming pool and world-class events. Come and enjoy living in one of the safest cities in America – and a school district that is recognized as one of the best in the U. S.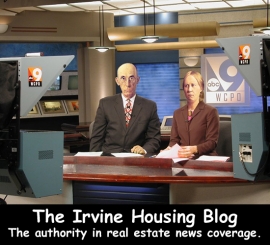 Thank you for reading the Irvine Housing Blog.
Astutely observing the housing market and combating California Kool-Aid since 2006.
Have a great weekend,
Irvine Renter