Even as today's featured property emerges from the shadows, the future inventory of foreclosed homes and distressed real estate continues to grow.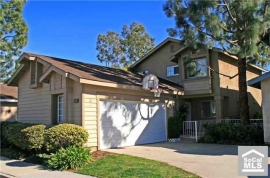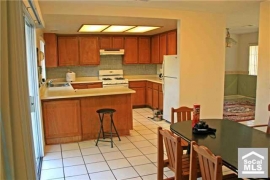 Irvine Home Address … 42 POTOMAC Irvine, CA 92620
Resale Home Price …… $535,000
I shut and lock the front door.

No way in or out.

I turned and walked the hallway, and pulled the curtains down.

I stayed where my last step left me.

Ignored all my rounds

Soon I was seeing visions and cracks along the walls.

Oh. They were upside down. Oh. Oh.

Pearl Jam — In Hiding
I was caught completely by surprise by the squatting and the shadow inventory phenomenon. During the last housing crash, banks did not let delinquent borrowers stay in their homes for years without paying. In fact, lenders have never allowed borrowers to keep houses they are not paying for. This time they are.
Yesterday, we looked at the 25% strategic default rate in Las Vegas. The Las Vegas market was dominated by subprime, so it was crushed along with other subprime dominated markets from 2007 to 2009. Lenders learned from Las Vegas that if they foreclosed and processed properties according to standard loss mitigation procedures, they push prices back to mid-90s levels and hold them there while the entire housing stock turns over due to strategic default. Determined to avoid a repeat of the same in every housing market across the country, lenders chose not to foreclose when their prime customers began to default.
Shadow inventory is largely a banking problem. Private investors in mortgage-backed securities either privately or through the GSEs have already taken most of their write downs. They don't have the luxury of mark-to-fantasy accounting like our major banks do. The banks amend loans, extend terms, and pretend the loan will get paid in the end. In the process, they accummulate shadow inventory.
by JACOB GAFFNEY
Friday, January 28th, 2011, 4:48 pm
Whether they like it or not, the nation's banks control most of the country's shadow inventory, according to a report Friday from Morgan Stanley.

Even more, properties in imminent default are typically cheaper homes with prime mortgages. The analyst adds that their findings buck conventional wisdom that these homes are either concentrated in the slums of Detroit, or prevalent amongst cardboard cutter McMansion neighborhoods.
I wonder if blogs like this one or stories like Profiles in Squatting: Ladera Ranch, California, have created a "conventional wisdom" that says foreclosures are prevalent in McMansion neighborhoods. They are, but more on that later.
The shadow inventory, they say, is the biggest problem for average Americans living in the nation's major cities.

And, what's more, the homes are more and more being controlled by the banks, as opposed to Fannie Mae, Freddie Mac or private securitization trusts.

"While agencies certainly maintain control over a large portion of the shadow inventory at just over a third, we can see that the majority of the control over delinquencies is in the hands of the banks, and their share has increased over the past year," reported Oliver Chang, James Egan and Vishwanath Tirupattur (see chart below):

"This may be because borrowers are becoming delinquent at a faster rate for bank-held loans, but checking transition rates for each controlling party, we do not see a significantly larger change in transitions into delinquency for bank-held loans," they added.

Of the shadow inventory, 75% are valued below $250,000, showing that McMansions have a small share of delinquencies (see below chart):
Let's take a closer look at their data and see if it really supports their contention that McMansions are not a big part of the problem. First, in many markets you can find McMansions for under $250,000. Their dividing line is somewhat arbitrary. Since the national median is about $170K, it isn't surprising that 75% of houses fall below $250K whether their owners are delinqent or not. The data fails to establish a baseline of the total percentage of homes in those price categories for comparison.
If they wanted to establish that McMansions are not the problem, they need to define what a McMansion is, and then they would need to demonstrate that foreclosure statistics among McMansion owners is lower than or equal to the rates of other borrower classes. The data above establishes none of that.
Also, it's quite concievable that the total dollar value in loans is actually greater in the top 25% than in the bottom 75% combined. It takes ten $50,000 mortgages to equal one $500,000 mortgage. it is also unclear whether the amounts refer to current value or the value of the loan as shown on the bank's books. How many $400,000 loans are on properties in shadow inventory worth $170,000?
Despite this weakness in their analysis, there is clearly a lot of shadow inventory, and it is going to crush all price points.
Further, the shadow inventory is growing across all of the United States. The analyst expect that more than 8 million liquidations are in order over the next five years before housing stabilizes.

"While hard-hit cities represent a more than fair share of shadow inventory, its distribution broadly encompasses all corners of the country," said the analysts.

The liquidation of subprime early on in the recession is now being replaced by later delinquencies in prime collateral.
First subprime, then prime. I think that has been discussed before:
The avalanche of foreclosures caused by the subprime ARM resets flattened the housing market. The avalance of prime foreclosures is being held in shadow inventory pending the banks deciding it's time to clear out the squatters.
The shift in collateral is making the supply imbalance worse for the best part of the credit spectrum.

CoreLogic said in September that based on the shear number of prime mortgages in the market, that foreclosure and delinquency rates would steadily tick upward. Compared to the less than 3.5 million subprime, there are about 40 million prime loans in the marketplace, 6.2% of which were 60 days delinquent in June 2010 and 3% of which were 90 days delinquent.

"We do see a slowdown in liquidation rates of bankheld loans, suggesting that the increasing share of shadow inventory is due to banks holding onto their delinquent loans longer than agencies or private securitization trusts," they said.

Follow him on Twitter @JacobGaffney.
Shadow inventory is now in the hands of the banks, and how the banks dispose of their shadow inventory will determine what happens to house prices.
Irvine prime shadow inventory hits the market
We don't serve subprime in Irvine. Out of shadow inventory and into the light of the MLS. Today's featured property is an example of the shadow inventory the article is talking about.
Prime borrowers took on debt loads that were too large because they ddin't believe they would ever have to pay off the debt. They would continue to add to their mortgage every year as free spending money and pass that debt on to the future buyer of their house when they finally wanted to move. The owner of today's featured property had only owned it for about three years when they had already cleared a quarter million dollars in HELOC riches.
Since clearing a quarter million dollars, he stopped making payments in early 2008, and he is still listed as the owner on title.

Foreclosure Record
Recording Date: 06/08/2010
Document Type: Notice of Sale
Foreclosure Record
Recording Date: 09/24/2008
Document Type: Notice of Sale
Foreclosure Record
Recording Date: 06/17/2008
Document Type: Notice of Default
This family doubled their mortgage in three years. Do you think their household income doubled? The families just like this one all over America are what make up the huge shadow inventory.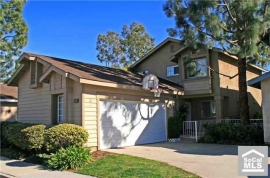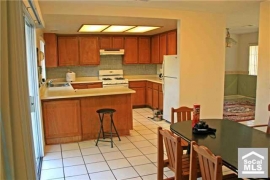 Irvine Home Address … 42 POTOMAC Irvine, CA 92620
Resale Home Price … $535,000
Home Purchase Price … $348,000
Home Purchase Date …. 1/31/2002
Net Gain (Loss) ………. $154,900
Percent Change ………. 44.5%
Annual Appreciation … 4.8%
Cost of Ownership
————————————————-
$535,000 ………. Asking Price
$107,000 ………. 20% Down Conventional
4.84% …………… Mortgage Interest Rate
$428,000 ………. 30-Year Mortgage
$108,768 ………. Income Requirement
$2,256 ………. Monthly Mortgage Payment
$464 ………. Property Tax
$0 ………. Special Taxes and Levies (Mello Roos)
$89 ………. Homeowners Insurance
$90 ………. Homeowners Association Fees
============================================
$2,899 ………. Monthly Cash Outlays
-$383 ………. Tax Savings (% of Interest and Property Tax)
-$530 ………. Equity Hidden in Payment
$199 ………. Lost Income to Down Payment (net of taxes)
$67 ………. Maintenance and Replacement Reserves
============================================
$2,251 ………. Monthly Cost of Ownership
Cash Acquisition Demands
——————————————————————————
$5,350 ………. Furnishing and Move In @1%
$5,350 ………. Closing Costs @1%
$4,280 ………… Interest Points @1% of Loan
$107,000 ………. Down Payment
============================================
$121,980 ………. Total Cash Costs
$34,500 ………… Emergency Cash Reserves
============================================
$156,480 ………. Total Savings Needed
Property Details for 42 POTOMAC Irvine, CA 92620
——————————————————————————
Beds:: 3
Baths:: 3
Sq. Ft.:: 1535
$0,349
Lot Size:: 3,500 Sq. Ft.
Property Type:: Residential, Single Family
Style:: Two Level, Traditional
Year Built:: 1985
Community:: Northwood
County:: Orange
MLS#:: S645158
Source:: SoCalMLS
Status:: ActiveThis listing is for sale and the sellers are accepting offers.
On Redfin:: 6 days
——————————————————————————
Great Irvine Home – Short Sale subject to lenders approval. Featuring 3 Bedroom, 2.5 Baths, 1535 square feet, 2 car Detached Garage. Family room with fireplace. Largest model in the tract. Short walk to Brywood elementary school and park. Great Northwood home with assoc. pool, spa, and tennis