Today we take a detailed look at rental parity in the neighborhoods of Irvine, California.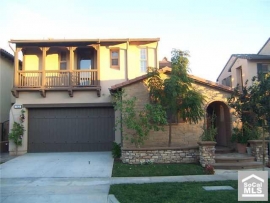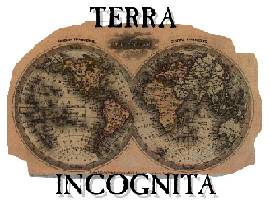 Irvine Home Address … 52 GRAY DOVE Irvine, CA 92618
Resale Home Price …… $1,099,900
There's more besides joyrides

A little house in the countryside

Understand, learn to demand,

Compromise, and sometimes lie

Get the balance right, get the balance right

Depeche Mode — Get the Balance Right
Patrick Killelea asked me not to post the links from Patrick.net, so if you were looking for that content, please go to his site.
Today, I am going to take a look at rental parity in Irvine, at least a snapshot of rental parity based on 2009 data. I was going to run this post during the week, but since the data has not been updated for more than a year, I moved it to Saturday. It is still interesting data. I wish it were updated more frequently.
I believe this data was compiled in 2009 from available data sources some of which may have only had data available from earlier years. In short, the data is probably not far off as not much has changed in incomes, rents, or prices since early 2009.
North Irvine
Some neighborhoods in Irvine have higher median home prices because they are inhabited by high income borrowers. The chart below shows the median income data for the northern half of Irvine. It doesn't show Woodbury, and the data on west Irvine is sketchy. That being said, the neighborhoods with the highest incomes are the most desirable on the map.
Based on the income numbers above and housing cost data, the map below shows the percentage of income people in each area are putting toward housing.
The debt-to-income ratios shown above all make the same assumption about equity and mortgage balances. In the real world, some of these neighborhoods will sustain a higher DTI, not because borrowers are borrowing more, but because the owners used a larger than standard down payment.
The map above shows the cost of ownership for renters in the same area. Comparing the two maps above reveals which Villages and neighborhoods in north Irvine are at or near rental parity and which ones are well above.
One of the first things I noticed was that El Camino Real was very close to rental parity. Since this is one of the least desirable neighborhoods in Irvine, it is not surprising that the aggregate lowest premiums would be found there.
The other item that stands out is the huge premium people are paying to own in Northwood. Don't simply dismiss this as Northwood is desirable. The desirability premium would be reflected in both rents and resale prices. There is a premium for rental in this area, but there is an enormous premium for ownership that defies explanation — other than kool aid intoxication and the belief that these prices are going even higher.
South Irvine
Some have speculated that when you factor out the college students and renters that the actual incomes in Irvine are much higher. The statistics below do not support that contention. The Irvine median income is around $90K, and if you look at the income distribution below, you see some above and some below just as you should. If you get down adjacent to the university, incomes fall off a cliff where the college students impact the results. Whatever impact college students have on the median income is isolated to this area.
Outside the loop in Woodbridge and University Park are both areas where the bulk of the housing stock is trading near rental parity. Inside Woodbridge Loop and in the south-central premium area of University Park as well as Turtle Rock is still inflated.
If you would like to check out this site in more detail, the maps can be found at H+T Affordability Index.
Million Dollar Mortgage
The owner of today's featured property paid $1,410,500. He used a $1,000,000 first mortgage, a $269,404 HELOC and a $141,096 down payment. For this he obtained his unique tract home that surely was going to hold its value in the bad times and appreciate like crazy when times are good. We all know how that is turning out. This is another 25%+ loss on a high-end property.
Foreclosure Record
Recording Date: 11/30/2010
Document Type: Notice of Sale
Foreclosure Record
Recording Date: 08/19/2010
Document Type: Notice of Default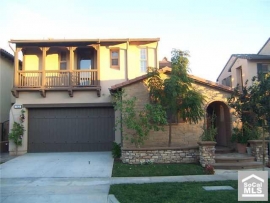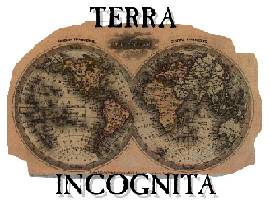 Irvine Home Address … 52 GRAY DOVE Irvine, CA 92618
Resale Home Price … $1,099,900
Home Purchase Price … $1,410,500
Home Purchase Date …. 12/26/06
Net Gain (Loss) ………. $(376,594)
Percent Change ………. -26.7%
Annual Appreciation … -6.1%
Cost of Ownership
————————————————-
$1,099,900 ………. Asking Price
$219,980 ………. 20% Down Conventional
4.78% …………… Mortgage Interest Rate
$879,920 ………. 30-Year Mortgage
$222,075 ………. Income Requirement
$4,606 ………. Monthly Mortgage Payment
$953 ………. Property Tax
$475 ………. Special Taxes and Levies (Mello Roos)
$183 ………. Homeowners Insurance
$175 ………. Homeowners Association Fees
============================================
$6,393 ………. Monthly Cash Outlays
-$1248 ………. Tax Savings (% of Interest and Property Tax)
-$1101 ………. Equity Hidden in Payment
$401 ………. Lost Income to Down Payment (net of taxes)
$137 ………. Maintenance and Replacement Reserves
============================================
$4,582 ………. Monthly Cost of Ownership
Cash Acquisition Demands
——————————————————————————
$10,999 ………. Furnishing and Move In @1%
$10,999 ………. Closing Costs @1%
$8,799 ………… Interest Points @1% of Loan
$219,980 ………. Down Payment
============================================
$250,777 ………. Total Cash Costs
$70,200 ………… Emergency Cash Reserves
============================================
$320,977 ………. Total Savings Needed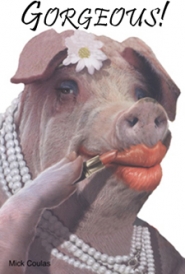 Property Details for 52 GRAY DOVE Irvine, CA 92618
——————————————————————————
Beds:: 4
Baths:: 5
Sq. Ft.:: 3383
$0,325
Lot Size:: 5,222 Sq. Ft.
Property Type:: Residential, Single Family
Style:: Two Level, Contemporary
Year Built:: 2006
Community:: Portola Springs
County:: Orange
MLS#:: P761552
Source:: CARETS
——————————————————————————
Gorgeous home in Portola Springs. This lovely home features 4 Bedrooms, one on the main floor with a separate entrance. All bedrooms have private baths. A nice size bonus room upstairs. Gracious Master suite w/ Office. Beautiful hardwood floors downstairs. Formal living room and dining room. Chefs kitchen w/ granite counter tops, vegetable sink in center island, glass front cabinets, breakfast bar and nook. Adjacent to the kitchen is a spacious family room w/ fireplace. Good size rear yard w/ upgraded hardscape and young softscape, great place to entertain family and friends. Additional features include a 3 car garage, mud room, upstairs laundry room, plantation shutters, recessed lighting, and crown molding throughout.