I hope you are enjoying another weekend in paradise.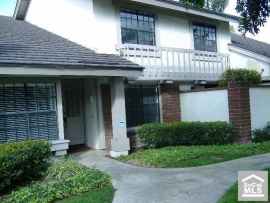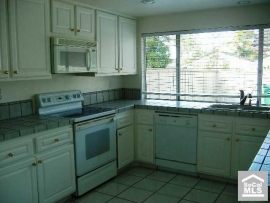 Irvine Home Address … 140 East YALE Loop 23 Irvine, CA 92604
Resale Home Price …… $559,900
So raise your glass if you are wrong

In all the right ways

All my underdogs, we will never be, never be

Anything but loud

And nitty gritty dirty little freaks

Won't you come on, and come on, and

Raise your glass

Just come on and come and

Raise Your Glass!

Pink — Raise Your Glass
Housing Market News
Subscribe to news (Free) | Share This | Mobile | RSS | Mail news links to p@patrick.net
Fri Jan 7 2011
Keep the housing crash news alive in 2011! $14,772 from 447 backers so far.
After an Ugly 2010, the Housing Market Won't Look Much Better in 2011 (theatlantic.com)
Map: House price declines (latimes.com)
Housing means QE is here to stay (blogs.reuters.com)
What came of 20 pricey O.C. foreclosures (ocregister.com)
Foreclosures May Be Undone by State Ruling on Mortgage Transfer – Bloomberg (bloomberg.com)
The only way rental apartment prices make sense is unrealistic rent expectations (snl.com)
Anatomy Of A Fraudclosure — Florida AG Reveals How It's Done (businessinsider.com)
Lenders must disclose how credit scores affect your interest rate (firsttuesdayjournal.com)
Bust in housing creates new kind of declining city (latimes.com)
Zero-down loans to "credit challenged" applicants are on the rise (smirkingchimp.com)
Why the World Is Financially Doomed, in Four Charts (Charles Hugh Smith)
Get ready for lower living standards (except for the rich, of course) (kunstler.com)
Japan's Finances "Approach Edge of Cliff" (Mish)
Recession-bruised states' revenue sank 30 percent in 2009 (washingtonpost.com)
Why Are Taxpayers Subsidizing Goldman Sachs? (economix.blogs.nytimes.com)
Government mortgage subsidies keep prices unnaturally high (nytimes.com)
How to end the filibuster (slate.com)
Meet the creator of "The American Dream" Money Movie (financialsurvivalradio.com)
Blue Shield Seeks Significant Hike In California Health Insurance Rates (npr.org)
Blue Shield's 59% Rate Hike Should Push Lawmakers To Regulate Rates (consumerwatchdog.org)
---
Thu Jan 6 2011
Keep the housing crash news alive in 2011! $14,345 from 432 backers so far.
5%-10% house-price dip eyed for '11, especially at high end (lansner.ocregister.com)
San Diego Economy Still Staggering (sandiegoreader.com)
Seattle's Bellevue Towers developer turns project over to lenders (seattletimes.nwsource.com)
Chicago's real estate picture not looking good (suntimes.com)
Manhattan Housing Prices Dip (online.wsj.com)
Nightmare Scenarios To Watch For When Buying A House In 2011 (businessinsider.com)
2011: The Year of Foreclosure? (totalmortgage.com)
Housing insurance rates to increase in 2011 (starnewsonline.com)
When States Default: 2011, Meet 1841 (online.wsj.com)
Which country has successfully borrowed its way out of a debt crisis? (theautomaticearth.blogspot.com)
Low price with higher interest better than high price with low interest rate (doctorhousingbubble.com)
B of A Settlement, Another Taxpayer Rip-off (usawatchdog.com)
Mortgage Database At The Center Of Foreclosure Storm (totalmortgage.com)
Savers lose billions transferred to debtors via low interest rates (ukhousebubble.blogspot.com)
Sound Money, Gold Fever, and Crackpot Ideas (Mish)
Key players in the debate on housing finance (reuters.com)
Wasting thousands per month paying mortgage, and credit rating falls too (huffingtonpost.com)
Ratings Agencies Struggle With Mortgage Bonds (dealbook.nytimes.com)
Be afraid: a new 'Ice Age' is coming (smh.com.au)
Excellent cartoon explanation of The American Dream (youtube.com)
---
Wed Jan 5 2011
Keep the housing crash news alive in 2011! $13,357 from 405 backers so far.
The housing market does not need "saving" (jewishworldreview.com)
Manhattanites Move to Luxury Rentals as Cost Falls Versus Buying (bloomberg.com)
Manhattan Apartment Sales Fall 7.2% After Tax-Credit Boost Ends (bloomberg.com)
The Truth about the US Housing Market (unconventionaleconomist.com)
Government Uses Our Tax Dollars To Push Mortgage Debt (patrick.net)
Help get the corporations out of government (movetoamend.org)
The Senate filibuster: Time for a change (latimes.com)
US will soon be more unequal than Brazil (opinionator.blogs.nytimes.com)
The Medical Causes of Foreclosure (works.bepress.com)
Federal Reserve Really Purchasing Over 60% of 2011's Fiscal Deficit? (gonzalolira.blogspot.com)
Federal Reserve is robbing the public in open daylight (mybudget360.com)
China expects further rate hikes to cool property market (english.peopledaily.com.cn)
Overheating East to falter before the bankrupt West recovers (telegraph.co.uk)
SP 500 PE Ratios Well Above Mean and Median Long-Term Averages? (Mish)
In Investing, Its When You Start and When You Finish (nytimes.com)
---
Tue Jan 4 2011
Keep the housing crash news alive in 2011! $12,487 from 376 backers so far.
House Prices Will Decline For Years (zerohedge.com)
Analysts expect further 10% fall in US property prices (propertywire.com)
Declining house prices leave owners where they were a decade ago (ajc.com)
How I Missed the Housing "Recovery" of 2010 (bloomberg.com)
Story Of 2011 Will Be Second US Housing Crash (businessinsider.com)
S&P warns on shadow inventory of foreclosures (marketwatch.com)
An American dream: government gets out of housing (blogs.reuters.com)
Banking fraud as driver of bubble (latimes.com)
The problem was fraud, not subprime (businessinsider.com)
Deflation is more likely than inflation (PDF – libertarianpapers.org)
Debt leads SD man to burn house, death with wife (signonsandiego.com)
Non-Charitable Rich Should Lose Their Passport, Rich Guy Says (blogs.wsj.com)
Insurance companies should publicly justify unreasonable rate increases (healthcare.gov)
Proposed Amendments to US Constitution (reclaimdemocracy.org)
Lap Dancers, Cheap Sperm Expose Hidden Secrets of Prices (bloomberg.com)
---
Mon Jan 3 2011
Keep the housing crash news alive in 2011! $11,311 from 338 backers so far.
Unfair Law Stops Troubled Borrowers from Hiring Attorneys (olenderpham.com)
Now is time to sell your house, before prices fall yet more (latimes.com)
Experts say housing inflation appears years away (lasvegassun.com)
Foreclosures jump in 3rd quarter (reuters.com)
Over 4.3 million loans 90+ days or in foreclosure (calculatedriskblog.com)
S&P revises shadow inventory timeline upward, again (housingwire.com)
Bonds' dramatic year sets stage for higher rates (finance.yahoo.com)
Housebuying unlikely to get easier in 2011 (chicagotribune.com)
House Prices Still Too High: must decline 20% more (nationalmortgageprofessional.com)
Housing Distress Pits Neighbor Against Neighbor (online.wsj.com)
Subprime Shakeout: Shorter Path to RMBS Putbacks (subprimeshakeout.blogspot.com)
Mortgage lawsuit deals setback to Bank of America (boston.com)
English minister pledges an end to the housing price rollercoaster (guardian.co.uk)
Aus. buyers warned of risks in 'bargain' US houses (brisbanetimes.domain.com.au)
Microlending turns malignant: Suicides in India (bloomberg.com)
Fed and Obama Efforts to Increase GDP Via Consumption Must Fail (Mish)
Giving Back Unfair Tax Cuts: The Right Thing To Do (freakonomics.blogs.nytimes.com)
Insurance Outrage: Hike Prices, Pay CEO $100,000,000 (from April – moneytalksnews.com)
New Rule in 2011: Insurance Companies Must Use Premiums to Pay Medical Bills (moneytalksnews.com)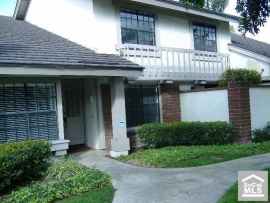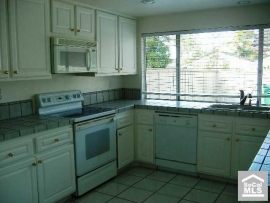 Irvine Home Address … 140 East YALE Loop 23 Irvine, CA 92604
Resale Home Price … $559,900
Home Purchase Price … $673,000
Home Purchase Date …. 4/20/2007
Net Gain (Loss) ………. $(146,694)
Percent Change ………. -21.8%
Annual Appreciation … -4.9%
Cost of Ownership
————————————————-
$559,900 ………. Asking Price
$111,980 ………. 20% Down Conventional
5.02% …………… Mortgage Interest Rate
$447,920 ………. 30-Year Mortgage
$116,197 ………. Income Requirement
$2,410 ………. Monthly Mortgage Payment
$485 ………. Property Tax
$0 ………. Special Taxes and Levies (Mello Roos)
$93 ………. Homeowners Insurance
$400 ………. Homeowners Association Fees
============================================
$3,389 ………. Monthly Cash Outlays
-$413 ………. Tax Savings (% of Interest and Property Tax)
-$536 ………. Equity Hidden in Payment
$219 ………. Lost Income to Down Payment (net of taxes)
$70 ………. Maintenance and Replacement Reserves
============================================
$2,728 ………. Monthly Cost of Ownership
Cash Acquisition Demands
——————————————————————————
$5,599 ………. Furnishing and Move In @1%
$5,599 ………. Closing Costs @1%
$4,479 ………… Interest Points @1% of Loan
$111,980 ………. Down Payment
============================================
$127,657 ………. Total Cash Costs
$41,800 ………… Emergency Cash Reserves
============================================
$169,457 ………. Total Savings Needed
Property Details for 140 East YALE Loop 23 Irvine, CA 92604
——————————————————————————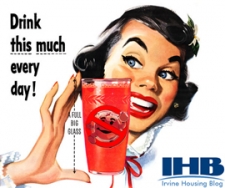 Beds: 4
Baths: 2 full 1 part baths
Home size: 2,300 sq ft
($243 / sq ft)
Lot Size: n/a
Year Built: 1979
Days on Market: 73
Listing Updated: 40539
MLS Number: S636650
Property Type: Condominium, Residential
Community: Woodbridge
Tract: Es
——————————————————————————
According to the listing agent, this listing may be a pre-foreclosure or short sale.
Most popular floor plan in Woodbridge Estates 'The Washington',4 Bedroom 2.5 bath with bedroom down, Large Master suite, spiral staircase. Family room off kitchen, inside laundry room, Spacious rear yard, 2 car garage. Prestigious Irvine School District. Access to all Woodbridge facilities.