Occupying houses without paying for them is an American pastime. Why are we jailing some people for it?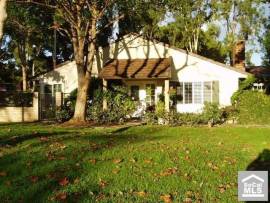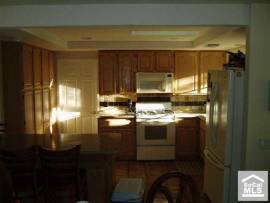 Irvine Home Address … 5322 PLUM TREE Irvine, CA 92612
Resale Home Price …… $490,000
No stop signs

Speed limit

Nobody's gonna slow me down

Like a wheel

Gonna spin it

Nobody's gonna mess me 'round

Hey Satan

Paid my dues

Playin' in a rockin' band

Hey momma

Look at me

I'm on my way to the Promised Land, wooh

I'm on the highway to hell

Highway to hell

I'm on the highway to hell

Highway to hell

AC/DC — Highway to Hell
THE ORANGE COUNTY REGISTER
NEWPORT BEACH – A husband and wife were arrested Thursday morning and face charges of illegally living in homes as squatters.

Chris Wayne Duncan, 42, and Robin Ann Duncan, 36, both of Newport Beach, were each charged with one felony count of conspiracy to commit second-degree burglary, second-degree burglary and unauthorized entry of a dwelling, according to the Orange County District Attorney's Office.
If some enterprising attorney wants to take on this case, I will give plenty of free press coverage here. How can we convict these people of anything given how much legal squatting goes on today? Delinquent loan owners are also occupying real estate they are not paying for. The only difference is that loan owners got a lender to give them purchase money on the false promise that the borrower would pay them back. The only difference between these people who might go to jail and delinquent borrowers is that the borrowers signed some papers and made promises of repayment that they did not keep. At least the squatters were open about their theft.
Chris Duncan is accused of finding properties that were in foreclosure and vacant. In September 2010, prosecutors allege, the Duncans drafted a fraudulent lease of 10 Hidden Pass – a foreclosed and vacant property in Newport Coast – and then broke in and illegally moved in.
It takes nerve and style to squat in a Newport Coast house. They probably could have gotten away with it in Riverside County. BTW, 10 Hidden Pass is a perfect example of shadow inventory.
According to the District Attorney's Office, the couple claimed to be renters of the property and had utilities turned on in their names to give the appearance of legitimate tenancy.

In October, when an appraiser went to the property as part of the process of short sale, the Duncans changed the locks and kept the appraiser from entering the home, prosecutors said. The couple is accused of telling the appraiser that they were legal renters and that the owner should contact the Duncans directly.

According to the District Attorney's Office, the owner then contacted the Newport Beach Police Department, which investigated the claim and arrested the Duncans.

The Duncans are each being held in lieu of $25,000 bail. An arraignment date is pending.

If convicted, the couple faces up to three years in state prison.
Is it harsh to call out the people living in homes they aren't paying for? Are these poor, downtrodden homeowners who are struggling to meet their obligations deserving of my compassion? Were these squatters duped into taking hundreds of thousands of dollars in mortgage equity withdrawal?
I say no. These people made a promise to either pay back the loan or give back the house. I have no problem with them not paying back the loan. They are exercising a contractual right if they strategically default. There are legitimate family hardships that justify defaulting on the mortgage. However, after people default, they need to get out of the house. They need to stop squatting and make room for a family that can afford the house. The squatting is far more irritating than the mortgage default.
Family home of 22 years lost to pre-foreclosure borrowing
IRVINE, Calif. — The Spendthrift family of Irvine Village University Park lost their family home. A house they owned since 1989 when they bought the property for $232,100.
The Spendthrifts enjoyed twenty-two years of the ups and downs of the housing market. They bought in the middle of the second irrational price rally to hit California real estate. The floated on the froth of equity vapor the held the Irvine market up from 1990-1997. They had learned by the late 1990s how to serial refinance to raid their home equity whenever they needed it.
Apparently they needed it quite regularly.
On 4/14/1989 they paid $228,500. Their mortgage information is not known, but it was likely an 80% loan with 20% down, $182,800 and $45,700 respectively.
On 5/14/1998 they refinanced with a $169,500 first mortgage.
On 7/15/1998 they obtained a stand-alone second for $45,200, and the Ponzi scheme began.
On 11/30/1999 they obtained two stand-alone second mortgages for $36,570 and $25,500.
On 10/30/2000 they obtained another subordinate mortgage for $46,000.
On 8/15/2001 they refinanced the first mortgage for $256,000.
On 9/7/2001 they opened a HELOC for 64,000.
These refinancings go on and on and on….
On 6/10/2003 they refinanced with a $322,700 first mortgage.
On 12/22/2003 they obtained a $100,000 HELOC.
On 9/18/2004 they opened a $150,000 HELOC.
On 6/28/2005 they got a $200,000 HELOC.
On 3/8/2006 they refinanced one last time with a $508,000 first mortgage and a $85,000 stand-alone second.
Total property debt is $593,000.
Total mortgage equity withdrawal is $410,200.
They stopped paying in mid-2009, so they have been squatting for about 18 months so far.
Somewhere along the way, do you think those borrowers realized they were Ponzis? Did their blind faith in contiinued house price appreciation make their borrowing appropriate? Do you think they will feel any guilt about taking all that money? Or does the pain of losing their house wipe their conscience clean?
During the Great Housing Bubble, when prices more than doubled in about 5 years, the Spendthrifts went back to the housing ATM over and over to satisfy their growing level of entitlement.
Then prices went down, their payments came due, and nobody would extend them another loan to make those payments. Their personal Ponzi scheme collapsed. It's over. They lose the house.
Twenty-two years after buying the property, these loan owners are going to leave penniless, their credit in tatters, and their faith in California real estate appreciation being put to the test. They will not own again for a while, nor will they get the free money ownership entails. It must suck for them to live within their means after not having to for so long. Are you tearing up for them?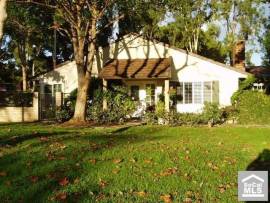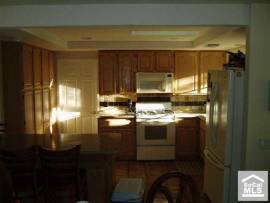 Irvine Home Address … 5322 PLUM TREE Irvine, CA 92612
Resale Home Price … $490,000
Home Purchase Price … $228,500
Home Purchase Date …. 4/14/1989
Net Gain (Loss) ………. $232,100
Percent Change ………. 101.6%
Annual Appreciation … 3.5%
Cost of Ownership
————————————————-
$490,000 ………. Asking Price
$17,150 ………. 3.5% Down FHA Financing
5.07% …………… Mortgage Interest Rate
$472,850 ………. 30-Year Mortgage
$102,269 ………. Income Requirement
$2,559 ………. Monthly Mortgage Payment
$425 ………. Property Tax
$0 ………. Special Taxes and Levies (Mello Roos)
$82 ………. Homeowners Insurance
$209 ………. Homeowners Association Fees
============================================
$3,274 ………. Monthly Cash Outlays
-$424 ………. Tax Savings (% of Interest and Property Tax)
-$561 ………. Equity Hidden in Payment
$34 ………. Lost Income to Down Payment (net of taxes)
$61 ………. Maintenance and Replacement Reserves
============================================
$2,384 ………. Monthly Cost of Ownership
Cash Acquisition Demands
——————————————————————————
$4,900 ………. Furnishing and Move In @1%
$4,900 ………. Closing Costs @1%
$4,729 ………… Interest Points @1% of Loan
$17,150 ………. Down Payment
============================================
$31,679 ………. Total Cash Costs
$36,500 ………… Emergency Cash Reserves
============================================
$68,179 ………. Total Savings Needed
Property Details for 5322 PLUM TREE Irvine, CA 92612
——————————————————————————
Beds: : 3
Baths: : 2
Sq. Ft.: : 1372
Lot Size: : 1,500 Sq. Ft.
Property Type:: Residential, Single Family
Style:: One Level, Ranch
Year Built: : 1974
Community: : University Park
MLS#: : S599118
Source: : CARETS
Status: : Pending
——————————————————————————
Upgraded University Park Home With Remodeled Kitchen, Recessed Lights, French Doors, Skylights And Much More. Bright And Open Floor Plan Featuring Large Living Room With Fireplace, Sunny Kitchen With A Bay Window, Two Large Private Patios. Tract Is Like No Other With Huge Parks, Lots Of Trees, Private Driveways, Assoc Maintained Front Lawns And Landscaping, Pools/spas/clubhouse.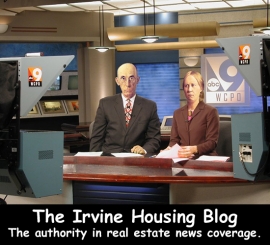 I hope you have enjoyed this week, and thank you for reading the Irvine Housing Blog: astutely observing the Irvine home market and combating California Kool-Aid since 2006.
Have a great weekend,
Irvine Renter