A review of American Gothic themed cartoons by Irvine Renter.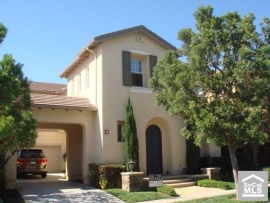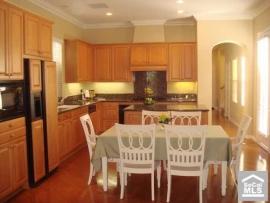 Irvine Home Address … 27 OROVILLE Irvine, CA 92602
Resale Home Price …… $839,000
Bye, bye Miss American Pie

Drove my Chevy to the levee but the levee was dry

And them good old boys were drinking whiskey and rye

Singing this'll be the day that I die

This'll be the day that I die

Oh, and there we were all in one place

A generation lost in space

With no time left to start again

Don McLean — American Pie
My interest with American Gothic, a classic of American art, began when it was first proposed as the cover to The Great Housing Bubble. I liked the use of American Gothic because it has become a symbol of Mr. and Mrs. America. The work was painted in the Great Depression, which is part of the reference of the book title, but with some modernization we see how today's American family is deeply underwater on their mortgage — a mortgage that was their reservior of unlimited spending money. Parody's of American Gothic are fairly common, and I have assembled many pieces of parody art and added my own words to bring out the American Ponzi.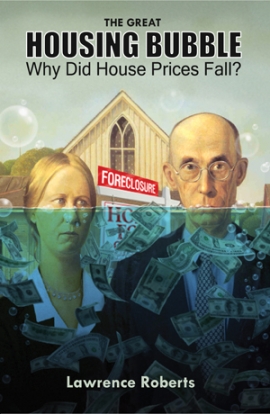 There are early housing bubble cartoons with Mr. and Mrs. America. And my own attempts to capture Mr. and Mrs. Ponzi.
Mr. and Mrs. America got caught up in an easy money lifestyle fueled by cheap debt.
Mr. and Mrs. America are facing low property values and mortgage payments much higher than staying in a rental.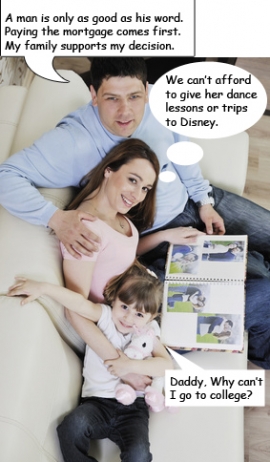 Once they quit paying, they got to stay rent-free in their houses for a very long time.
Our society was changed forever.
What were we to do about the low house prices.
People want houses because they want to get rich owning them.
Nobody wanted to be left out.
Free money brings entitlement. People get because they deserve, not because they earn.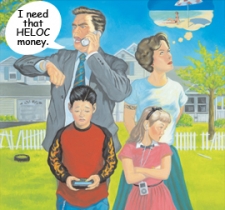 Many people found their poor decisions landed them in a difficult predicament.
And now I leave you with American Ponzi: Redefining a cultural icon.
If you bought a property in early 2008, do you have any reason to believe your house is worth more today?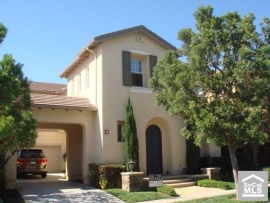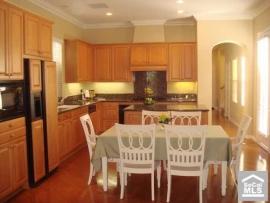 Irvine Home Address … 27 OROVILLE Irvine, CA 92602
Resale Home Price … $839,000
Home Purchase Price … $807,000
Home Purchase Date …. 5/29/2008
Net Gain (Loss) ………. $(18,340)
Percent Change ………. -2.3%
Annual Appreciation … 1.5%
Cost of Ownership
————————————————-
$839,000 ………. Asking Price
$167,800 ………. 20% Down Conventional
5.07% …………… Mortgage Interest Rate
$671,200 ………. 30-Year Mortgage
$175,110 ………. Income Requirement
$3,632 ………. Monthly Mortgage Payment
$727 ………. Property Tax
$267 ………. Special Taxes and Levies (Mello Roos)
$140 ………. Homeowners Insurance
$145 ………. Homeowners Association Fees
============================================
$4,911 ………. Monthly Cash Outlays
-$891 ………. Tax Savings (% of Interest and Property Tax)
-$796 ………. Equity Hidden in Payment
$333 ………. Lost Income to Down Payment (net of taxes)
$105 ………. Maintenance and Replacement Reserves
============================================
$3,661 ………. Monthly Cost of Ownership
Cash Acquisition Demands
——————————————————————————
$8,390 ………. Furnishing and Move In @1%
$8,390 ………. Closing Costs @1%
$6,712 ………… Interest Points @1% of Loan
$167,800 ………. Down Payment
============================================
$191,292 ………. Total Cash Costs
$56,100 ………… Emergency Cash Reserves
============================================
$247,392 ………. Total Savings Needed
Property Details for 27 OROVILLE Irvine, CA 92602
——————————————————————————
Beds: 3
Baths: 2 full 1 part baths
Home size: 2,333 sq ft
($360 / sq ft)
Lot Size: 5,131 sq ft
Year Built: 2002
Days on Market: 98
Listing Updated: 40476
MLS Number: S632323
Property Type: Single Family, Residential
Community: Northpark
Tract: Mnd2
——————————————————————————
Exceptional 3 Bedrooms, 2.5 Baths home plus tech center. Located in the heart of resort-style community of Northpark on a cul-de-sac & interior tract location. Highlighted features: Oversized backyard with custom Outdoor fireplace, BBQ island, and Patio cover. Professionally Landscaped with citrus trees, roses, bougainvillea, cypress trees and Custom Hardscape. Elegant Maple Hardwood floors, Chef's Gourmet Kitchen features double ovens, built-in refrigerator, five burner cooktop, Granite kitchen counters and Large Center island. Maple raised panel Cabinets, Eat-in kitchen, Family room with hearth, Karastan designer carpet, Designer paint colors, Plantation shutters, Crown moulding, Arched doorways and Architectural windows throughout bringing in lots of natural light. 10' Ceilings make a dramatic Formal living and Dining room. Master Suite with walk-in closets, & French doors leading to balcony. Porte Cochere motor court driveway and two-car garage for extra parking. Excellent schools!