Attorneys have mapped out the longest route from default to vacating the property. Many delinquent borrowers are following this path.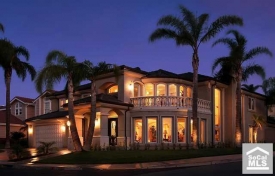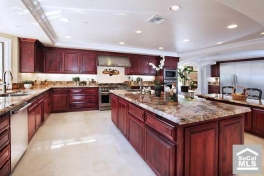 Irvine Home Address … 2 SUNPEAK Irvine, CA 92603
Resale Home Price …… $3,075,000
Tailored suits, chauffered cars

Fine hotels and big cigars

Up for grabs, up for a price

Where the red hot girls keep on dancing through the night

The claim is on you

The sights are on me

So what do you do

That's guaranteed

Hey little girl, you want it all

The furs, the diamonds, the painting on the wall

Come on, come on, love me for the money

Come on, come on, listen to the money talk

AC/DC — Money Talks
A popular method gaming the system for maximum benefit is (1) to quit paying the mortgage, (2) exhaust every procedural remedy made available, and (3) squat in a house for as long as possible. I can see the appeal of no house payment, and I don't know that I wouldn't be gaming the system if I were in those circumstances, but there is doomsday feeling of foreboding and certainty of unpleasant outcome that would make such living untenable for me. It's one thing to rent and feel less rooted as a function of your mobility, but it is horrifying to know your accommodations are temporary and you will be forced to leave at some random time with short notice.
People do decide to stay on enlist the help of specialists, often attorneys, to help them game the system to maximum advantage. From an actual letter written from an attorney to a trustee regarding a property in Las Vegas, Nevada:
Our law firm has been retained by Squatting Debtor to rescind the foreclosure of the property at I8 Your Neighborhood, Anywhere, US.
The names and addresses have been omitted, but the remainder is verbatim text.
As you know, one of the purposes of the required statement in the notice of default is to afford the debtor an opportunity to cure the default and obtain reinstatement of the obligation within three months after the notice of default was recorded as provided in §107.087 of the Nevada Revised Statutes. The subsections of this statute require the listing of a physical address of the property NRS § 107.087 (1)(b)(1). If there is no physical address and the Notices are not property posted and mailed to that address, then the foreclosure is void for lack of due process. Here the homeowner had no notice that his own home was being foreclosed and there is no physical address listed on the recorded Notice of Default, filed April 29, 2009.
April 29th, 2009? This letter is concerning a foreclosure sale in December 2010. If the owner was three months delinquent on his mortgage in April 2009, he hadn't made a payment that year. He hadn't made a mortgage paying since late 2008, perhaps earlier if the bank danced for a while before issuing the notice of default.
Are we to believe that a guy who has not made a mortgage payment in two years is surprised by a foreclosure? This squatter was somehow unaware of his predicament? Has this attorney managed to find an error in the process so egregious that this squatting-former-owner should continue to stay in the property with no payments indefinitely?
In the state of Nevada, the beneficiary or the trustee must comply with certain statutory requirements prior to exercising the power of sale under the deed of trust. According to NRS 107.080 (2)(c)., the power of sale must not be exercised until the beneficiary, the successor in interest of the beneficiary or the trustee first executes and causes to be recorded in the office of the recorder of the county wherein the trust property, or some part thereof, is situated a notice of the breach and of the election to sell or cause to be sold the property to satisfy the obligation.

Due to the error in the Notice of Default, we expect NDSC to rescind the foreclosure sale of this property.
A missing address on a sheet of paper at the recorders office? Really? This guy gets a free house for that? If someone does get a house that way, the cost of serving documents and processing paperwork for routine real estate transactions will go up as every step is double and triple checked for accuracy and completeness.
We understand a third party bought at the auction.
Yes, which means the sale has happened, and there isn't a prayer of getting the house back for the occupants. Foreclosure is the end of the line. It's the river card in a long game of payment poker. Any motions or maneuvers need to be completed before the sale. Bankruptcy attorneys are noted for attending foreclosure auctions with last-minute documents to stop that day's sale. Once the sale happens, it's over. The house is sold, and any old claims to title are wiped clean.
However, if NDSC is not successful in obtaining a rescission of the sale with the cooperation of the 3rd party, then a quiet title action will be in order and we will sue for wrongful foreclosure and wrongful eviction—if it comes to that.
We will be seeking compensatory damages and attorney fees in the action. It is in your best interests to settle this matter by paying the 3rd Party purchaser at the auction the amount of his bid (as provided in your agreement) and rescind the sale.

Time is of the Essence as my client is currently being threatened with forced eviction. If we must bring a claim, it will be brought within the short statutorily allowed period and your expenses will increase exponentially as our reasonable attorney fees are $350 hourly plus $100 hourly for rushed work If our clients are actually evicted,
Threatening with loss of money. If they tie up this property with some spurious quiet title action, it is the attorneys and debtors who should be prepared to pay the expenses of the victorious defendant. Fighting foreclosure is a good way to give the last few dollars you have to an attorney and gain nothing. This will do nothing to slow the wheels of justice through the eviction process.
this would be very bad news in the presses: Homeowner Evicted While Making Trial Payments under HAMP and Trustee Thumbs Nose at Nevada's Foreclosure Statute's Requirements.
Those would be great headlines on the IHB! Does someone, somewhere fear headlines like those so much that they would give this family a free house?
Again, it is in your best interests to rectify this immediately!
Remember, this letter went to the trustee for the sale, not the new owner. So put yourself in the Trustee's shoes and ask yourself what you would do next.
First, you ask yourself if Mr. Badass attorney would go through with his threat to bring quiet title action on the property. The client is a squatter, so they don't have the resources to pay the attorney's bills. Therefore, if Mr. Badass wants to get paid, he must win the case and get awarded his fees by the judge. This will cost Mr. Badass about $25,000 in attorney time to take on a hopeless case with limited prospects for fee recovery.
If I'm the trustee, I don't think a quiet title suit is forthcoming.
Perhaps there is an emotional release in letters like this one. The hopeless debtor facing eviction from what used to be their house needs to feel like someone is protecting them and looking out for them. This emotionally charged letter has the bravado of a knight riding to the rescue of this family in distress. Its all theater, of course, because the guy has no chance to prevail. The debtor bought a badass attorney to cover his back as the he slinks away in shame and squirms into a rental.
The debtor is paying his last dollars to an attorney for emotional support. Is that less expensive than a therapist?
Has it really gone up in value more than 50% over the last 3.5 years?
Today's featured property was purchased for $1,800,000 on 6/15/2007. The owner used a $1,000,000 first mortgage and a $800,000 down payment. No HELOC abuse today, just delusion on a grand scale.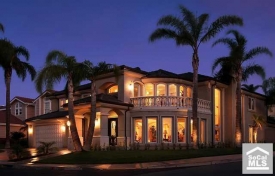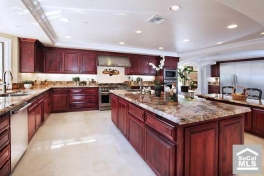 Irvine Home Address … 2 SUNPEAK Irvine, CA 92603
Resale Home Price … $3,075,000
Home Purchase Price … $1,800,000
Home Purchase Date …. 6/15/2007
Net Gain (Loss) ………. $1,090,500
Percent Change ………. 60.6%
Annual Appreciation … 15.0%
Cost of Ownership
————————————————-
$3,075,000 ………. Asking Price
$615,000 ………. 20% Down Conventional
5.07% …………… Mortgage Interest Rate
$2,460,000 ………. 30-Year Mortgage
$641,793 ………. Income Requirement
$13,311 ………. Monthly Mortgage Payment
$2665 ………. Property Tax
$0 ………. Special Taxes and Levies (Mello Roos)
$513 ………. Homeowners Insurance
$237 ………. Homeowners Association Fees
============================================
$16,726 ………. Monthly Cash Outlays
-$1929 ………. Tax Savings (% of Interest and Property Tax)
-$2918 ………. Equity Hidden in Payment
$1220 ………. Lost Income to Down Payment (net of taxes)
$384 ………. Maintenance and Replacement Reserves
============================================
$13,483 ………. Monthly Cost of Ownership
Cash Acquisition Demands
——————————————————————————
$30,750 ………. Furnishing and Move In @1%
$30,750 ………. Closing Costs @1%
$24,600 ………… Interest Points @1% of Loan
$615,000 ………. Down Payment
============================================
$701,100 ………. Total Cash Costs
$206,600 ………… Emergency Cash Reserves
============================================
$907,700 ………. Total Savings Needed
Property Details for 2 SUNPEAK Irvine, CA 92603
——————————————————————————
Beds: 5
Baths: 3 full 1 part baths
Home size: 6,029 sq ft
($510 / sq ft)
Lot Size: 11,267 sq ft
Year Built: 2010
Days on Market: 82
Listing Updated: 40513
MLS Number: S634114
Property Type: Single Family, Residential
Community: Turtle Rock
Tract: Ch
——————————————————————————
Rare opportunity to buy the LOWEST COST PER FOOT custom home w/No Mello Roos! Elegant BRAND NEW CUSTOM home at the pinnacle in Turtle Rock w/ mesmerizing city lights views. Designed by the renowned architect John Montierth specializing in design for the hospitality industry all over the world, it offers spaces with balance and harmony, inviting you to relax in rooms of grand scale with unexpected intimacy. Magnificent curb appeal w/view enhancing, precast stone wrapped windows. Impressive interior columns & arches. Pella clad doors and windows w/internal blinds. 5 sets of French doors. Thermador Professional SS appliances incl. 2 30' refrigerators AND 2 30' freezers! Imported Italian 18' x 18' marble flooring and full slab granite counters in kitchen and baths. Includes a loft/study area, sun/game room and upstairs office/hobby room. Nothing has been overlooked. Truly a one of a kind in an exclusive neighborhood of just 27 custom homes. It's stunning and 10 minutes close to it all!
Designed by the renowned architect John Montierth specializing in design for the hospitality industry all over the world? Do I want my custom home designed by a restaurant designer?
the LOWEST COST PER FOOT custom home w/No Mello Roos! It's a bargain, right?