Anyone here have a Data Quick subscription that you wouldn't mind sharing with me? 🙂 Until then, I'll have to rely on what I can find from MLS. I've gone through and performed counts of the number of closed sales in Irvine (SFR, condo, and total) for each month since September 1998.
A few notes about the data. The data is from the MLS Alliance database which aggregates listings from the 8 various MLS systems in Southern California. Because of the multiple MLS systems (go figure!), sometimes properties are entered in more than one MLS system and it appears twice in MLS Alliance. But this doesn't happen too often with listings in Irvine. Also, for the most part, these numbers do not contain new home sales since builders in Irvine do not usually put their homes into MLS.
Yes, I know these charts are fugly as hell. Does anyone have any tips on making better charts?
I've also made the raw data available in case anyone is interested:Irvine Sales Trends.xls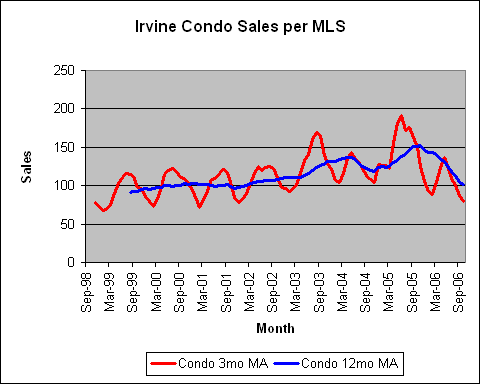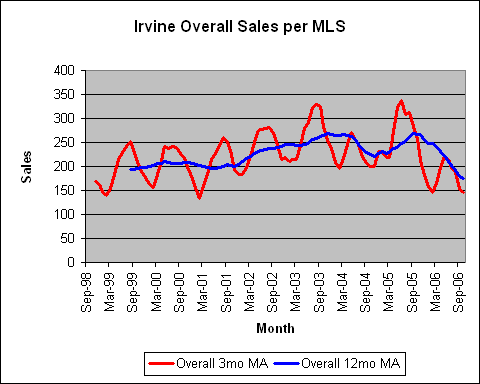 I went ahead and used moving averages to smooth out the monthly changes. The actual monthly data is in the XLS file.