University Park House of Light and Glass
4256 Sandburg Way $769,000
This large single family home on Sandburg Way is tucked into a quiet spot in the University Park community. From the large parking area in front, all the way to the back where there is a good sized patio and yard, there are some welcome surprises in this end unit.
Significant Numbers: New to the market, this two level, four bedroom, 2.5 bath single family home is 2,700 sq. ft. on a 3,680 sq. ft. lot. at $/287 sq.ft. HOA dues are $185 a month. The home was built in 1968 and there is no Mello Roos tax.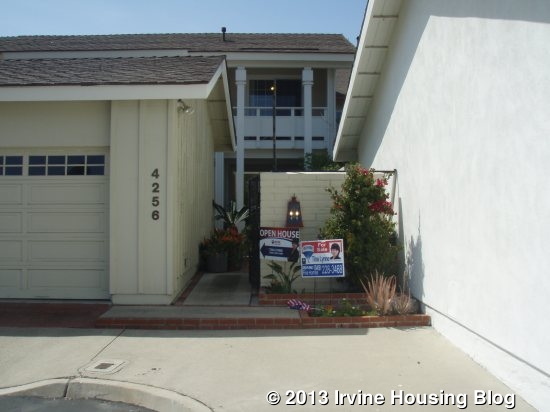 Close-Up: The home seems to have two personalities, one for entertaining and one for the family. A third appeal might be for someone who loves to grow things. This two story glassed home is filled with light, atriums and plants.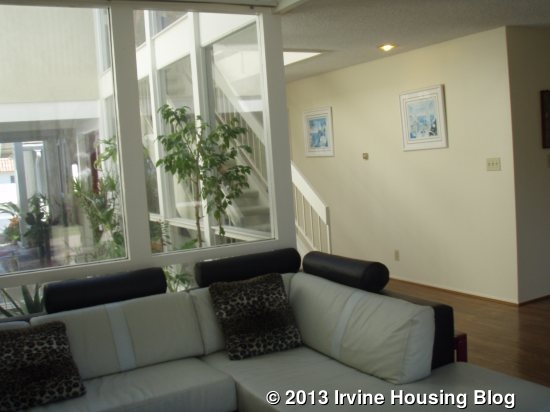 Nicely divided with a glassed atrium to the right and a large space for kitchen, breakfast nook and family room to the left, the high ceilings, abundant light and laminate wood floors give the home a smooth relaxed presence.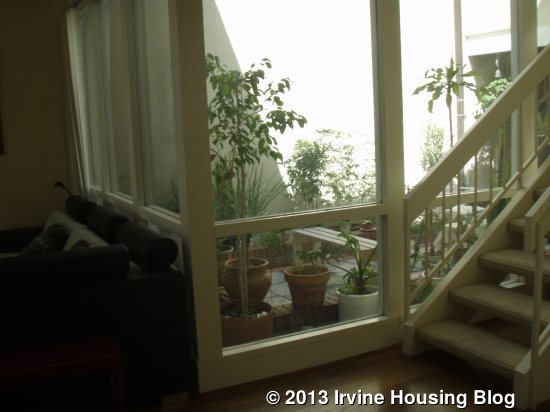 A bank of bookcases and cabinets house games and collector pieces in the family room, with the eating area and gallery kitchen rounding out a comfortable family retreat. The kitchen has recessed lighting, built-ins, and a convection oven.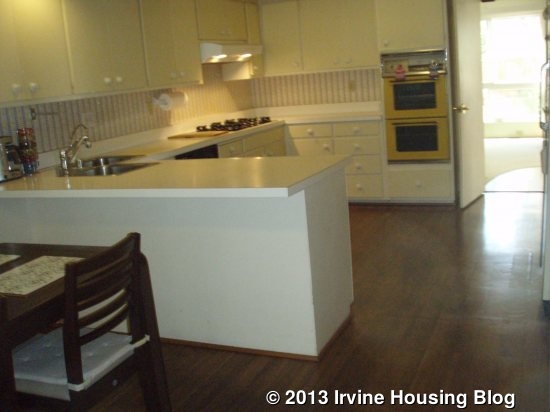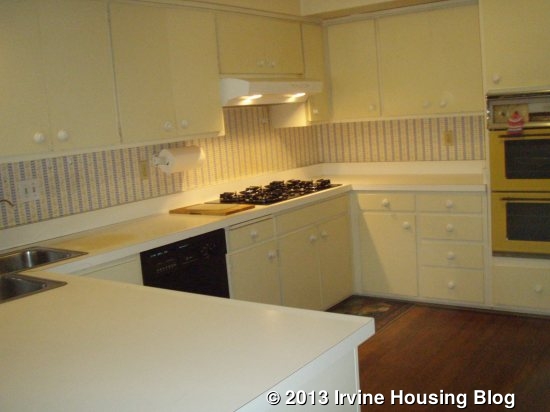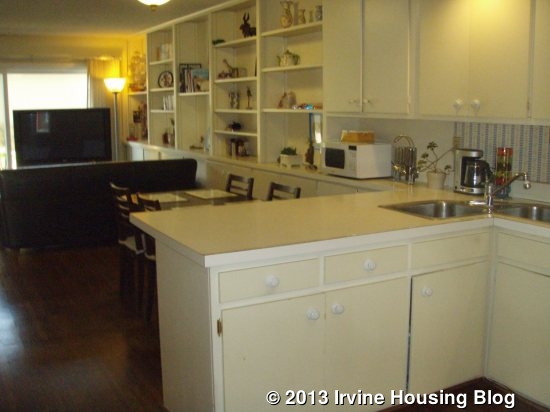 The living room with wood burning fireplace sits between the atrium and the patio, with a formal dining room on the left. Perfect for evening parties, with candles in the atrium, a barbecue on the patio and a buffet in the dining room. The home has new double paned windows and sliding doors and custom window coverings. In a few areas cabinet repainting could be done.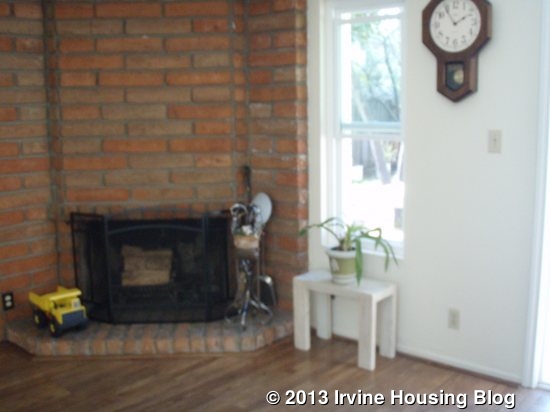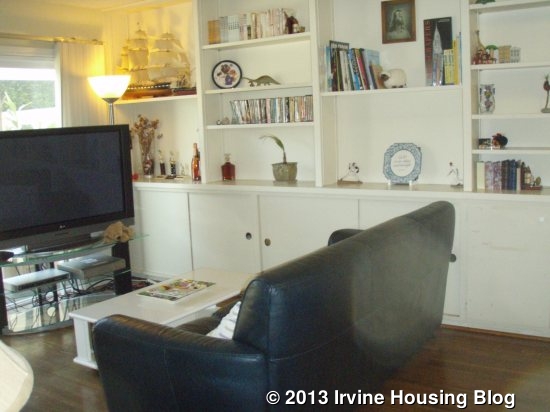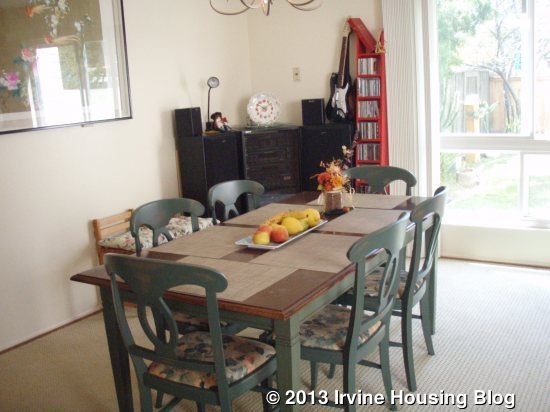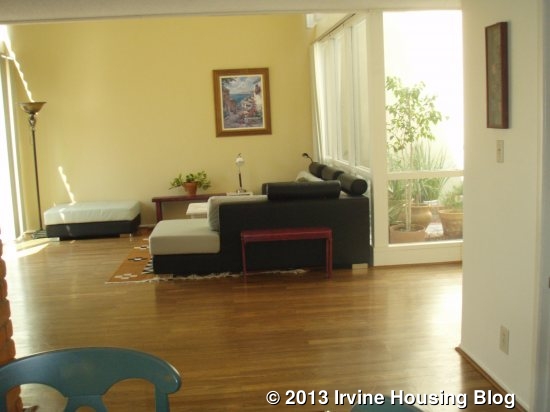 The four bedrooms are upstairs with storage cabinets running the length of the upstairs balcony. The master suite with fireplace and bath is good sized. There are three more bedrooms and an indoor laundry room.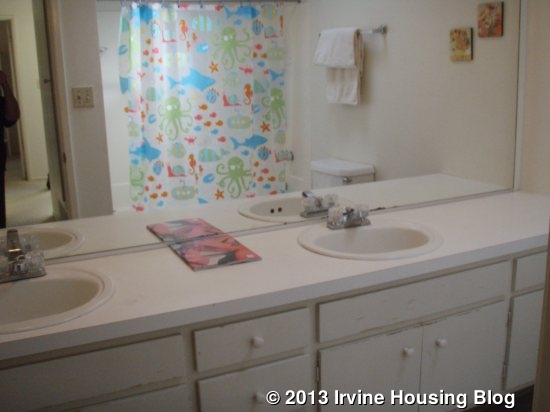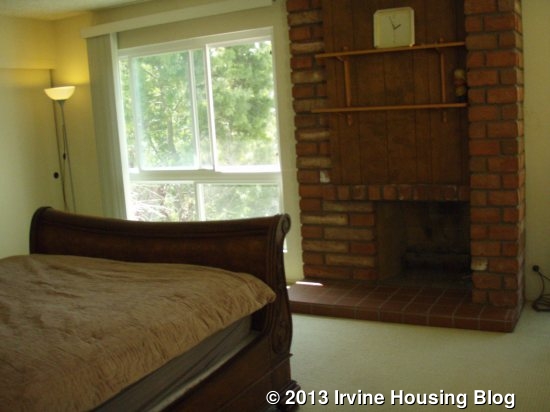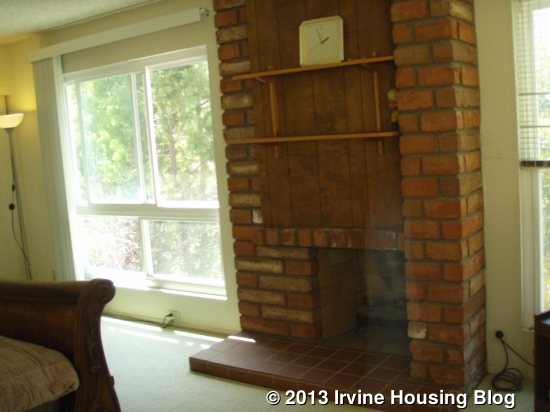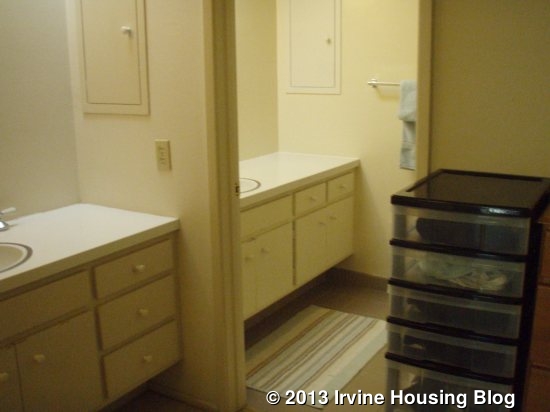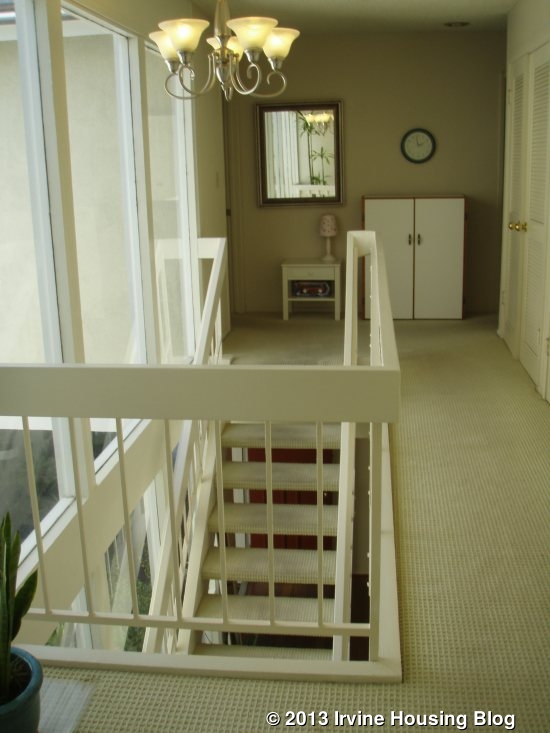 Specifics for this two level home:
Bedrooms, 4
Baths, 2.5
Double Garage
Association park, community pool
Attached 2+ common walls
4 parking spaces
2 carport spaces
Irvine Unified School District
What is important here? The established University Park community offers top flight schools, a close in well connected location, and a regional park close by. Evaluating the price versus the assets of ample square footage, a workable floor plan, appealing design, and 4 bedrooms, and 2.5 baths, makes this an interesting option in the market.
Who will move in? A family with teens who need a comfortable family living area, top schools, enough bedrooms, backyard space, and ample parking out front will see the possibilities here. Someone else choosing the University Park location might welcome the space and design options as they develop the greenhouse appeal of the home and make good use of its entertaining potential.
Nearby recent listings: 4432 Sandburg Way, $820,000; 16 Yellowwood Way, $768,000.
Recent sales: 17 Foxglove, $715,000; 42 Gillman, $665,000.
Discuss on Talk Irvine: http://www.talkirvine.com/index.php/topic,3682.0.html