Woodbridge Condo in Windsor Estates
7 Firestone #8: $749,900
Turning off West Yale Loop and onto Firestone, I found a single family detached home that raises a few questions and comes with a mix of answers. The home is located in Windsor Estates in the South Lake area of Woodbridge.
Approaching the home from the rear entrance on Firestone, the area is quiet and well maintained. The main door of the home faces out onto busy West Yale Loop and is almost lost from view with the overhanging trees in front, which may absorb some of the traffic noise.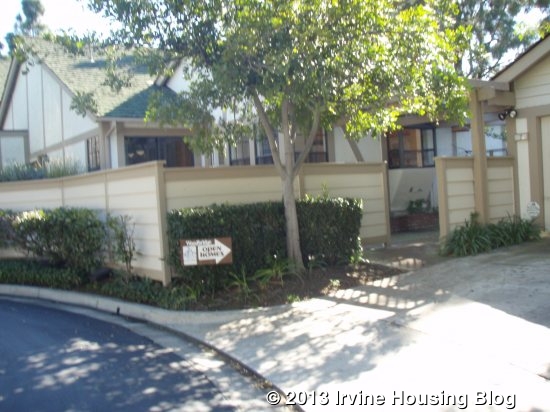 Significant Numbers: This single story 3 bedroom 2.5 bath condo was built in 1983 and has 1860 sq. ft. with a $/sq.ft at $403. It has been on the market about 60 days. HOA dues are $427.
CloseUp: As I roamed through this good sized, light, airy home I was mentally filling in the vacant spaces with furnishings and activities.
Some strategic staging might really bring the home's assets to life, starting with the two sided fireplace with custom mantel that sits between the living room and family room. The fireplace uses both gas and wood.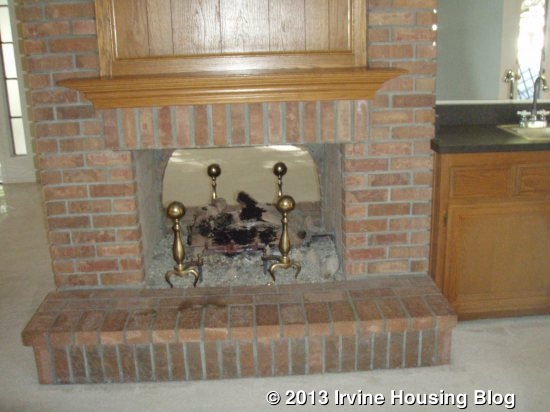 The family room also has a vaulted ceiling and wet bar. Ceramic tile floors, partial carpet, and French doors accent the areas. There is a nice flow through the home and a good separation of space between bedrooms and the formal dining room, living room, and family room areas.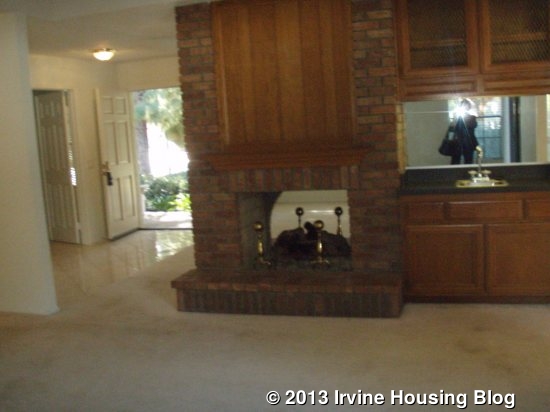 There is access from the garage to the kitchen, an inside laundry room and a sliding glass door to the patio. The wrap around brick lined patio has planter boxes and lattice cover, and could easily be a family retreat and party spot.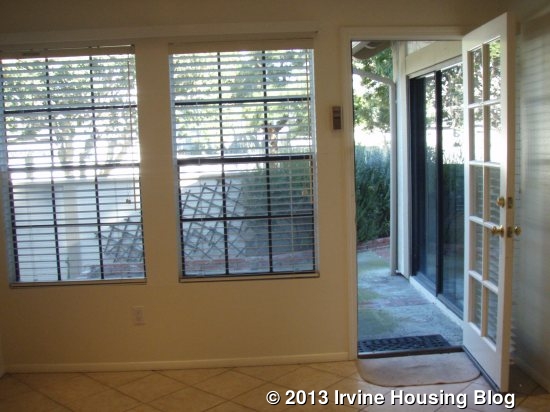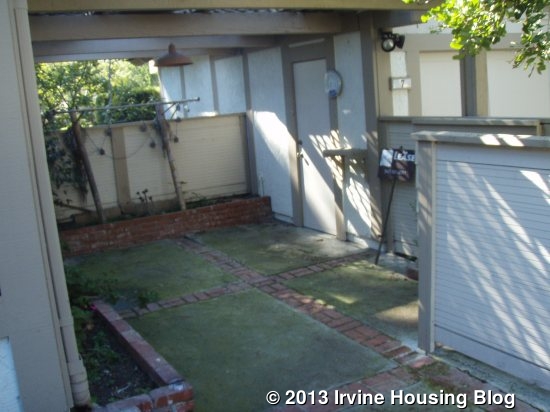 The remodeled kitchen has recessed lighting, maple cabinets, custom tile backsplash, corian counters, greenhouse window and breakfast area.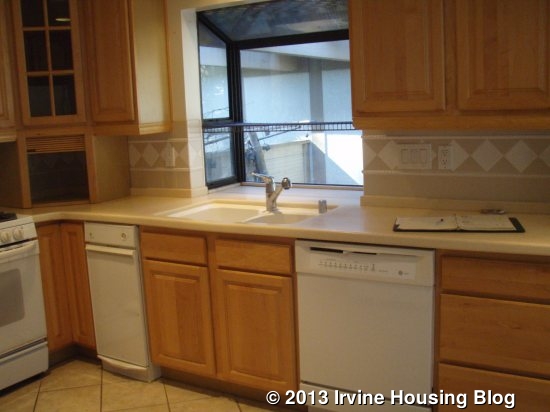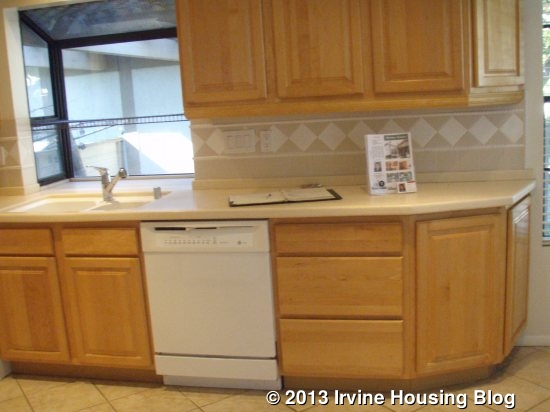 The 3 bedrooms include a master suite with walk in closet and large bath with separate shower and tub. There are 2 full baths and one half.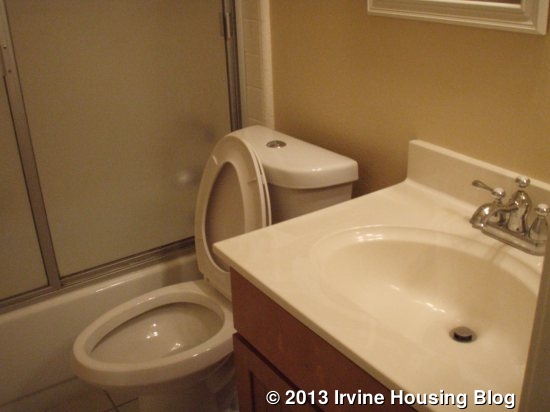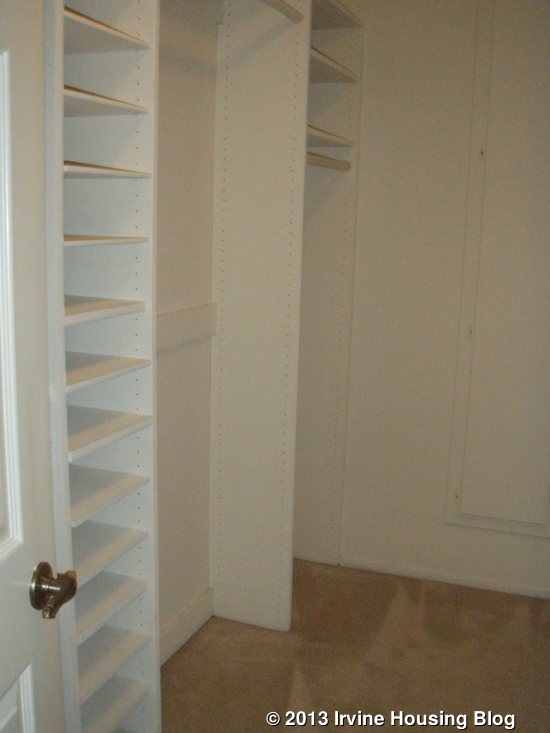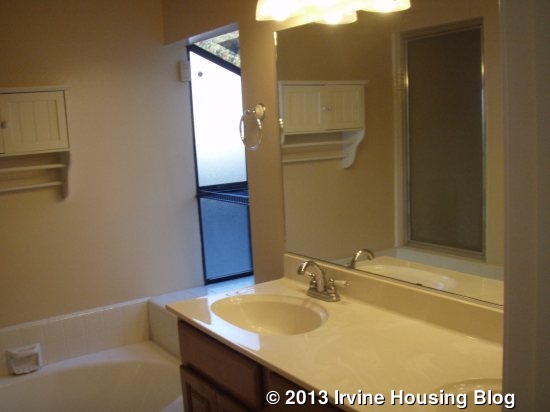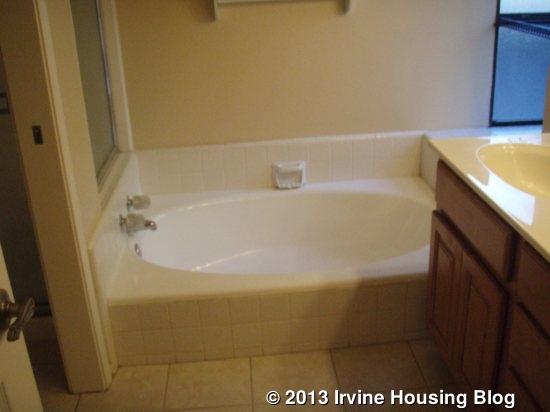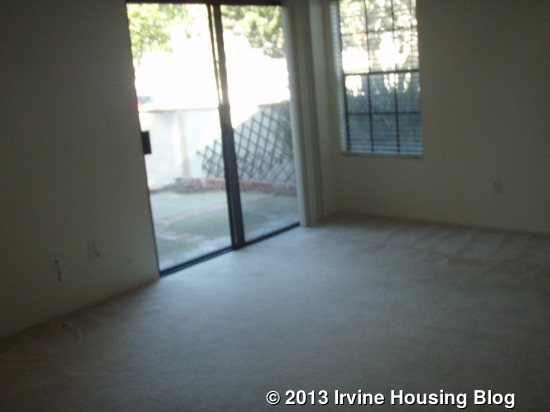 Specifics:
Bedrooms, 3
Baths, 2 full, 1 half
Detached, no common walls
Double Detached Garage
Two parking spaces
Forced air heating, central air.
Association pool and spa
What will be considered here? All of the draw of Woodbridge with its top schools and outstanding recreational facilities, paired with a roomy single level detached home, will be considered. The location fronting onto West Yale Loop will also figure into the discussion, along with the price and some of the special details within.
Who will move in? An active family looking for the Woodbridge location might choose this home. Others looking for a single level detached home with enough space to entertain and room for overnight guests or senior members might see the possibilities here.
Recent listings: 3 Willowgrove, $648,000; 128 West Yale Loop, $668,000.
Recent sales: 49 Rushingwind, $725,000; 59 Coral Lk., $760,000.
Discuss on Talk Irvine: http://www.talkirvine.com/index.php/topic,3643.0.html