Petite Package in Westpark
1 La Ronda $575,000
An inviting grassy lawn with small trees nicely frames this single family home at 1 La Ronda in Westpark. Then when you step inside, the story has a new twist. This time it is all about space, as this home makes the most of 1,085 square feet.
Significant Numbers: This single family home in Westpark is a single level home with 1,085 sq. ft. on a 3,320 square foot lot. Built in 1995, the home has been on the market 9 days. HOA dues are $150. The $/sq. ft. is $530.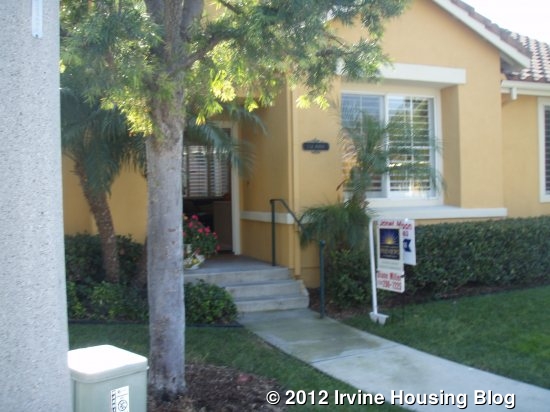 Close Up: Effectively using an open floor plan with lots of light, this three bedroom, 2 bath single family home manages to handle everything without seeming crowded or close.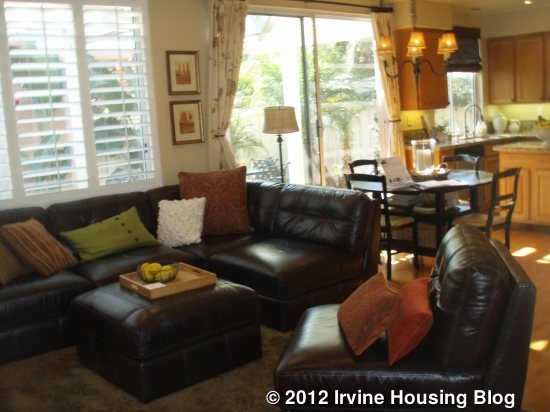 Choosing furnishings to fit and using a custom entertainment center with fireplace in the living room works to make the home feel functional and comfortable.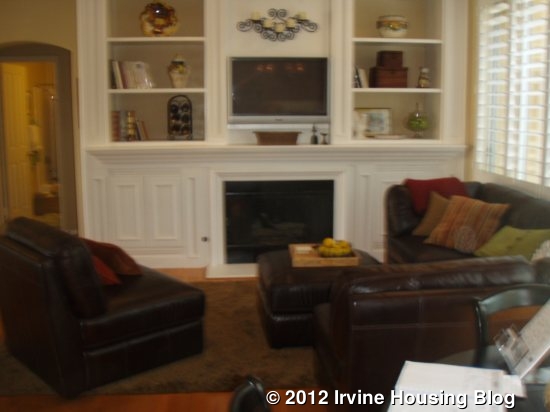 It is easy to see a young family going through their day here, moving through the living room, dining area, kitchen and patio. From breakfast on through dinner, with a movie later, this home could make it all work.
New to the market, and nicely remodeled, the home has ceramic tile and gleaming hardwood floors with crown molding, and granite countertops and newer stainless appliances in the kitchen.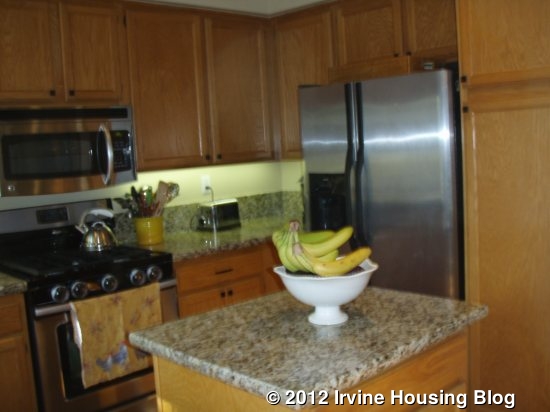 The patio is a private enclosed area that could be a play spot for younger children with activities easily supervised from the kitchen.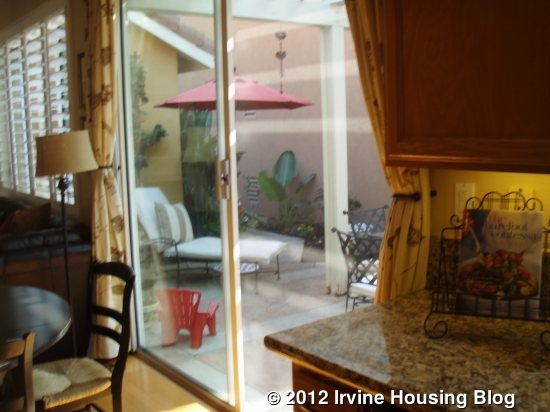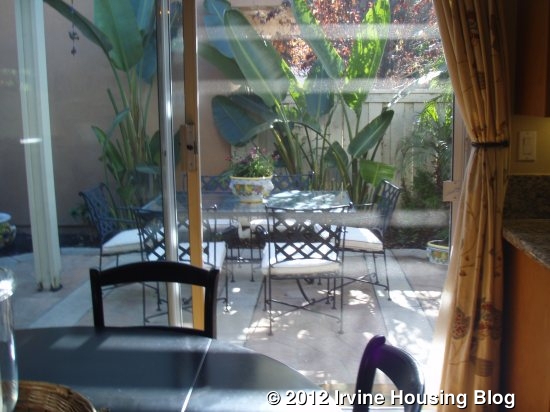 There is the master and bath, plus two additional bedrooms, with one being used as an office.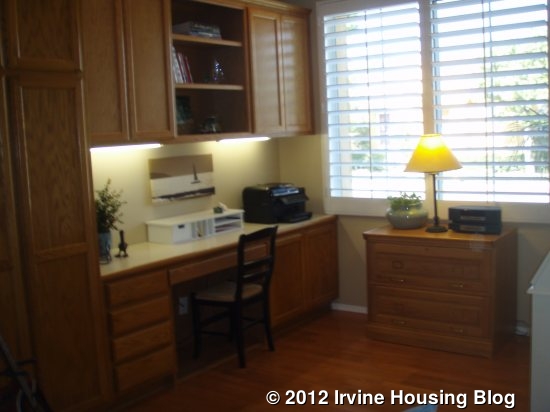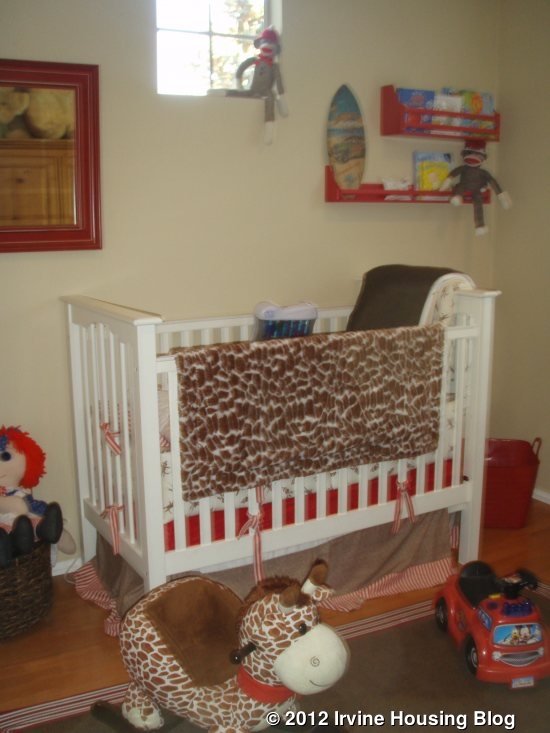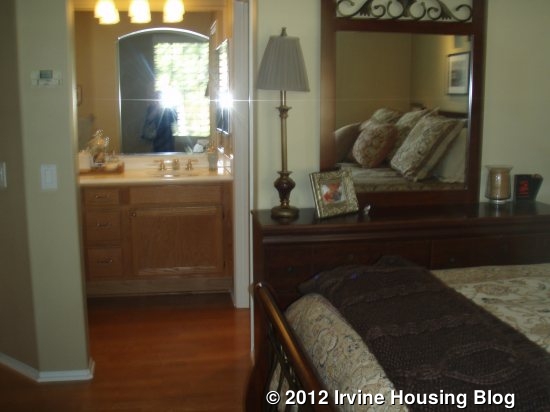 Specifics:
Beds. 3
Baths, 2
Sq. ft., 1,085
Lot size, 3,320 sq. ft.
Type, Single Family
Year Built, 1995
Double Garage
Detached/No common walls
Forced Air Heating and Air Conditioning
Community: Westpark
Irvine Unified School System
Association: Barbecue, Sport Court, Tennis Courts
What will be considered here? The compact size of the house and lot will be factors to consider along with the price and a good location in Westpark. Convenience, great schools and an appealing park system will weigh in as positives. A young family looking to buy a first home in Irvine might find this to be a good choice.
Who will be the next residents of 1 La Ronda? A young family seeking good schools and nearby parks might be quick to settle in here. The compact space would be workable for a couple or a small family. This home might also appeal to a more mature couple seeking a single level home with space for guests.
Recent sales: 25 La Ronda sold for $500,000; 10 Marsala sold for $450,500.
Recent listings: 17 Woodrush is listed for $550,000; 25 Laconia is listed for $675,000.
Discuss at Talk Irvine: http://www.talkirvine.com/index.php/topic,3291.0.html