A Winning Viewpoint: 10 Windflower, $1,350,000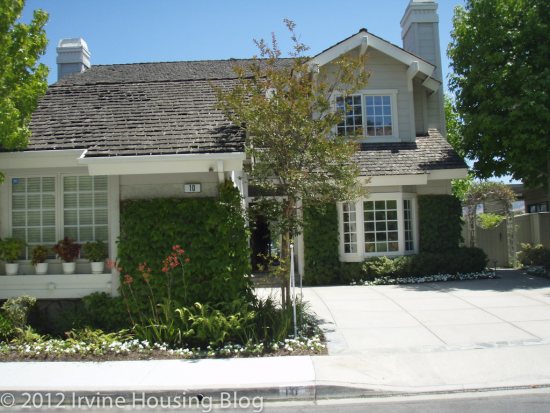 In my last two Open House Reviews, I visited million dollar Turtle Rock properties and I wondered how a third property might compare. I found an intriguing answer at 10 Windflower.
Last week I saw the possibilities of 11 Bethany with a 90% remodel and quality upgrades. The week before I saw the potential in 18762 Via San Marco with a 10,000 sq. foot lot and multi bay window views of a private green hillside.
Now, as I walked up to 10 Windflower, I was looking for a competing viewpoint.
The house has a substantial presence from the street. Inside a bright inviting living room with a custom fireplace is on the right and a formal dining room is off to the left. Continuing through the home, a large kitchen with a butler area is on the left. There's a breakfast nook in the center and a large family room on the right.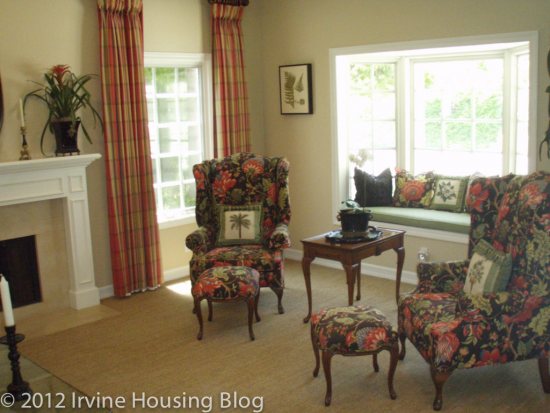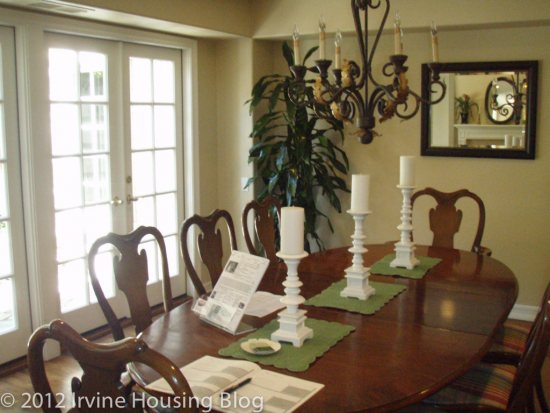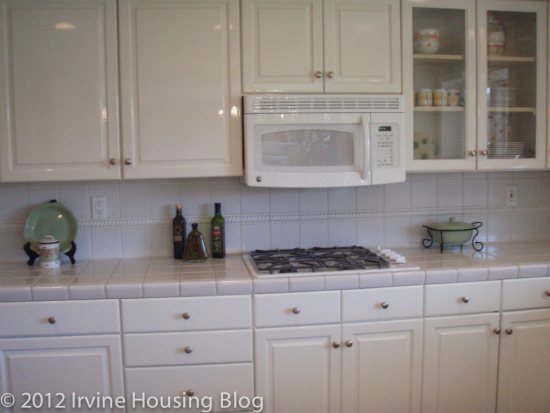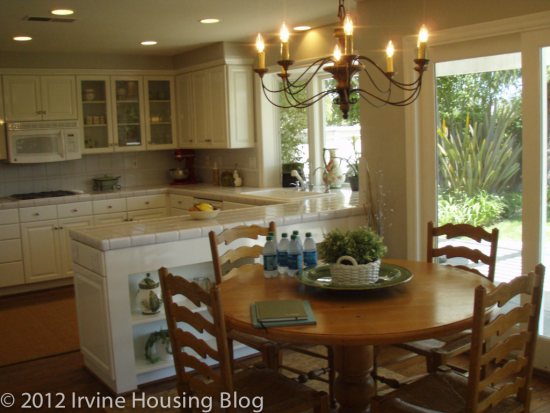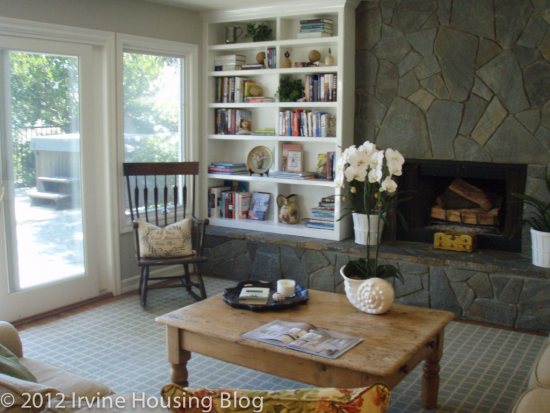 But when you reach the back of the house you really begin to appreciate what this home offers. Positioned on one of the highest points in Turtle Rock, one view after another blends into a panorama overlooking Shady Canyon, Bommer Canyon and Turtle Ridge. Morning light over coffee, afternoon breaks, glowing sunsets, and evenings skies are all part of the package here. A fire pit and Jacuzzi complete the backyard refuge.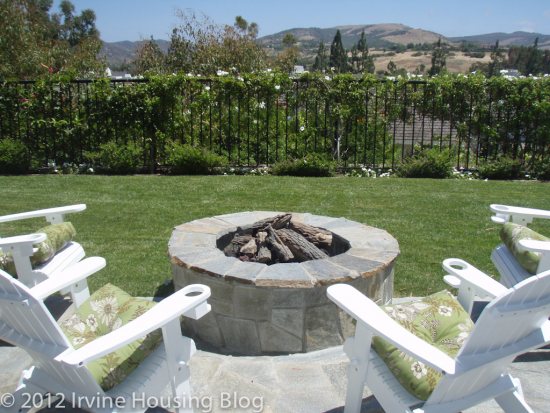 The floor plan and the overall finish of the house have a clear, direct feel, but the view confirms the property's appeal. For the right buyer this is perfect solitude or really great entertaining, made to order.
Oak flooring, new sisal like carpet, strategic skylights, the butler service area off the dining room, a good sized computer area near the kitchen, and three custom fireplaces round out the house's appeal.
A custom staircase leads to four bedrooms and 2 baths upstairs. All are well done, but the master bedroom is a stand out. That same view so nicely framed downstairs has been reframed in the master bedroom with a sitting area, dual walk in closets, French doors, fireplace and master bath.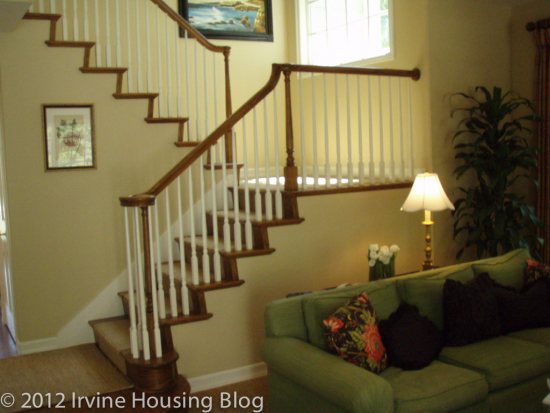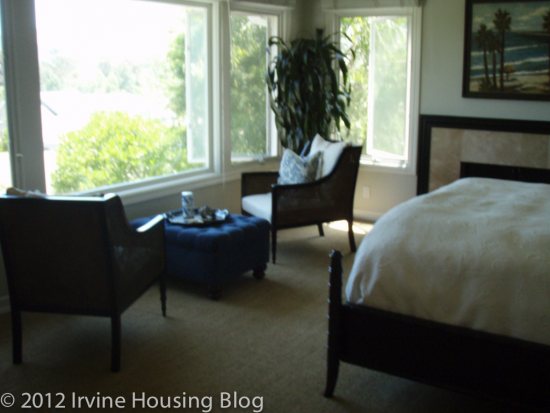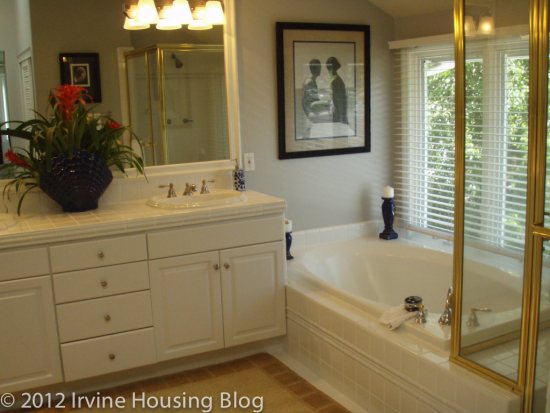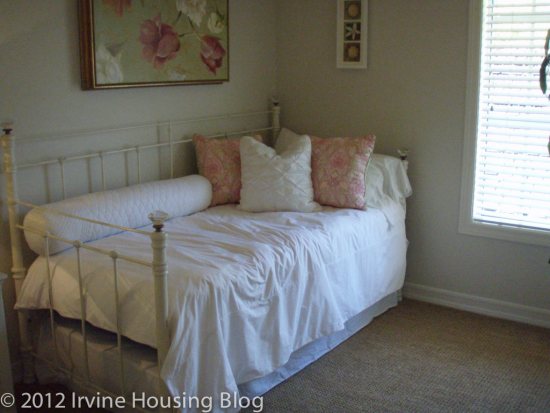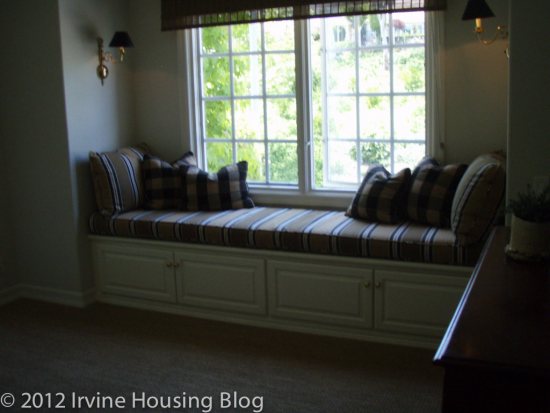 According to the agent, there was a fire at this property in 1993 which resulted in the new custom four bedroom, 3.5 bath floor plan and complete rebuild in just under 3,000 square feet. Now the home is new to the market and is being sold with or without furnishings.
Specifics for this Two Level Traditional:
Bedrooms(s): 4
Bathroom(s): 3.5
Square Ft: 2,956
$/Sq. Ft: $457
Lot Size: 5,046
Property Type: Single Family Home
Year Built: 1978. Complete rebuild: 1993
HOA Dues: $99 month
Central Air
Two Car Garage
Price Per SqFt: $437
Irvine School System
No Mello Roos Tax
Who will opt for this property? A family who enjoys backyard space and entertaining will be attracted to the prime hilltop location with its panoramic view. A couple who frequently entertains and often has overnight guests might choose this home. Other families will be attracted to the very functional floor plan, and outstanding Turtle Rock schools and parks.
Considerations and Comparisons: All bedrooms are upstairs, which might be a problem for buyers with older family members. Some buyers might be looking for more kitchen upgrades and additional patio accessories for entertaining. In comparisons with the other two properties, the wood floors in 11 Bethany excel and the multiple bay windows and French doors score at 18762 Via San Marco. But in the final vote, I would choose 10 Windflower with its sublime hilltop views. That, of course, is a very subjective choice. As individual buyers pencil out the costs of assets versus final price, they will have to decide what it costs and what really counts for them. Nearby, 14 Elderberry is pending at $1,050,000 with 3 bedrooms and 2.5 baths and canyon views. And 24 Southern Wood is listed at $1,198,000 with 4 bedrooms and 3 baths and canyon views.
Discuss below or on Talk Irvine.