A private park and a personalized home in University Park:
34 Redwood Tree Lane, Irvine
$659,000; Sale Pending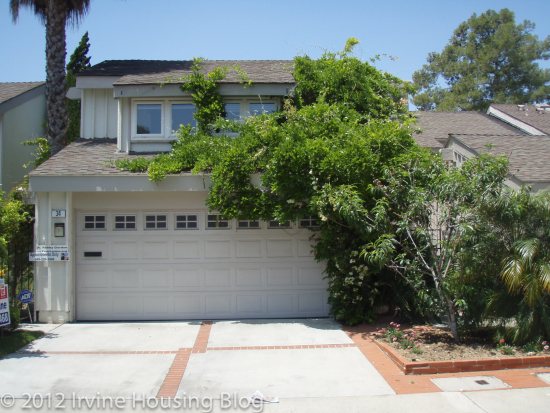 The minute I entered the Redwood Tree Lane cul de sac to see this property, I felt the difference. Beyond the cul de sac there is a glimpse of the private park that sits in the middle of the University Park community.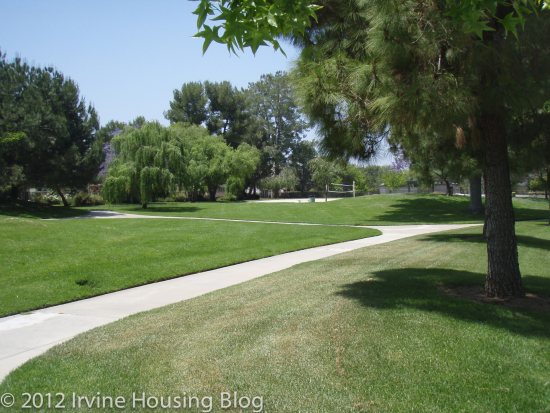 Just a few steps from their homes, private green fields roll through the neighborhood, completely free of urban traffic. I walked up the short sidewalk to the park to find kids playing in the sand, people walking their dogs, more playgrounds to the left, and a volleyball court and recreation center to the right. As a parent, a park like this has to be a reassuring plus, and perhaps the best selling point.
After scouting the park and entering this home, I found that this home is worthy of its location. The 26 year resident (who is an artist) has spent time, effort and an estimated $150,000 to develop this home, creating a base of operations for family, friends and colleagues. And as it turned out that was a winning combination. Two days after this open house there was a pending sale listed for the property.
Throughout the home the mood is dramatic, but the effect is casual and elegant. Art, plants, custom paint and lighting and marble and tile define each area and complement the open floor plan and cathedral ceilings.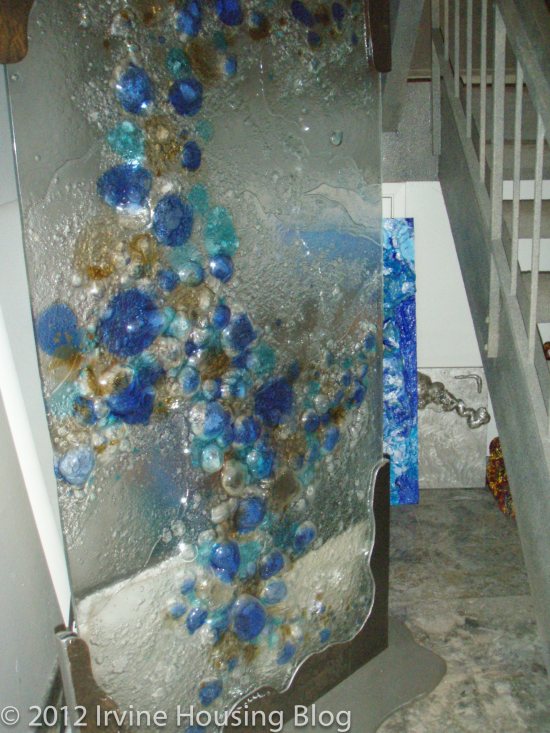 The elegant dining room, equally sleek kitchen, plant filled patio, and art studded living room all flow together. Then upstairs, a huge working studio is a work place and meeting spot with room to improvise. It could also become two rooms.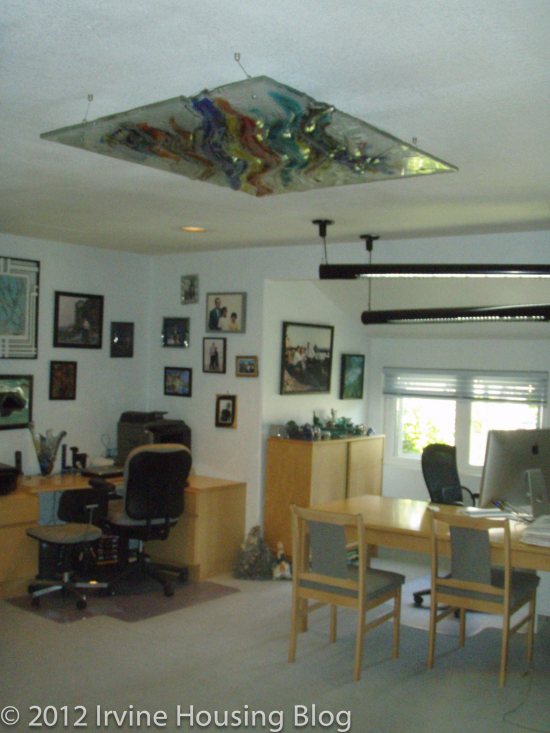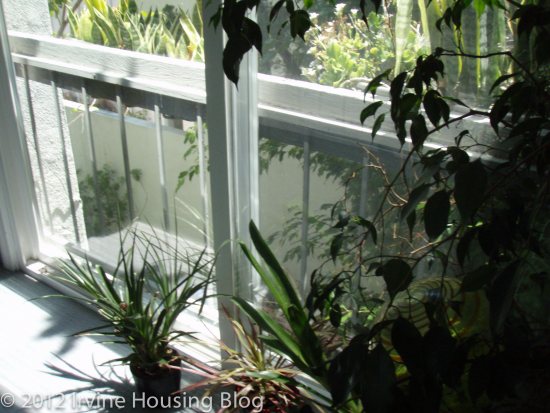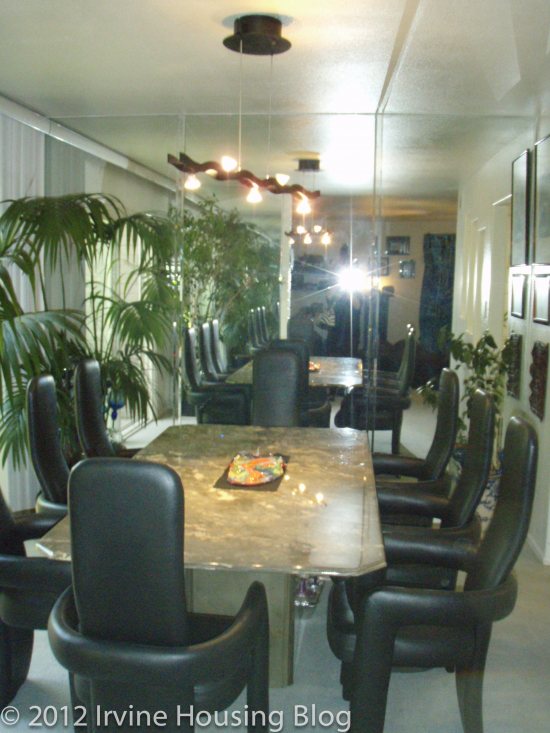 Built in 1969 this park view property has been upgraded with Italian cabinetry and granite counters in the kitchen. There's a built in grill, double oven and microwave. All wiring has been hidden behind the counters. Marble floors have a continuous pattern and custom interior paint with updated rounded edges has been used throughout. All windows are double paned and there is a garden window. A subtle textured treatment has also been used on the staircase handrail. The master suite has a cathedral ceiling and European imported dual grey glass closets.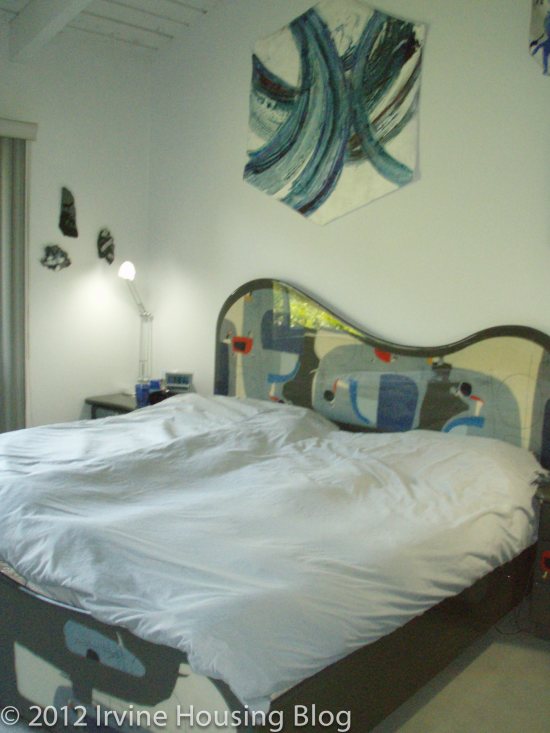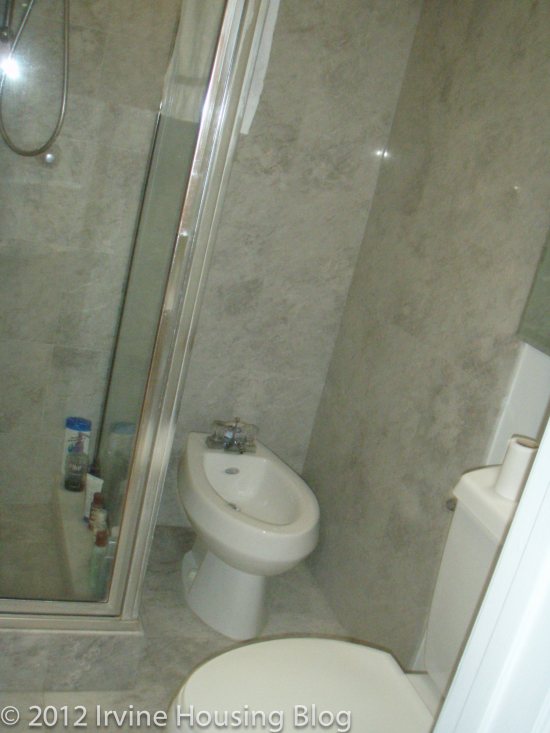 Specifics on this Two-Level Modern:
• Four bedroom
• 2.5 baths
• 2200 sq. ft.
• $/ sq.ft: $300
• HOA dues: $227
• TV: Cable
• Roof: Spanish Clay Tile
• Cooling: Central Air
• Garage two cars
• Two reserved parking spaces
• Lot size: 3000 sq. ft.
• No Mello Roos
• Award winning Irvine schools
Limitations: This property sold quickly and appears fairly trouble free. But some buyers might be looking for a floor plan with a downstairs bedroom for older family members or guests. Or they might want a bit more outdoor space. The plant filled patio off of the living room with the park just steps away makes the outdoor space quite palatable.
What makes this property irresistible? Families with young, active children will welcome the interior park with no traffic as a safe, family centered resource. Professionals who work in or near Irvine will also choose this house with its open flow, and inviting layout. Individuals who need a great space like the one upstairs for a home office, studio, or group meetings will gravitate to this home.
Added notes and comparisons: This property went on the market nine days ago and two days after Sunday's open house it was a 'sale pending.' If this property and the University Park system intrigues you, you might check other listings in this area. An example is 12 Redwood Tree Lane listed at $549,000 with three bedrooms, one and three quarter baths, and 1560 square feet. This home has many of the other property's features, on a slightly smaller scale.
Discuss below or on Talk Irvine.