Previously, I took a look at the condition of the real estate market in Irvine's most expensive housing market, Shady Canyon. That was the highs; today it's the lows. In other words, today I will write about one of Irvine's most inexpensive housing markets, Orangetree.
Orangetree is in the 92618 ZIP code. This contains the Oak Creek, Stonegate, and Portola Springs neighborhoods as well as the planned Great Park neighborhoods. Therefore, the price of homes in this ZIP code varies greatly. Orangetree is the most affordable neighborhood in this ZIP as well as in much of Irvine. In spite of being one of Irvine's most affordable communities, Irvine's most recent housing element grades the condition of housing in this area with an A. The housing element concludes that this may be due to the existence of the homeowner's association, which has fees range from approximately $200 to $350. Orangetree is located near Irvine Valley College, Irvine Spectrum, the Irvine Metro train station, and Oak Creek Golf Course as well as the Orange County Great Park.
According to Redin, 6 locations in Orange Tree currently have homes on the market. This is in addition to numerous sales that are pending. Orange Tree homes range in size from about 500 square feet to about 1200 square feet. The small number of square feet is a big contributor to the relatively small price. As the chart below shows, most Orange Tree homes are condos.
The median list price of Orange Tree homes is $216,000 or $252 per square foot. Redfin stats show that 5 homes sold in January 2012. The median selling price for these 5 homes was $205,000 or $249 per square foot. This median selling price per square foot is down 4.2% from the previous month and down 13.5% from the previous year.
An Orange Tree home listed near the median price per square is at 405 Tangelo. This 1983 condo has 2 beds and 1.75 baths with 1,051 square feet. It's listed for $258,000 or $245 per square foot. The HOA fees are $298 and $19 per month.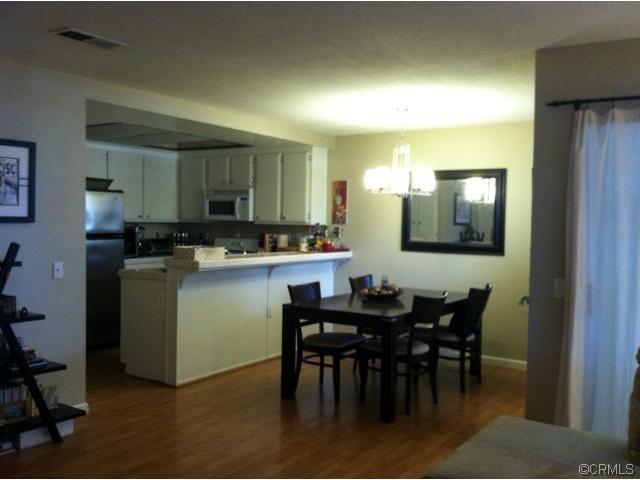 The highest priced home in this market (excluding sales pending) is at 22 Tangerine. It's a 2 bed and 1.75 bath single-family home with 1,202 square feet and an attached garage. The list price is $359,305 or $299 per square foot. The HOA fee is $186 per month. Redfin stats also show that this home was listed for $425,000 in September 2011. After this date, the list price went on a roller coaster ride with the price being lowered and raised various times until it was listed at the current price of $359,305. According to Zestimate, the value for this home has decreased by $12,000 during the last 30 days. The current Zestimate of this home is $346,100.
The Redin listing in Orangetree with the least expensive price tag (excluding sales pending) is 42 Orange Blossom. It's a 1 bed and 1 bath condo with 717 square feet and a carport. The list price is $161,500 or $225 per square foot. The HOA fees are $280 and $20. This home sold for $201,000 on May 29, 2003, and according to Zestimate, the value of 42 Orange Tree has increase by $2,000 in the last 30 days. The current Zestimate is $168,900.
Now we've had a tour of the highs and low in Irvine real estate. Maybe next time I'll write about the in-betweens. We'll see.
Discuss below or at Talk Irvine.