Laurie Goodman from Amherst Securities Group believes over 10 million more borrowers will go delinquent if the government doesn't take radical action.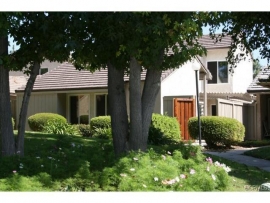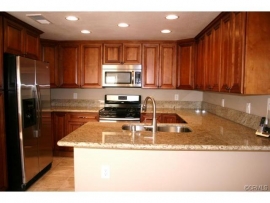 Irvine Home Address … 4 TANGERINE Irvine, CA 92618
Resale Home Price …… $575,000
I apologize,

for the cruel things that I did,

But I don't regret,

one single word I said,

Just walk away

make it easy on yourself,

Just walk away

please release me from this hell,

Five Finger Death Punch — Walk Away
Millions more borrowers are going to default. Most of these defaults will be a direct result of the excessive debts they cannot handle. Some of these will be truly strategic, but most will be a stress-induced strategic default. The borrower probably could continue to struggle and make onerous payments, but they no longer see a point, so they will default. Are those strategic? Lenders would probably say so, but how much distress are borrowers supposed to endure?
However you want to classify these defaults, they are coming. Until that debt is cleared out, the housing market will struggle, and so will our economy.
by JON PRIOR — Tuesday, September 20th, 2011, 10:39 am
Roughly 10.4 million mortgages, or one in five outstanding home loans in the U.S., will likely default if Congress refuses to implement new policy changes to prevent and sell more foreclosures, according to analyst Laurie Goodman from Amherst Securities Group.

At the end of the second quarter, more than 2.7 million long-delinquent loans, others in foreclosure and REO properties sat in the shadow inventory, more than double what it was in the first quarter of 2010 (Click to expand the chart below). With the market averaging roughly 90,000 loan liquidations per month, it would take 32 months, nearly three years, to move through the overhang.

And that number is contingent on no other loans going into default.
Mainstream media reports on the months of shadow inventory miss this fact. The shadow inventory problem is not behind us. Borrowers are going delinquent in large numbers.
It is better than it was before, but it is still bad. We are still adding loans to shadow inventory at a high rate, mostly due to strategic default. People know they can squat for a couple of years, so fewer are willing to struggle with their large underwater mortgages.
"Many analysts looking at the housing problem mistakenly assume it is limited to loans that are currently non-performing (or 60-plus days past due). Such borrowers have a high probability of eventually losing their homes. However, the problem also includes loans with a compromised pay history; these are re-defaulting at a rapid rate," Goodman told a Senate subcommittee Tuesday.
Cure rates are abysmal, and they will continue to be. People can't afford the debt, and restructuring a super-sized debt to make it payment affordable does not solve the problem. That merely leaves debtors underwater and trapped in their homes.
Under a reasonable estimate, which is calculated with more conservative market conditions than what is currently being experienced, Goodman found nearly 2 million re-performing mortgages would default again and another 3.6 million already troubled loans to default as well.

The rest of the 10.4 million estimate is made of always-performing loans at various stages of negative equity. Of the 2.5 million always-performing mortgages with loan-to-value ratios above 120%, nearly half will default. Even 5% of the always-performing mortgages that have some equity left will default, as well, Goodman said.
Most of those defaults will be strategic. Underwater loanowners who are paying more on their mortgage than the cost of a rental are truly throwing their money away. It's ironic that the same crowd who belittles renters as throwing their money away on rent have no problem with throwing twice as much money away on loan interest. Pretty stupid, really, particularly when they are obtaining no equity.
In August, the Obama administration asked the housing industry for ideas on how to more efficiently sell or unload this overhang, and the Senate heard testimony from various housing players Tuesday.
There are people that still deny shadow inventory is a problem. If it weren't why is the Obama administration seeking answers on how to deal with it?
Each, including Goodman, said the government should target private investors.
Yes, they should.
Robert Nielsen, chairman of the National Association of Homebuilders, said government programs should be revamped to assist small and local businesses in rehabbing and unloading these properties.

Nielsen said Fannie, Freddie and the FHA should avoid bulk sales to large investors that have no stake in the neighborhoods in which these properties are located.

"Local and small businesses that have a stake in the future of the affected communities should be the driving force behind the disposition of the REO inventory. This will result in the creation of jobs and the stabilization of neighborhoods," Nielsen said.
Bulk sales will be a bad idea. These funds will merely act as middlemen selling off individual homes to small investors and owner occupants. The profits made by bulk buyers is money the government could have acquired for itself if it merely continues with its current disposition efforts.
NAHB also urged Congress to extend the current conforming loan limits for Fannie Mae, Freddie Mac and the FHA, which are due to be lowered on Oct. 1.
Homebuilders want to sell homes to their FHA and GSE buyers at higher price points. Nearly half of their sales come from the FHA, and if those buyers can't obtain financing, the homebuilders cannot sell homes.
Stan Humphries, chief economist for Zillow, said the rental market is currently booming and would be able to handle a mass conversion of foreclosures into rentals by investors, but the government, he said, would be wrong in upsetting this dynamic.

"Investors smell a distinct opportunity in this situation: The chance to buy an asset cheaply and rent it out dearly. In fact, close to one-third of the purchases of existing homes this year have gone to all-cash buyers, the bulk of whom are real estate investors," Humphries said. "Any plan that may upset this balance – such as Fannie and Freddie getting into the rental market and creating competition – will have a chilling effect on private investment in the one segment of the housing market that is performing well."
Obviously, I agree with his assessment — and not just because I want to buy rentals. If the government starts renting instead of selling, this merely delays the necessary market clearing. These rentals would eventually need to be converted back to for-sale product unless Uncle Sam wants to become a permanent landlord on millions of single-family homes. When these properties are returned to the market, it will put renewed pressure on pricing and extend the housing crash.
How long do we want to prolong the pain? Are we looking to see if we can duplicate what happened in Japan?
But with a Congress currently gridlocked on nearly every issue, none of the panelists so clearly described the looming housing problem and the consequences of continued inaction like Goodman.

"To solve the housing crisis you must create 4.1 million to 6.2 million units of housing demand over the next six years," she said.

Write to Jon Prior.

Follow him on Twitter @JonAPrior
So how do you create that much housing demand? Job creation would certainly help. Does anyone think the US will create that many jobs over the next six years? I doubt it.
That only leaves one viable alternative. Let house prices crash until cashflow investors absorb them. The surest way to create housing demand is to lower prices enough to attract cashflow investors. Many markets are already at those price levels, and unless the government does something really stupid — like renting properties out instead of selling them — the low resale prices relative to rents will prompt buying by cashflow investors. If the government starts renting these properties out, it will depress rents and thereby reduce the demand for properties from investors. If investors stop demanding these properties, the supply will take much, much longer to clear.
Owner occupants are not the answer. There are not enough wage earners with good credit to buy all the distressed properties. Cashflow investors must be part of the solution.
10% appreciation since October 2010?
We're going to see many property profiles like this one over the next few years. The owner buys in the bear rally, watches the market crumbe around him, but he still puts it on the market at a price that will give him room to negotiate and pay the commissions.
It won't work.
If this guy is going to sell this property, he is going to lose money. Prices are down year over year, and old Irvine condos are no exception. In fact, from what we have observed here, condo prices are still groping for a bottom.
Anyone think he can get $575,000 for this property?
——————————————————————————————————————————————-
This property is available for sale via the MLS.
Please contact Shevy Akason, #01836707
949.769.1599
sales@idealhomebrokers.com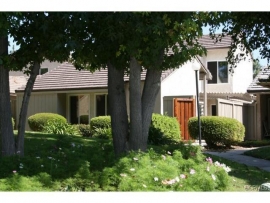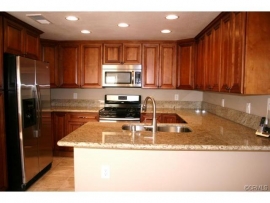 Irvine House Address … 4 TANGERINE Irvine, CA 92618
Resale House Price …… $575,000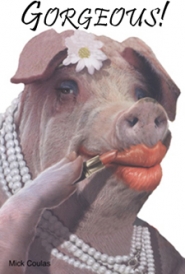 Beds: 3
Baths: 2
Sq. Ft.: 1403
$410/SF
Property Type: Residential, Single Family
Style: Two Level
View: Park/Green Belt
Year Built: 1977
Community: Orangetree
County: Orange
MLS#: I11120523
Status: Active
On Redfin: 5 days
——————————————————————————
This gorgeous garden patio home is located in the highly desirable community of Orangetree in Irvine , just minutes away from John Wayne Airport, Newport Beach, Irvine Spectrum shopping center, Oak Creek Golf Course, Irvine Valley College and Fashion Island. A gorgeous Leaded insert front door opens into well lit living area with impressive vaulted ceilings and beautiful wood laminate floors. The large updated kitchen includes all stainless steal appliances surrounded by custom cherry wood cabinets and recessed lighting. Both kitchen and bathrooms feature attractive and easy to clean granite counter tops with custom cherry wood cabinets.
Three private bedrooms are carpeted in neutral colors. Home includes a fabulous landscaped patio with stamped concrete surrounded by a stunning custom redwood fence and gate. Enjoy the beautiful lush green belt located adjacent to the property for year around serenity. The property is extraordinary well maintained and includes an attached, oversized two car garage for extra storage. This home is located within minutes of Southern California's most desirable destinations and excellent Irvine schools.
——————————————————————————————————————————————-
Proprietary IHB commentary and analysis
Resale Home Price …… $575,000
House Purchase Price … $515,000
House Purchase Date …. 10/14/2010
Net Gain (Loss) ………. $25,500
Percent Change ………. 5.0%
Annual Appreciation … 11.1%
Cost of Home Ownership
————————————————-
$575,000 ………. Asking Price
$115,000 ………. 20% Down Conventional
4.18% …………… Mortgage Interest Rate
$460,000 ………. 30-Year Mortgage
$117,958 ………. Income Requirement
$2,244 ………. Monthly Mortgage Payment
$498 ………. Property Tax (@1.04%)
$0 ………. Special Taxes and Levies (Mello Roos)
$120 ………. Homeowners Insurance (@ 0.25%)
$0 ………. Private Mortgage Insurance
$185 ………. Homeowners Association Fees
============================================
$3,047 ………. Monthly Cash Outlays
-$368 ………. Tax Savings (% of Interest and Property Tax)
-$642 ………. Equity Hidden in Payment (Amortization)
$171 ………. Lost Income to Down Payment (net of taxes)
$92 ………. Maintenance and Replacement Reserves
============================================
$2,301 ………. Monthly Cost of Ownership
Cash Acquisition Demands
——————————————————————————
$5,750 ………. Furnishing and Move In @1%
$5,750 ………. Closing Costs @1%
$4,600 ………… Interest Points @1% of Loan
$115,000 ………. Down Payment
============================================
$131,100 ………. Total Cash Costs
$35,200 ………… Emergency Cash Reserves
============================================
$166,300 ………. Total Savings Needed
——————————————————————————————————————————————————-