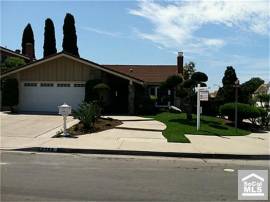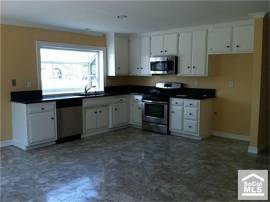 Irvine Home Address … 3922 ALAMO St Irvine, CA 92606
Resale Home Price …… $589,000
Ain't nothin' gonna to break my stride

Nobody's gonna slow me down, oh-no

I got to keep on movin'

Ain't nothin' gonna break my stride

I'm running and I won't touch ground

Oh-no, I got to keep on movin'

Matthew Wilder — Break My Stride
As most of you know, I have been operating a flipping fund buying auction properties in Las Vegas and selling them on the local MLS. The business has had its ups and downs, and I have learned a great deal about Las Vegas and operating in the local business culture.
One of the reasons I selected Las Vegas was due to my own research on the housing bubble. Prices have crashed well below rental parity to price levels where cashflow investors find the returns attractive just as I have described in many posts going all the way back to my first week of writing for the IHB in What is Past is Prologue:
… market prices enter the range of fundamental valuations where they find support. Prices may continue to decline somewhat, perhaps even overshooting the fundamentals due to the foreclosure inventory, but if prices fall low enough, cashflow investors will enter the market in force and create a durable bottom. However appreciation will not return quickly. The market will flatten at the bottom as the Rent Savers and Cashflow Investors absorb the market inventory. The inventory will remain high.
Does that description from March of 2007 sound like what we are seeing in Las Vegas today?
I first wrote about my desire to do something substantial in the Las Vegas market in the May 2010 post How Gaming Interests Could Save the Las Vegas Housing Market, and Why They Should.
I am personally buying property in Las Vegas. I intend to keep buying them as long as I can obtain more loans to do so. My parents have bought a second home in Las Vegas. My father is about to close on his first cashflow property, and I have convinced both of my parents to buy properties until they reach their loan limits. With each one returning an average of $300 per month in positive cashflow after financing, they are thrilled to buy these properties to supplement their retirement income. My family is going "all in" on our bet on Las Vegas. I believe in it that strongly.
Now that I have been operating in Las Vegas for a year, I am in a position to help readers like you take advantage of the investment opportunities I see each day. Last week I showed some of these properties in the post Using rental parity to find bargain properties. We have also recently added a new tab to the IHB titled Cashflow. You can find all the properties available as cashflow rentals through my investment fund.
Four ways to invest in Las Vegas cashflow properties
There are four ways I can help you invest in Las Vegas cashflow properties:
Direct investment at the auction
Referral to local agent
Purchase pre-packaged rental from Apple Blossom Arbitrage LLC
Invest in new fund, Radiant Homes
Depending on how much work you want to put in and how much cash you have, you can select any of the above options. The more work you are willing to do, the greater your returns will be.
Auction investment is the most lucrative. Capitalization rates of 12% or more are quite common. I can refer you to a service to facilitate these sales for a fee, or I can work with you through this service to buy properties for cash directly from the auction site. I have two active investors I am working with in this manner currently, and two who I referred to the service I use. If you have cash and want to select your own properties, perform all necessary renovations and find renters, you will get the best price and make the highest returns. If you have the cash and want me to manage the process, I can do that for a fee.
Another method is to work with a local agent to find your own deals. If you have the time to scour the MLS, make multiple offers, manage your own renovations, and work with the agent or a management company to find renters, you can easily find deals with 10% to 12% capitalization rates. I have two local agents I find reliable I can refer you to. You will have to find your own help to manage the renovations. I keep my own people busy and I need them, so you can't use my project manager or crews.
For those with less time to search for deals — which I suspect is most people — you can buy one of the properties offered by Apple Blossom Arbitrage LLC detailed on the Cashflow tab. Currently, none of these properties are rented, but I am seeking renters for all of them to eliminate that concern and give greater certainty to the cashflow. I can recommend local insurance companies and property managers whom I have interviewed. It's a pre-packaged deal, and although they may not be the best deal on the Las Vegas MLS, the returns are generally between 8% and 10% all-cash and 15% to 30% for financed purchases, and many of the headaches and uncertainties are removed.
For those who don't want to deal with any of the headaches of management issues related to rental properties but would like to obtain the great current cashflow these properties offer, i have formed a new fund to buy and hold these investments: Radiant Homes. Investors in Radiant Homes are projected to make 6% to 8% returns, obtain quarterly checks, and get a K-1 tax statement at the end of the year. There are no management decisions or issues to deal with. If you want to learn more, come to the presentation on Monday, September 12, 2011, or email me at larry@idealhomebrokers.com.
I am not the only one who thinks this business model is a good idea. Others have formed simiar funds, and pension funds are beginning to get involved.
Carolyn Said, Chronicle Staff Writer
Sunday, August 21, 2011
Rental agent Philip Zulueta drives around Antioch and Pittsburg in a Toyota Prius emblazoned with the message: "Less than perfect credit – You can still own a house."

It's among eight such vehicles owned by Oakland's Waypoint Homes, which buys foreclosed and short-sale houses, rehabs them and rents them out, often as a lease with an option to buy – and often to people who recently lost their homes to foreclosure or short sale. It now owns 707 properties, mainly in Contra Costa and Solano counties, although it's recently expanded to Southern California.

Waypoint exemplifies a new wave of foreclosure investors who deal in big quantities and are pioneering management of scattered single-family homes.
This is the biggest hurdle for this business plan. It is difficult to scale. It's also why the government shouldn't even consider renting out the GSE portfolio.
The solution to this problem is really to break it down into manageable pieces and use many local property managers who report to a regional manager who oversees the work of the many local ones. My job as manager of Radiant Homes will be primarily to manage the management companies and individuals I use to oversee the properties.
The advantages of using the regional manager approach is the lack of staff overhead, and the ability to easily change out managers who don't perform well. There are many part-time property managers who do excellent work for very small fees. When you have problems with one of them, they are easy to replace. Using larger management companies is often not effective as they merely hire low-cost staff and try to make money on a thin margin. Forming an in-house management staff often ends up turning into a large overhead expense and doesn't necessarily ensure better performance.
As foreclosures continue apace, many experts think such large-scale investors will play an important role in keeping foreclosed houses occupied so they don't contribute to blight. Underscoring that, the government is now seeking ideas from investors on how they could buy and rent out foreclosed properties owned by Fannie Mae, Freddie Mac and the Federal Housing Administration.

Insight for the feds

In fact, Waypoint plans to respond to the government Request For Information with a proposal.

"We now have as much experience as anyone in this space," said Doug Brien, a former New York Jets placekicker who co-founded Waypoint with Colin Wiel, a former engineer.
That's true enough. Since nobody has any experience with anything like this, anyone with experience acquiring auction properties and managing individual rental homes is ahead of the curve.
"We feel that our insights can help solve a problem that is currently holding back the entire country."

That problem is the glut of foreclosed homes; its flip side is that people who lost their homes to foreclosure still need a place to live.
That simple fact is why the opportunity exists in Las Vegas. Not everyone in Las Vegas lost their jobs, but nearly the entire housing stock has turned over due to job loss and strategic default. The local buyer pool is very thin which is why prices keep going lower and lower. However, rents haven't declined near as much as house prices because the local workers still need a place to live. The enormous imbalance between the cost of ownership and the cost of a rental would ordinarily prompt renters to buy, but since most of the renter pool has a recent foreclosure on their credit report, they can't buy. Thus we have this unique opportunity.
Harvard's Joint Center for Housing Studies is among those warning that the country soon may face a housing shortage, ironically enough.

"There is a looming housing shortage on the horizon as new household formation continues at full speed while the construction ramp-up happens slowly," Brien said.
We won't have a housing shortage any time soon.
That equation motivated Brien and Wiel to start Waypoint in early 2009.

"What Colin and I saw early on was that home values had fallen so much yet rents were stable, so they gave better returns than any asset class," Brien said.
That is exactly why this opportunity is so good. Right now, few asset classes offer much for cash returns. Bank deposits pay next to nothing, bond yields are very low, and the stock market has been very volatile. Real estate prices have been beaten down so much as to make them attractive based on cashflow valuation alone.
Developed software

Waypoint has developed comprehensive software to identify, evaluate, renovate, rent out and manage the properties. Brien said that will allow it to scale up its operations.
You can tell these guys recently made a pitch to raise money. One of the questions I have been asked is how do you scale this operation. I have proprietary spreadsheets I use to evaluate auction properties. These spreadsheets take basic property information and data on recent comps to generate reports I use to evaluate the purchase and establish budgets for repairs. That part of scaling up the operation is not a problem. The more difficult issue is trying to manage 200, 2,000 or 20,000 single-family detached homes across a broad area.
It has put about $100 million to work in the market so far and has another $50 million in capital. Most of its backing came from high-net-worth individuals, but an Ivy League endowment (it declines to name the school) recently invested. It has 65 employees plus scores of third-party contractors who do rehabs for it.
They must have formed their own management company to have 65 employees. If they are operating with a fee for total assets under management, they can afford some staff. That seems like a big operation to me, certainly bigger than I would build and manage.
In the Bay Area, the company pays about $130,000 a house and spends about $20,000 for renovations – paint, landscaping, flooring and kitchen upgrades are the main expenses. On average, Waypoint houses bring in about $1,700 a month in rent, Brien said.
A typical Las Vegas house costs far less than that, but it brings in less rent as well. A prototype property Radiant Homes would purchase is detailed below.
Many of its tenants are what Brien calls "forced renters" – people who would like to own but don't currently have the credit, income or down payment.
That is typical of the Las Vegas renter pool as well.
Tenants have average incomes of $80,000 and an average credit score of 550; many mortgage lenders now require 630 or higher. Waypoint has dedicated credit-repair counselors to help tenants improve their financial profiles.

Most of its renters have chosen a lease-option plan, so they pay extra to lock in a future ownership opportunity. Other renters who stay current on their rent and follow a financial fitness plan can earn monetary credit toward a future home purchase.

The reasons are not just altruistic.

"We focus on creating an alignment of interest with our residents to have them care about the house and take care of it," Brien said.
I outlined the same approach in How Gaming Interests Could Save the Las Vegas Housing Market, and Why They Should.
This approach is not without its problems with moral hazard. The Radiant Homes fund is not offering this incentive to former owners.
Housing advocates were positive about Waypoint's approach.

"A lease-purchase structure makes a ton of sense in this market," said Ellie Carothers Kelly, project manager at Self-Help, a nonprofit community development financial institution in Oakland that may partner with Waypoint in Self-Help's own program to buy and renovate properties that Self-Help would immediately sell to low-income buyers.

While Kelly said she's not familiar with the details of Waypoint's lease-option plan, she said Self-Help has also explored lease-option and Waypoint's general parameters seem reasonable.

"They are taking vacant, blighted properties, rehabbing them and filling them, while giving families the opportunity to lock in a (future) ownership opportunity with the time to repair credit issues to qualify for a mortgage and build savings for a down payment," she said.

When Darren Gates' house in Antioch was foreclosed upon last year, Waypoint bought it at a courthouse auction and sent a representative to knock on the door and offer to rent it to Gates and his family for less than half his mortgage payment.

"I couldn't believe it was going to be true," he said. "We were preparing ourselves to get out. This opened a door that I thought was closed to us."
So far I have approached around half a dozen former owners of properties I have purchased. Most were unemployed and couldn't afford the rent. None have taken me up on the offer to stay in their former house.
Now he pays extra rent each month so he eventually can buy it again at market value. Moreover, Gates, who owns a construction company, ended up working for Waypoint to renovate the houses it buys.

'Home rescue'

While Waypoint wants to promote "home rescue" – keeping former homeowners in their house as renters – Gates is a relatively rare success story.

About 200 of the homes Waypoint bought were still occupied by the foreclosed-upon homeowners. Some did not want to stay and many were unable to afford the rent or otherwise couldn't qualify. Only 30 families stayed on as renters; nine of those subsequently fell behind on rent payments and moved or were evicted.
That is the same problem I have had. Apparently, those who strategically default make arrangements to move on long before the auction date. The people left in their properties have so many issues of financial distress, they must move out to a much cheaper rental and endure a major fall from entitlement.
"We are working on new strategies to be more effective at keeping people in homes – they need to be able to afford it," Brien said. "Buying short sales on the retail channel is one possible option."

The U.S. is seeking ideas on how to rent out thousands of foreclosed properties owned by federal mortgage giants.

E-mail Carolyn Said at csaid@sfchronicle.com.
This is the future of auction market investing. Funds like Radiant Homes will buy up these properties and hold them until investors are redeem their money after values have appreciated up to stable rental-parity levels ten years from now.
Properties in Las Vegas are currently undervalued. Will they rise back up to their historic relationship to rental parity? Probably. How soon will this happen? I don't know. How long will it take for the city to restore their credit and bid prices back up again?
Further, what do you think will happen when it becomes widely believed that the Las Vegas market has bottomed and investors know they can get 10% cap rates there? Wouldn't that prompt more investor purchases? And what happens later when the market still has good cap rates and has appreciated 10% in the prior year? I foresee a phase of strong price momentum in Las Vegas's distant — but not too distant — future.
Perhaps I am wrong. Perhaps Las Vegas's house prices will never recover. I'll be happy to hold properties giving me great current cashflow that will increase with rising with wages over time. Wouldn't you?
A foolish retail flip
Flipping in a declining market is hard. Appreciation is not there to bail you out if you make a mistake. Flipping is difficult purchasing at auction where properties are discounted from retail. Flippers paying full retail for a property really have the odds stacked against them. Despite the difficulties, some people still try it.
The flipper of today's featured property paid $475,000 on 7/13/2011. The made some quick improvements and got the property back on the market asking for a $114,000 markup over what they paid two months ago.
ROFLMAO!
Good luck with that. I hope they added huge value with the pergraniteel lipstick they put on this old pig.
——————————————————————————————————————————————-
This property is available for sale via the MLS.
Please contact Shevy Akason, #01836707
949.769.1599
sales@idealhomebrokers.com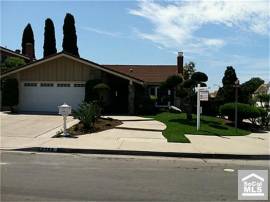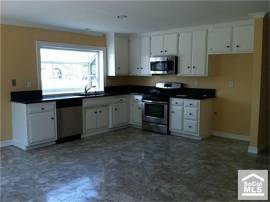 Irvine House Address … 3922 ALAMO St Irvine, CA 92606
Resale House Price …… $589,000
Beds: 3
Baths: 2
Sq. Ft.: 1385
$425/SF
Property Type: Residential, Single Family
Style: One Level, Other
Year Built: 1973
Community: Walnut
County: Orange
MLS#: S671682
Source: SoCalMLS
Status: Active
On Redfin: 6 days
——————————————————————————
Beautiful home in the GREAT community of COLLEGE PARK. New exterior paint, landscpaing in both front and back yard. New interior paint, new paint on cabinets with new fixtures. Fireplace in Living room. Dual pain windows and slider. Custom shower in master bath with dual sink. New Kenmore appliances, New front door. Air Condtioning. 2 car attached garage with work bench, sink and ceramic tile on floor. Its a Must see!
——————————————————————————————————————————————-
Proprietary IHB commentary and analysis
landscpaing? Condtioning?
Resale Home Price …… $589,000
House Purchase Price … $475,000
House Purchase Date …. 7/13/2011
Net Gain (Loss) ………. $78,660
Percent Change ………. 16.6%
Annual Appreciation … 136.3%
Cost of Home Ownership
————————————————-
$589,000 ………. Asking Price
$117,800 ………. 20% Down Conventional
4.26% …………… Mortgage Interest Rate
$471,200 ………. 30-Year Mortgage
$116,089 ………. Income Requirement
$2,321 ………. Monthly Mortgage Payment
$510 ………. Property Tax (@1.04%)
$0 ………. Special Taxes and Levies (Mello Roos)
$123 ………. Homeowners Insurance (@ 0.25%)
$0 ………. Private Mortgage Insurance
$45 ………. Homeowners Association Fees
============================================
$2,999 ………. Monthly Cash Outlays
-$382 ………. Tax Savings (% of Interest and Property Tax)
-$648 ………. Equity Hidden in Payment (Amortization)
$181 ………. Lost Income to Down Payment (net of taxes)
$94 ………. Maintenance and Replacement Reserves
============================================
$2,243 ………. Monthly Cost of Ownership
Cash Acquisition Demands
——————————————————————————
$5,890 ………. Furnishing and Move In @1%
$5,890 ………. Closing Costs @1%
$4,712 ………… Interest Points @1% of Loan
$117,800 ………. Down Payment
============================================
$134,292 ………. Total Cash Costs
$34,300 ………… Emergency Cash Reserves
============================================
$168,592 ………. Total Savings Needed
——————————————————————————————————————————————————-