in an outrageous move, the California Housing Finance Agency is now offering mortgage relief to HELOC abusers.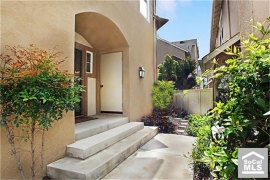 Irvine Home Address … 50 BURLINGAME Irvine, CA 92602
Resale Home Price …… $549,900
I have no regrets

There's nothing to forget

All the pain was worth it

Not running from the past

I tried to do what's best

I know that I deserve it

Madonna — I Deserve It
The California Housing Finance Agency can't give away the cash allocated to needy borrowers — which isn't surprising considering responsible borrowers are not losing their homes. In fact, as today's post demonstrates, responsible homeowners are paying the price of irresponsible ones. So in an effort to keep their budgets, they are expanding the free-money offering to include HELOC abusers.
How do you like your tax money bailing out spendthrifts?
Kathleen Pender — San Francisco Chronicle — Wednesday, April 6, 2011
California has decided that people who stripped equity out of their homes deserve taxpayer help after all.

The California Housing Finance Agency said Tuesday that people will no longer be excluded from three of the four Keep Your Home California programs just because they took out a home equity line of credit or did a cash-out refinance.

Keep Your Home California is a state-run program getting $2 billion from the U.S. Treasury's Hardest Hit Fund. It is designed to help low- and moderate-income people who are unemployed or owe more than their home is worth pay their mortgage.

There are four individual programs under the umbrella program. Eligible homeowners can get up to $50,000 in assistance from one or more of the four programs combined.

When Keep Your Home started taking applications in early February, it barred people from all four programs if they had tapped the equity in their homes.

"We knew we didn't have enough money to serve everyone," says Diane Richardson, CalHFA's director of legislation. "We wanted to help people who were in some kind of trouble through no fault of their own, who weren't upside down because they had taken out equity."
And those are the only people who should be helped — if we are going to help anyone which is a bad idea laden with moral hazard. Forgiving HELOC borrowing through direct government assistance is no different than welfare for home owners — a direct payment to loan owners for doing something stupid and irresponsible. What would encourage those borrowers to be prudent next time?
Of the roughly 28,000 people who have called the program seeking assistance, about 10,000 were found ineligible. Of those, about 40 percent or 4,000 were turned down because they had taken equity out of their homes.

CalHFA has now decided that people who can't pay their mortgage because they are unemployed or suffered a financial hardship shouldn't be penalized just because they robbed their homes of equity.
CalHFA is stupid. Some bureaucrat made a policy change without thinking through the ramifications. Hopefully, stories like this one will change their minds.
Under the new rules, people who took equity out of their homes will be eligible for the unemployment mortgage assistance, mortgage reinstatement assistance and transition assistance programs if they meet all the other program requirements.

These same programs have also been expanded to include mortgages that were originated after Jan. 1, 2009.

The program originally excluded mortgages originated after that date because they also are excluded under the federal Home Affordable Modification Program. "We wanted to be consistent with HAMP," Richardson says.

But CalHFA found that a lot of homeowners in trouble had refinanced after that date and it did not want to exclude them.
WTF? Why would we want to bail out people who were abusing their HELOCs after the property crash? Have we learned nothing? Are houses and HELOCs truly free money?
Homeowners who took cash out of their homes or whose mortgage was originated after Jan. 1, 2009, remain ineligible for the fourth program, which offers principal reduction.
I feel much better knowing they aren't getting principal reductions… Not.
To qualify for any of the four programs, homeowners must fall below certain income limits ($119,300 in San Francisco, San Mateo and Marin counties; $108,350 in Contra Costa and Alameda counties).
OMG! We a offering mortgage relief to borrowers making over $100,000 a year? Are we subsidizing the payments on their leased Mercedes as well?
They also must be living in the home and cannot own a second home, but there are no other asset limits. Applicants will not be asked how they spent any cash they took out of their homes or how much they have in bank or investment accounts.

For other requirements, see www.keepyourhomecalifornia.org/eligibility.htm.
It's comforting to know the borrowers are not required to lie in order to obtain their free money.
Richardson says that "a couple hundred" people have received help from the program and that about 2,000 more are in the final stage of confirming their eligibility.

CalHFA is contacting people who were previously disqualified but would qualify under the new rules. These homeowners can also contact the program at (888) 954-5337.

Some people have been turned down because their loan servicer is not participating in one or more of the programs.

All of the major private-sector servicers – Bank of America, Wells Fargo, Chase, CitiMortgage and GMAC – are participating in the unemployment mortgage assistance plan, which makes mortgage payments on behalf of unemployed homeowners in imminent danger of foreclosure. The plan will pay 100 percent of the borrower's payment, up to $3,000 a month, for six months.
Loan owners get special payment assistance, but renters get kicked to the curb if they miss a couple of rent payments. Another outrage we accept because lenders need money funneled to them.
None of those servicers are participating in the principal reduction program, but BofA has agreed to join a pilot program that will start in a few weeks, Richardson says.

This program will provide capital to reduce the principal balances of qualifying borrowers who are underwater, or owe more than their homes are worth. For every dollar the program contributes, BofA will also reduce the borrower's principal by a dollar, Richardson says.

For borrowers who have received no other assistance from Keep Your Home California, this program could reduce their balance by up to $100,000 – $50,000 from the program and $50,000 from BofA.

However, the program cannot reduce loan balances to less than 115 percent of the home's market value and it won't reduce the borrower's debt-to-income ratio to less than 31 percent, Richardson says.
There are limits to the free money.
California is one of 18 states receiving money from the Hardest Hit Fund. Each state could set up its own program, within limits. Many never prevented homeowners from receiving assistance because they had withdrawn equity from their homes. However, many also have much less generous payouts than California.

To learn more, go to www.keepyourhomecalifornia.org, then click on Programs.

Net Worth runs Tuesdays, Thursdays and Sundays. E-mail Kathleen Pender at kpender@sfchronicle.com.
Isn't this government sanctioned theft?
When you follow the money, a transfer of wealth through tax dollars to forgive the indebtedness of individuals is theft from the collective to benefit the few.

A borrower and a lender agreed to a transaction. When borrower fails to meet the terms of the note, a lender can force an auction for sale of the collateral to recover their capital. The end. If government is asked to step in to the borrower's shoes and repay the loan, a loan that is not already government insured, then taxpayers are giving money to banks through the borrower.
Both parties to the transaction benefit from the government assistance. Lenders get their interest payments covered, or an increased recovery on their bad loan, and borrowers get to continue using the property they cannot afford. The only loser is the taxpayers, nearly 40% of which are renters, who are asked to pay the burden of supporting the two parties who entered into a bad private contract.
It looks like theft. It feels like theft. Isn't that theft?
Some may argue that all government taxation and spending is theft. But all government is merely organized thuggery. The direct transfer of wealth from one group to another is theft, particularly when their is no collective good obtained from the transfer. Proponents of the mortgage theft being perpetrated today would argue that rescuing the banks was necessary for society and keeping squatters in homes benefits neighborhoods. I think that is bullshit.
Bear rally buyer
The owner of today's featured property is paying the price of their poor timing. This property once sold for $745,000 back on 6/6/2006. The current owner bought this "bargain" as REO paying $550,000 on 11/29/2007. He borrowed $440,000 and put $110,000 down, a good chunk of which he is about to lose.
Despite getting it for $200,000 off it's peak price, the property is being offered for its purchase price, and with commissions, the owner is going to take a loss. Apparently, Irvine real estate was not the best place to park his money over the last 3 years. He should have read the IHB.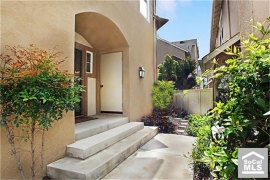 Irvine House Address … 50 BURLINGAME Irvine, CA 92602
Resale House Price …… $549,900
House Purchase Price … $550,000
House Purchase Date …. 11/29/2007
Net Gain (Loss) ………. ($33,094)
Percent Change ………. -6.0%
Annual Appreciation … 0.0%
Cost of House Ownership
————————————————-
$549,900 ………. Asking Price
$109,980 ………. 20% Down Conventional
4.87% …………… Mortgage Interest Rate
$439,920 ………. 30-Year Mortgage
$99,718 ………. Income Requirement
$2,327 ………. Monthly Mortgage Payment
$477 ………. Property Tax (@1.04%)
$100 ………. Special Taxes and Levies (Mello Roos)
$115 ………. Homeowners Insurance (@ 0.25%)
$0 ………. Private Mortgage Insurance
$348 ………. Homeowners Association Fees
============================================
$3,366 ………. Monthly Cash Outlays
-$396 ………. Tax Savings (% of Interest and Property Tax)
-$541 ………. Equity Hidden in Payment (Amortization)
$206 ………. Lost Income to Down Payment (net of taxes)
$89 ………. Maintenance and Replacement Reserves
============================================
$2,723 ………. Monthly Cost of Ownership
Cash Acquisition Demands
——————————————————————————
$5,499 ………. Furnishing and Move In @1%
$5,499 ………. Closing Costs @1%
$4,399 ………… Interest Points @1% of Loan
$109,980 ………. Down Payment
============================================
$125,377 ………. Total Cash Costs
$41,700 ………… Emergency Cash Reserves
============================================
$167,077 ………. Total Savings Needed
Property Details for 50 BURLINGAME Irvine, CA 92602
——————————————————————————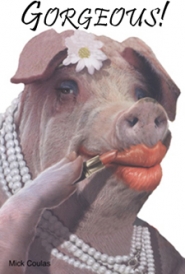 Beds: 3
Baths: 3
Sq. Ft.: 1821
$302/SF
Property Type: Residential, Condominium
Style: 3+ Levels, Contemporary
View: Courtyard, Panoramic, Peek-A-Boo, Trees/Woods
Year Built: 2001
Community: Northpark
County: Orange
MLS#: P776324
Source: SoCalMLS
Status: Active
——————————————————————————
Bring your checkbook & RUN DON'T WALK! Equity Seller * PRICED 2 STEAL! * DROP-DEAD GORGEOUS w/ Walls of Windows & DRAMATIC Open Layout offering ARCHITECURAL FLAIR, Designer Paint, Elegant Shutters, & Stylish Decor! SURPASSES Every Home in this Price Range! IDEAL FOR ENTERTAINING Inviting Family Room w/ IMPRESSIVE Fireplace & Soaring Ceilings opens to GENEROUS Dining & BRIGHT Charming Kitchen. * SHOWS LIKE A MODEL! * Retreat upstairs to SPACIOUS Master w/ Romantic VIEWS, Walk-in Closet & Relaxing SPA-LIKE BATH w/ Large Soaking Tub. Spacious Secondary Bedrooms, including Generous Main-Floor Suite, offer PRIVACY & CONVENIENCE for Family, Guests or Roommates. Enjoy Summer BBQ's in Spacious Tree-Lined Patio. Convenient Indoor Laundry & Direct Access Garage w/ Built-in Storage make this HIGHLY DESIRABLE floor plan a * MUST SEE! * RESORT-STYLE Amenities include 5 Pools & Spas, Tennis & Sports Courts, Clubhouse, Parks & Tot Lots, & Meandering Walking Trails WELCOME HOME! ACT FAST! Only ONE at this Price!
ARCHITECURAL?