The median home price declined on a year-over-year basis in February for the first time since October of 2009. Home sales hit a three-year low.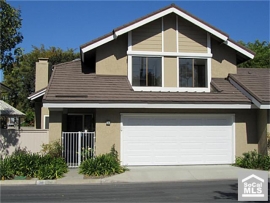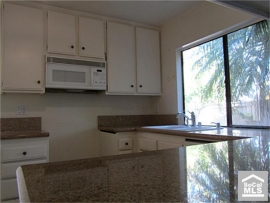 Irvine Home Address … 38 WILLOWGROVE Irvine, CA 92604
Resale Home Price …… $534,900
It's not

What you thought

When you first began it

You got

What you want

Now you can hardly stand it though

Prepare a list of what you need

Before you sign away the deed

'Cause it's not going to stop

No, it's not going to stop

Aimee Mann — Wise Up
Many buyers purchased for appreciation, and they got the property they wanted, but now that they are underwater, they can hardly see it through. Many walk away.
They make a list of what they need before they give back the deed because they know the pressure on prices is not going to stop.
Wise up! Record low sales, high rates of foreclosure and falling prices are not good signs for the real estate market.
March 15, 2011
La Jolla, CA—Southern California's housing market remained sluggish in February despite relatively strong demand from investors and others paying cash for homes. Prices appeared fairly flat as many potential home buyers stayed on the sidelines and waited – whether for a sign values have bottomed, job security has improved or credit has loosened, a real estate information service reported.
How do they know what motivates buyers? Aren't those statements really just bullshit? Dataquick has consistently cheerleaded for the realtor community, and it comes through in their press releases where they always have some positive spin they put on the data.
Last month 14,369 new and resale houses and condos sold in Los Angeles, Riverside, San Diego, Ventura, San Bernardino and Orange counties. That was down 0.6 percent from 14,458 in January, and down 6.4 percent from 15,359 in February 2010, according to DataQuick Information Systems of San Diego.

A small change in sales – up or down – between January and February is normal for the season. On average, sales have risen 0.6 percent between those two months since 1988, when DataQuick's statistics begin.
In other words, rather than showing normal seasonal strength coming off a January low, the market actually deteriorated. Is this spin true "A small change in sales – up or down – between January and February is normal for the season?" Well, the OC Register did some digging, and according to them, "This early year decline is a bit of a rarity: It's only the 9th time since 1988 that homebuying activity was lower in February in January." 9 times out of 23 seems rather rare.
See those huge down spikes on the chart below? Those are January sales numbers.
See those huge up spikes back to the normal range? Those are February's typical gains.
The total number of homes sold last month was the lowest for a February since 2008, when 10,777 sold, and the second-lowest since 1995, when 12,459 sold. Last month's sales fell 19.5 percent short of the Southland's average February sales tally – 17,848 – since 1988.
We have more houses than we did in 1988. We have more people living in Southern California that we did in 1988. How is it that sales are not at least in proportion to the increase in the number of homes or the number of people? I think we all know the answer, but it is worth noting that sales rates are very low by any standard measure.
The 847 newly built homes sold in the region last month marked the second-lowest level on record for a February, behind 842 sales in February 2009. Builders continue to struggle to compete with prices on resale homes, especially distressed properties.
Irvine is different, right? New home sales continue to outperform, right?
Last month's distressed sales – the combination of sales of foreclosed homes and "short sales" – accounted for well over half of the resale market.
Whenever the percentage of distressed sales exceeds 40%, prices generally fall.
Foreclosure resales – properties foreclosed on in the prior 12 months – made up 37.1 percent of resales last month, up from 36.8 percent in January but down from 42.4 percent a year ago. Over the past year foreclosure resales hit a low of 32.8 percent last June but since then they've trended higher. Foreclosure resales peaked at 56.7 percent in February 2009.

Short sales – transactions where the sale price fell short of what was owed on the property – made up an estimated 19.8 percent of Southland resales last month. That was up from an estimated 19.7 percent in January, 18.4 percent a year earlier, and 12.0 percent two years ago.

The abundance of distressed homes for sale continues to attract unusually high levels of investor and cash-only buyers.
People portray this as some kind of investor conspiracy trying to squeeze out the little guy. The reality is that investors are stepping into the void left behind by owner occupants who could not sustain ownership. If there were an owner occupant capable of sustaining ownership, their bids for properties would almost certainly be higher than an investor's bid. Investors do not crowd out owner occupants. To the contrary, as the economy improves, it will be owner occupants that bid up prices and crowd out investors.
Absentee buyers – mostly investors and some second-home purchasers – bought a record 26.1 percent of the Southland homes sold in February, paying a median $198,000. Since 2000, absentee buyers have purchased a monthly average of 16.2 percent of all homes sold. (Absentee data go back to 2000.)

Buyers who paid cash accounted for a record 31.7 percent of February home sales, paying a median $200,000. That was up from 30.4 in January and 30.1 percent a year earlier. The February cash level was the highest for any month in DataQuick's statistics back to 1988. The 10-year monthly average for the percentage of Southland homes purchased with cash is 13.1 percent. Cash purchases are where there was no indication in the public record that a corresponding purchase loan was recorded.

"The January and February sales data can be interesting, but we always caution that historically they've been a poor barometer for the rest of the year. What the past two months do tell us is that lots of people have bet, often with cash, that housing at today's prices will prove a solid investment," said John Walsh, DataQuick president.

"This spring we'll see an infusion into the market of more traditional buyers, who aren't necessarily purchasing with an investor mindset. If the stars line up right – low prices, low mortgage rates, available credit, higher job growth and higher consumer confidence – we could see sales shoot back up to more normal levels. There's pent-up demand out there. Lots of people have been waiting for the right time to buy. But they've got to feel more confident in their jobs, they've got to qualify for a loan and, for some, they need to be convinced prices are at or near bottom. One group will still be stuck on the sidelines, though: Those who owe significantly more on their mortgages than their homes are worth."
Did you recover from that kool aid overdose?
The median price paid for a Southland home last month was $275,000, up 1.9 percent from $270,000 in January, and unchanged from $275,000 in February 2010. In January this year, the median fell slightly (-0.6%) from a year earlier, marking the first year-over-year decline since October 2009.
Notice that they buried a key piece of information in the middle of the article as if it wasn't important. I used this as a headline because it is important news.
The median's low point for the current real estate cycle was $247,000 in April 2009, while the high point was $505,000 in mid 2007.
Wow! the median in Southern California declined more than 50% from peak to trough — assuming you believe that was the trough.
The peak-to-trough drop was due to a decline in home values as well as a shift in sales toward low-cost homes, especially inland foreclosures.
Do they have any more excuses for the market's poor performance?
At the county level last month, the overall median sale price fell on a year-over-year basis in four counties and was unchanged in two. Declines from a year ago were logged in Orange (-1.7 percent), Riverside (-1.0 percent), San Diego (-4.3 percent), and Ventura (-1.4 percent) counties, while the median was the same as a year ago in Los Angeles and San Bernardino counties.

The median paid for the largest home-type category – resale single-family detached houses – fell year-over-year last month in Orange (-3.1 percent), San Diego (-3.1 percent) and Ventura (-9.6 percent) counties. The other three counties recorded annual gains ranging from 2.6 percent in Los Angeles and Riverside counties to 3.6 percent in San Bernardino County.
The beaten down markets are bottoming and starting to recover while the previously immune markets are beginning to falter.
Government-insured FHA loans, a popular low-down-payment choice among first-time buyers, accounted for 32.2 percent of all mortgages used to purchase homes in February. That was the lowest level since August 2008, when 26.8 percent of purchase loans were FHA. Last month's FHA level was down from 33.2 percent in January and 36.8 percent in February 2010. Two years ago FHA loans made up 36.9 percent of the purchase loan market, while three years ago it was just 6.5 percent.

Last month 18.1 percent of all sales were for $500,000 or more, down from a revised 18.3 percent in January and down from 18.5 percent a year earlier. The low point for $500,000-plus sales was in January 2009, when only 13.6 percent of sales crossed that threshold. Over the past decade, a monthly average of 26.8 percent of homes sold for $500,000 or more.

Viewed differently, Southland zip codes in the top one-third of the housing market, based on historical prices, accounted for 34.6 percent of total sales last month. That was up from 33.4 percent in January and up from 32.7 percent a year ago. Over the last decade, those higher-end areas contributed a monthly average of 37.1 percent of regional sales. Their contribution to overall sales hit a low of 26.2 percent in January 2009.

High-end sales still suffer from tight credit policies. Adjustable-rate mortgages (ARMs) and so-called jumbo home loans have been relatively difficult to get ever since August 2007, when the credit crunch hit.
And none of that is going to change. When you hear pundits describe this situation, they make it sound like a temporary overreaction. Happy days will not be here again soon.
Last month ARMs represented 7.8 percent of Southland purchase loans, up from 7.0 percent in January and 4.1 percent a year ago. Last month's figure was the highest since August 2008, when it was 10.5 percent. Over the past decade, a monthly average of about 38 percent of purchase loans were ARMs.
It is good to know that only 7.8% of buyers are foolish enough to take out an adjustable rate mortgage at the bottom of the interest rate cycle. It's amazing that the market typically has 38% of its loans as ARMs. That will change as interest rates begin they cyclic climb.
Jumbo loans, mortgages above the old conforming limit of $417,000, accounted for 15.6 percent of last month's purchase lending, up from 15.2 percent in January and 14.8 percent a year earlier. However, in the months leading up to the credit crisis that struck in August 2007, jumbos accounted for 40 percent of the market.
Jumbo loans will not be 40% of the market any time soon. Since these loans are not government backed, the interest rates are about 3/4 of a point higher. That translates into a significant loss of affordability once jumbo financing is required.
Last month the percentage of Southland homes that was flipped – bought and re-sold on the open market within a six-month period – was 3.2 percent. That was up from a "flipping" rate of 3.1 percent in January but down from 3.4 percent a year earlier. Flipping varied last month from as little as 2.4 percent in Ventura County to as much as 3.8 percent in San Diego County.

DataQuick Information Systems monitors real estate activity nationwide and provides information to consumers, educational institutions, public agencies, lending institutions, title companies and industry analysts.

The typical monthly mortgage payment that Southland buyers committed themselves to paying was $1,174 last month, up from $1,128 in January and down from $1,180 in February 2010. Adjusted for inflation, current payments are 48.1 percent below typical payments in the spring of 1989, the peak of the prior real estate cycle. They are 57.4 percent below the current cycle's peak in July 2007.
Now we are seeing real payments based on real incomes. During both housing bubbles, toxic financing became common, and payments became detached from reality.
Indicators of market distress continue to move in different directions. Foreclosure activity remains high by historical standards but is lower than peak levels reached over the last two years. Financing with multiple mortgages is very low, and down payment sizes are stable, DataQuick reported.

Sales Volume
Median Price

All homes
Feb-10
Feb-11
%Chng
Feb-10
Feb-11
%Chng

Los Angeles
5,034
4,736
-5.90%
$315,000
$315,000
0.00%

Orange
1,986
1,903
-4.20%
$417,000
$410,000
-1.70%

Riverside
3,199
2,842
-11.20%
$197,000
$195,000
-1.00%

San Bernardino
2,095
1,974
-5.80%
$150,000
$150,000
0.00%

San Diego
2,465
2,330
-5.50%
$322,000
$308,000
-4.30%

Ventura
580
584
0.70%
$350,000
$345,000
-1.40%

SoCal
15,359
14,369
-6.40%
$275,000
$275,000
0.00%

Source: DQNews.com Media calls: Andrew LePage (916) 456-7157

Copyright 2011 DataQuick Information Systems. All rights reserved.
Irvine Shadow Inventory
realtors have been consistently denying the existence of shadow inventory. It's always rather surprising to me to see people deny the obvious. Did they think the shadow inventory would never surface or never be identifiable?
Todays' featured property was first profiled on 7/30/2008. Back then, an asking price of $569,000 was one of those ridiculous short sale prices well below market. Today, that would represent a $70,000 profit from today's asking price — plus the lender has eaten two years worth of lost payments. Today's featured property was purchased by the bank as REO on 6/11/2009. What have they been doing with this property for the last two years? If that's how fast their renovation crews work, they need better help.
The former owners paid $745,000 on 3/2/2006 using a $633,250 first mortgage, and a $111,750 down payment — now gone. They refinanced on 6/25/2007 with an option ARM. They obtained a $78,000 HELOC, but it is unclear if they used it to withdraw their down payment. If they didn't, I bet they wish they did.
This house was in shadow inventory for the last two years. Perhaps properties like this are picked up on a report somewhere, but it was not for sale on the MLS, and it was not rented out. It sat there empty. It makes more sense for the property to sit empty rather than sell it and lower prices — at least that's what the banks believe.
Expect to see more properties like this, particularly if lenders believe there is some demand to sell into. It's these properties coupled with the ongoing distress still hanging over the market that will prevent any meaningful appreciation for the foreseeable future.
It's more than an abstract idea. You will see it happen house by house here at the IHB.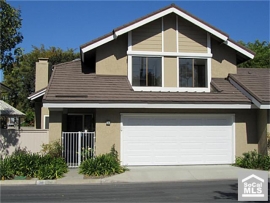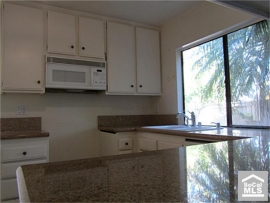 Irvine Home Address … 38 WILLOWGROVE Irvine, CA 92604
Resale Home Price … $499,900
Home Purchase Price … $745,000
Home Purchase Date …. 3/2/06
Net Gain (Loss) ………. $(275,094)
Percent Change ………. -36.9%
Annual Appreciation … -7.5%
Cost of Ownership
————————————————-
$499,900 ………. Asking Price
$17,497 ………. 3.5% Down FHA Financing
4.82% …………… Mortgage Interest Rate
$482,404 ………. 30-Year Mortgage
$101,398 ………. Income Requirement
$2,537 ………. Monthly Mortgage Payment
$433 ………. Property Tax
$150 ………. Special Taxes and Levies (Mello Roos)
$83 ………. Homeowners Insurance
$139 ………. Homeowners Association Fees
============================================
$3,342 ………. Monthly Cash Outlays
-$415 ………. Tax Savings (% of Interest and Property Tax)
-$599 ………. Equity Hidden in Payment
$32 ………. Lost Income to Down Payment (net of taxes)
$83 ………. Maintenance and Replacement Reserves
============================================
$2,444 ………. Monthly Cost of Ownership
Cash Acquisition Demands
——————————————————————————
$4,999 ………. Furnishing and Move In @1%
$4,999 ………. Closing Costs @1%
$4,824 ………… Interest Points @1% of Loan
$17,497 ………. Down Payment
============================================
$32,319 ………. Total Cash Costs
$37,400 ………… Emergency Cash Reserves
============================================
$69,719 ………. Total Savings Needed
Property Details for 38 WILLOWGROVE Irvine, CA 92604
——————————————————————————
Beds: 4
Baths: 3
Sq. Ft.: 2040
$262/SF
Lot Size: –
Property Type: Residential, Condominium
Style: Two Level, Mediterranean
Year Built: 1978
Community: Woodbridge
County: Orange
MLS#: S651660
Source: SoCalMLS
Status: Active
On Redfin: 1 day
——————————————————————————
LARGE ATTACHED SINGLE FAMILY HOME IN BEAUTIFUL WOODBRIDGE NEIGHBORHOOD. LIGHT AND BRIGHT FLOORPLAN WITH VAULTED CEILING IN LIVING ROOM WITH FIREPLACE; FORMAL DINING ROOM; LARGE KITCHEN WITH GRANITE COUNTERTOP; FAMILY ROOM WITH MEDIA NICHE; LARGE MASTER WITH VAULTED CEILING; TRIPLE CLOSET WITH MIRROR DOORS; NURSERY; 2 ADDITIONAL SPACIOUS BEDROOMS; ATTACHED DIRECT ACCESS GARAGE; LARGE BACKYARD FOR TOWNHOME; JACCUZZI. NEEDS NEW PAINT, CARPET AND MINOR REHAB. .. SOLD AS IS.
Follow up story
Remember the attorney advising his clients to break in and squat in their old homes?
He is being reprimanded by the State Bar.
Posted Mar 14, 2011 5:13 PM CDT
By Stephanie Francis Ward
Updated: A California lawyer who advised clients to break into their foreclosed homes while he argued in state court that the foreclosures were illegal faces from the State Bar of California discipline for his remarks, the attorney regulatory agency announced today.

The complaint against Michael T. Pines, filed in the State Bar Court, seeks to lift his law license. According to a press release the state bar issued, Pines in February was arrested for threatening the occupants of a house that used to belong to his clients, and the following day was cited for trespassing on the property. Four days later, according to the release, he was cited for violating a temporary restraining order at the site. According to the state bar, Pines told his clients that he may break into the property again.

And in October, according to the release, Pines notified Newport Beach, Calif., police that he and a client were going to take possession of a house that the client lost in foreclosure.

"To remove a lawyer from active practice on an interim basis before formal charges are filed is a drastic remedy," James Towery, the state bar's chief trial counsel, stated in today's release. "That remedy is justified by the established misconduct of Michael T. Pines. He has shown complete disrespect for the law, the courts and especially the best interests of his clients. Removing Mr. Pines from active practice is an important step in our mission of public protection."

Pines' alleged actions have been widely noted. In January, the he told a Ventura County judge he'd hire a locksmith himself to get a husband and wife he represents back into their home. Pines admitted to breaking into homes at least half a dozen times so his clients could live in them while he defended their foreclosure proceedings. Also, the Ventura County judge criticized Pines for skipping a contempt hearing, and filing federal and state court lawsuits that he later abandoned. And it was reported that Pines himself has at least six properties in foreclosure, after working as a real estate broker specializing in distressed investments.

Updated March 15 to correct a reference to Michael T. Pines.