To funnel billions to banks while looking like they are helping families, CalHFA implements $2 billion 'Keep Your Home California' initiative.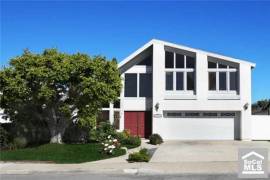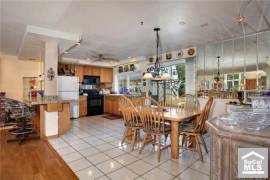 Irvine Home Address … 4471 WYNGATE Cir Irvine, CA 92604
Resale Home Price …… $699,900
I just want to ask a question

Who really cares?

To save a world in despair

Who really cares?

Who's willing to try to save a world

That's destined to die

When I look at the world it fills me with sorrow

Little children today are really gonna suffer tomorrow

Oh what a shame, such a bad way to live

Marvin Gaye — Save The Children
Politicians are always delighted to get behind a policy that they can spin as family friendly. Politicians are giving out free money again, this time ostensibly to save the family home. What selfless and devoted men and women we have doling out the free money from your pocket.
Last fall I uncovered The Policy of Screwing Prudent Renters to Benefit Loan Owners. The government's policy is transferring wealth from renters to lenders through loan owners.
by CHRISTINE RICCIARDI — Thursday, February 10th, 2011, 3:12 pm
California residents who are unemployed or owe more on their mortgages than what their homes are worth now have four new state programs that will help them stay in their house and current on their mortgage.

The California Housing Finance Agency fully implanted the programs under its "Keep Your Home California" initiative, a nearly $2 billion endeavor funded by the U.S. Treasury's Hardest Hit Fund. Alabama recently jump-started a program to distribute its funds from the Treasury HHF.

"Our goal is to get the very most out of these federal dollars to assist California families," said Steven Spears, executive director of CalHFA. "With families struggling through a number of financial hardships and the disruption in the real estate market, these programs will help those in need while stabilizing neighborhoods and communities severely impacted by foreclosures."
Assisting families? Is it helping families if you keep them in property they can't afford? Perhaps the family feels they get the beneficial use of a nice property so the rest doesn't matter? The arrangements people make in loan modifications to keep their houses most resemble Option ARMs. They are deferring interest and adding to their already bloated principal balance.
Let's say the Ponzi family is making a $1,000 per month payment on their property using an Option ARM or loan modification, and the fully amortizing payment is $3,000 per month. The property rents for $1,500, so the Option ARM allowed them to pay less than rental parity, but the fully amortized payment was double rental parity. That was 2006 in most bubble housing markets.
Fast forward to 2011, and the same mechanism is allowing borrowers with loan modifications and government assistance programs to pay less than rental parity, but the fully amortized payment is double rental parity. The bigger amortizing payment is coming in three to five years.
If we give the Ponzi family $3,000 per month to give to the bank, aren't we just funneling bailout funds to the bank?
If the Ponzi family can still only afford a $1,000 to $1,500 payment, and we are giving the banks $3,000 for the Ponzis, how does this end? The moment the assistance runs out, the house will go into foreclosure because the Ponzis can't afford it. They never could.
What we really have here is the banks arranging to get bailout money to maintain their shadow inventory by keeping delusional loan owners in place. Lenders will have to clear out these assisted borrowers in the long run because these borrowers simply cannot afford the payments. Lenders don't care as long as their collateral is taken care of and the payments are being made.
Under Keep Your Home California are three programs that offer several forms of mortgage assistance and one program that provides transition assistance to borrowers in the process of a short sale of deed-in-lieu transaction.

The Unemployment Mortgage Assistance Program is designed to give unemployed homeowners up to $3,000 a month or 100% of the existing total monthly mortgage payment stay current, depending on which amount is less.
Why do we have unemployment mortgage assistance programs, but we don't have unemployment rent assistance programs?
Brazen ripoff.
The politicians are slapping every renter in the face. No, it's worse than that. Politicians are reaching into the wallets of every renter to give the renter's money to the delinquent borrower squatting in the home the renter wants to buy but can't because the loan owner is being given the renter's money.
The Mortgage Reinstatement Assistance Program is intended to help homeowners who have defaulted on their mortgage payment due to a temporary change in household circumstance, such as death or serious illness. The Cali Housing Finance Agency will fund up to $15,000 per household under this program.

CalHFA is also offering a principal reduction to borrowers at risk of default because of an economic hardship coupled with a severe decline in the home's value. The Principal Reduction Program provides capital to reduce outstanding principal balances of qualifying borrowers with negative equity and most likely prelude a loan modification, the agency said.

Homeowners receive assistance with relocating under the Transition Assistance Program. The program is used in conjunction with a servicer-approved short sale or deed-in-lieu of foreclosure program.

All programs were supposed to be in effect by Nov. 1, but were delayed due to logistical issues, according to an article by the Sacramento Bee. Still, Norma Torres, a member of California's Assembly Committee on Housing and Community Development, commented that any action taken is a step in the right direction.

"No one program will solve the foreclosure crisis affecting our state, but together we hope to make a difference for as many families as possible," she said.

Write to Christine Ricciardi.

Follow her on Twitter @HWnewbieCR.
Saving families? I have a better idea. It starts with wiping out the debt rather than servicing it with $3,000 per debtor per month from the US taxpayer.
How Gaming Interests Could Save the Las Vegas Housing Market, and Why They Should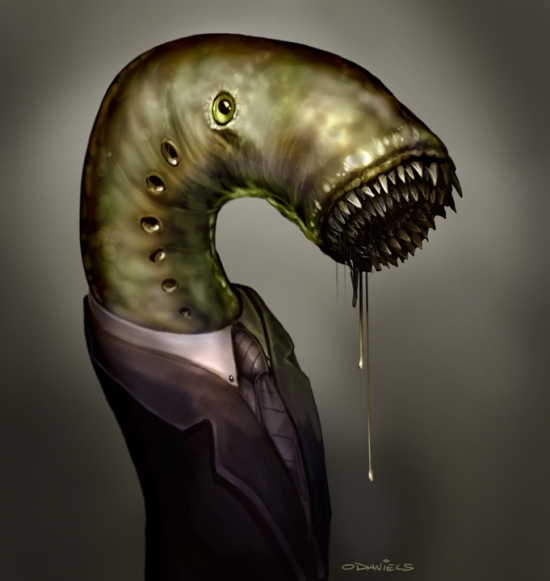 Slow steady mortgage growth
The HELOC abusers who I pick on the least are the ones like today's who consistently grew their mortgage, but they did so at a slow rate suggesting a modicum of prudence in what was an insane world of keeping up with the Joneses.
The house was purchased back in 1988 for $192,000 just as prices were taking off in the second housing bubble. Their mortgage information is not available. In 2009 taking advantage of very low rates, they refinanced with a $264,500 first mortgage which is more than they paid for the house 23 years ago, but not much more. They certainly are at no risk of going underwater.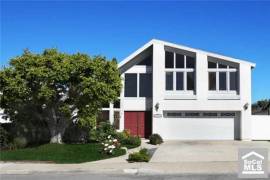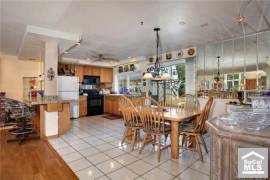 Irvine Home Address … 4471 WYNGATE Cir Irvine, CA 92604
Resale Home Price … $699,900
Home Purchase Price … $192,000
Home Purchase Date …. 6/17/1988
Net Gain (Loss) ………. $465,906
Percent Change ………. 242.7%
Annual Appreciation … 5.8%
Cost of Ownership
————————————————-
$699,900 ………. Asking Price
$139,980 ………. 20% Down Conventional
4.99% …………… Mortgage Interest Rate
$559,920 ………. 30-Year Mortgage
$144,756 ………. Income Requirement
$3,002 ………. Monthly Mortgage Payment
$607 ………. Property Tax
$0 ………. Special Taxes and Levies (Mello Roos)
$117 ………. Homeowners Insurance
$0 ………. Homeowners Association Fees
============================================
$3,726 ………. Monthly Cash Outlays
-$734 ………. Tax Savings (% of Interest and Property Tax)
-$674 ………. Equity Hidden in Payment
$271 ………. Lost Income to Down Payment (net of taxes)
$87 ………. Maintenance and Replacement Reserves
============================================
$2,677 ………. Monthly Cost of Ownership
Cash Acquisition Demands
——————————————————————————
$6,999 ………. Furnishing and Move In @1%
$6,999 ………. Closing Costs @1%
$5,599 ………… Interest Points @1% of Loan
$139,980 ………. Down Payment
============================================
$159,577 ………. Total Cash Costs
$41,000 ………… Emergency Cash Reserves
============================================
$200,577 ………. Total Savings Needed
Property Details for 4471 WYNGATE Cir Irvine, CA 92604
——————————————————————————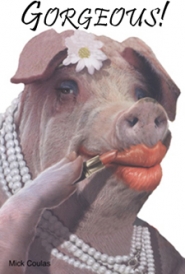 Beds: 5
Baths: 3
Sq. Ft.: 2700
$259/SF
Lot Size: 5,000 Sq. Ft.
Property Type: Residential, Single Family
Style: Two Level, Contemporary
View: Faces South
Year Built: 1970
Community: El Camino Real
County: Orange
MLS#: S645732
Source: SoCalMLS
Status: ActiveThis listing is for sale and the sellers are accepting offers.
——————————————————————————
Impressive Custom Showplace!!FANTASTIC OPPORTUNITY!!Seller has priced this Wonderful 5 Bedroom 2700 sqft Beauty to SELL FAST!!Your clients will be BLOWN AWAY the moment they walk in the door. Dramatic two story entry w/ WALL of WINDOWS brings in tons of Natural Light. Designer Decor & Custom Appointment Thru-Out. Custom Wood Builtins seperate the Step Down Sitting Room from the Spacious Living w/ Hardwood Floors, Recessed Lighting & Brick Fireplace. Sunny Kitchen, Gorgeous Granite Countertops, Enlarged Granite Breakfast Bar, Custom Lighting & Breakfast Nook. You'll never want to leave the downstairs Master Suite which boasts ROMANTIC FIREPLACE, Incredible Master Bath W/ Sunken Jacuzzi Tub, Massaging Jets, Dual Marble Vanities & Marble Accents. Downstairs OFFICE/DEN & Bedroom. Stunning Spiral Staircase leads to Huge Bonus Room w/ Vaulted Ceilings, Builtin Cabinetry, Work Station & MURPHY BED. Large backyard Perfect for entertaining w/ Patio and Firepit. Prime Cul De Sac Lot. Walk to IRVINES BEST SCHOOLS. HURRY!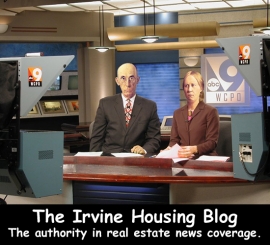 Thank you for reading the Irvine Housing Blog.
Astutely observing the housing market and combating California Kool-Aid since 2006.
Have a great weekend,
Irvine Renter