California cities dominate Forbes.com's new list of America's most miserable cities. The housing bubble is the direct cause of the suffering.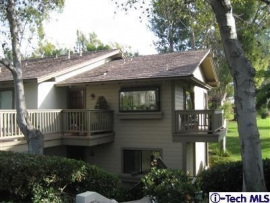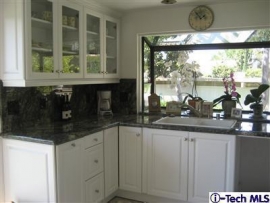 Irvine Home Address … 50 ARBOLES Irvine, CA 92612
Resale Home Price …… $420,000
Looking out for number 1

California here we come

Right back where we started from

Hustlers grab your guns

Your shadow weighs a ton

Phantom Planet — California
California was the land of milk and honey, but with the collapse of the housing Ponzi scheme, Californians are not being given free money. It's making them miserable.
Kurt Badenhausen, 02.02.11, 12:00 PM EST
California has never looked less golden, with eight of its cities making the top 20 on our annual list.
Arnold Schwarzenegger was sworn in as the governor of California at the end of 2003 amid a wave of optimism that his independent thinking and fresh ideas would revive a state stumbling after the recall of Gov. Gray Davis.

The good vibes are a distant memory: The Governator exited office last month with the state facing a crippling checklist of problems including massive budget deficits, high unemployment, plunging home prices, rampant crime and sky-high taxes. Schwarzenegger's approval ratings hit 22% last year, a record low for any sitting California governor.

California's troubles helped it land eight of the 20 spots on our annual list of America's Most Miserable Cities, with Stockton ranking first for the second time in three years.
Congratulations, Stockton! I remember being contacted by a recruiter in 2005 about a position in Stockton. I remember thinking to myself that Stockton is not where I wanted to be trapped when the housing bubble burst. Construction related unemployment will be high there for a very long time.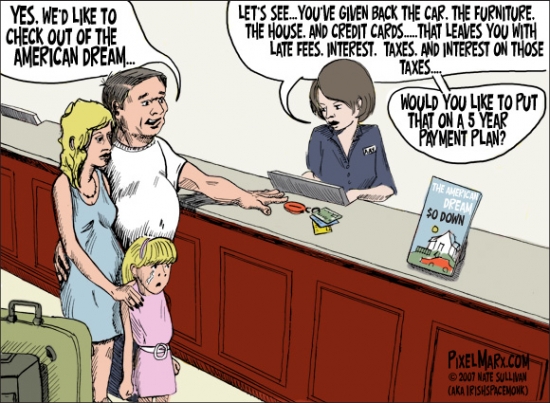 In Pictures: America's Most Miserable Cities

Located in the state's Central Valley, Stockton has been ravaged by the housing bust. Median home prices in the city tripled between 1998 and 2005, when they peaked at $431,000. Now they are back to where they started, as the median price is forecast to be $142,000 this year, according to research firm Economy.com, a decline of 67% from 2005. Foreclosure filings affected 6.9% of homes last year in the Stockton area, the seventh-highest rate in the nation, according to online foreclosure marketplace RealtyTrac.
A 67% decline down to 1998 prices. Wow!
Stockton's violent crime and unemployment rates also rank among the 10 worst in the country, although violent crime was down 10% in the latest figures from the FBI. Jobless rates are expected to decline or stay flat in most U.S. metro areas in 2011, but in Stockton, unemployment is projected to rise to 18.1% in 2011 after averaging 17.2% in 2010, according to Economy.com.

"Stockton has issues that it needs to address, but an article like this is the equivalent of bayoneting the wounded," says Bob Deis, Stockton city manager. "I find it unfair, and it does everybody a disservice. The people of Stockton are warm. The sense of community is fantastic. You have to come here and talk to leaders. The data is the data, but there is a richer story here."
He is probably right. The misery in a town experiencing economic hardship is not bore equally. Those that are unemployed suffer greatly while those who continue working as during the boom suffer very little, other than perhaps the loss of their home equity. Those that are unemployed and did not take on a toxic mortgage to buy a house suffer most.
There are many ways to gauge misery. The most famous is the Misery Index developed by economist Arthur Okun, which adds unemployment and inflation rates together. Okun's index shows the U.S. is still is in the dumps despite the recent gains in the economy: It averaged 11.3 in 2010 (blame a 9.6% unemployment rate and not inflation), the highest annual rate since 1984.

Our list of America's Most Miserable Cities goes a step further: We consider a total of 10 factors, things that people gripe about around the water cooler every day. Most are serious issues, including unemployment, crime and taxes. A few we factor in are not as critical, but still elevate people's blood pressure, like the weather, commute times and how the local sports team is doing.
The Green Bay Packers do more to uplift Wisconsin than economic data. Go Packers!
One of the biggest issues causing Americans angst the past four years is the value of their homes. To account for that we tweaked the methodology for this year's list and considered foreclosure rates and the change in home prices over the past three years. Click here for a more detailed rundown of our methodology.

Florida and California have ample sunshine in common, but also massive housing problems that have millions of residents stuck with underwater mortgages. The two states are home to 16 of the top 20 metros in terms of home foreclosure rates in 2010. The metro area with the most foreclosure filings (171,704) and fifth-highest rate (7.1%) last year is Miami, which ranks No. 2 on our list of Most Miserable Cities.

The good weather and lack of a state income tax are the only things that kept Miami out of the top spot. In addition to housing problems (prices are down 50% over three years), corruption is off the charts, with 404 government officials convicted of crimes this decade in South Florida. Factor in violent crime rates among the worst in the country and long commutes, and it's easy to understand why Miami has steadily moved up our list, from No. 9 in 2009 to No. 6 last year to the runner-up spot this year.
California has its own miseries it heaps upon its cities. Do you think California will get a federal bailout?
California cities take the next three spots: Merced (No. 3), Modesto (No. 4) and Sacramento (No. 5). Each has struggled with declining home prices, high unemployment and high crime rates, in addition to the problems all Californians face, like high sales and income taxes and service cuts to help close massive budget shortfalls.

The Golden State has never looked less golden. "If I even mention California, they throw me out of the office," says Ron Pollina, president of site selection firm Pollina Corporate Real Estate. "Every company hates California."
There are many highly trained and talented people living in California, and this will always be a draw to employers to locate here, but the high taxes and highly regulated nature of the state makes it very unattractive to business.
Last year's most miserable city, Cleveland, fell back to No. 10 this year despite the stomach punch delivered by LeBron James when he announced his exit from Cleveland on national television last summer. Cleveland's unemployment rate rose slightly in 2010 to an average of 9.3%, but the city's unemployment rank improved relative to other cities, thanks to soaring job losses across the U.S. Cleveland benefited from a housing market that never overheated and therefore hasn't crashed as much as many other metros. Yet Cleveland was the only city to rank in the bottom half of each of the 10 categories we considered.

Two of the 10 largest metro areas make the list. Chicago ranks seventh on the strength of its long commutes (30.7 minutes on average–eighth-worst in the U.S.) and high sales tax (9.75%—tied for the highest). The Windy City also ranks in the bottom quartile on weather, crime, foreclosures and home price trends.

President Obama's (relatively) new home also makes the cut at No. 16. Washington, D.C., has one of the healthiest economies, but problems abound. Traffic is a nightmare, with commute times averaging 33.4 minutes–only New York is worse. Income tax rates are among the highest in the country and home prices are down 27% over three years.
I note that Las Vegas did not make the list. An oversight, perhaps?
I also note that Irvine didn't make the list. Like Disneyland, Irvine is the happiest place on earth.
Leaving the family holding the bag
Everything you will read about this property today is speculation based on a few facts. First, according to Redfin, the 2006 sale at the peak was not an arms-length transaction. That usually means the property was transfered to a family member.
However, when that sale occurred, the peak buyer borrowed $545,000 to complete the transaction. Arms length or not, the lender was happy to extend 100% financing to the borrower. Basically, the bank bought this property at the peak in exchange for the buyer's credit score.
If this was a family member non-arms-length transaction, how do these two parties feel about it? The original owner sold at the peak and obtained a huge windfall. He must feel good. The family member who paid peak price has trashed credit, but isn't out-of-pocket any money. Does the buyer feel ripped off? Does she ask grandpa to make her whole?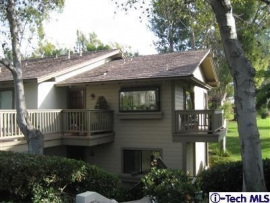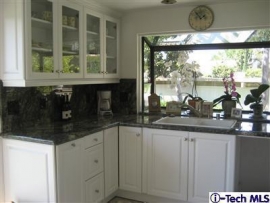 Irvine Home Address … 50 ARBOLES Irvine, CA 92612
Resale Home Price … $420,000
Home Purchase Price … $177,500
Home Purchase Date …. 2/17/1988
Net Gain (Loss) ………. $217,300
Percent Change ………. 122.4%
Annual Appreciation … 3.8%
Cost of Ownership
————————————————-
$420,000 ………. Asking Price
$14,700 ………. 3.5% Down FHA Financing
4.84% …………… Mortgage Interest Rate
$405,300 ………. 30-Year Mortgage
$85,388 ………. Income Requirement
$2,136 ………. Monthly Mortgage Payment
$364 ………. Property Tax
$0 ………. Special Taxes and Levies (Mello Roos)
$70 ………. Homeowners Insurance
$384 ………. Homeowners Association Fees
============================================
$2,954 ………. Monthly Cash Outlays
-$350 ………. Tax Savings (% of Interest and Property Tax)
-$502 ………. Equity Hidden in Payment
$27 ………. Lost Income to Down Payment (net of taxes)
$53 ………. Maintenance and Replacement Reserves
============================================
$2,183 ………. Monthly Cost of Ownership
Cash Acquisition Demands
——————————————————————————
$4,200 ………. Furnishing and Move In @1%
$4,200 ………. Closing Costs @1%
$4,053 ………… Interest Points @1% of Loan
$14,700 ………. Down Payment
============================================
$27,153 ………. Total Cash Costs
$33,400 ………… Emergency Cash Reserves
============================================
$60,553 ………. Total Savings Needed
Property Details for 50 ARBOLES Irvine, CA 92612
——————————————————————————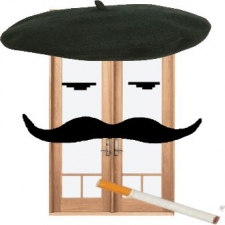 Beds:: 2
Baths:: 2
Sq. Ft.:: 1440
Property Type:: Residential, Condominium
Style:: One Level
View:: Mountain, Park/Green Belt, Faces South
Year Built:: 1975
Community:: Rancho San Joaquin
County:: Orange
MLS#:: 22147357
Source:: i-Tech MLS
Status:: ActiveThis listing is for sale and the sellers are accepting offers.
On Redfin:: 15 days
This sophisticated Town Home is situated on park-like grounds on a quiet cul-de-sac. A corner unit, this home features a spectacular view of the Newport Coast Mountain RangE & Mason Wildlife Regional Park. This single-level unit with warm neutral tones and an abundance of natural light accentuate the exotic cherry wood flooring throughout the main living area. The spacious entry boasts a handsome built-in Alderwood desk, while the open living room and dining area is graced by an outstanding stacked stone fireplace. The bright and airy kitchen offers beautiful white Hartmark cabinetry, Delerium granite countertops, double porcelain Kohler sink & bay garden window. The well appointed master suite offers an impressive 16 feet of custom built-ins in a mirrored closet complete with cedar ceiling, a master bath that includes a bright picture window with a spectacular view, and 13.5' vaulted ceiling. The guest bedroom features French doors & custom closet with cedar ceiling.