Foreclosures are expected to increase as banks begin to process the backlog of both visible (NOD, REO, MLS) and shadow inventory.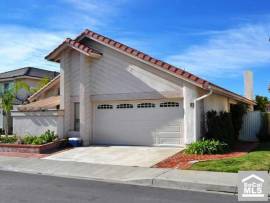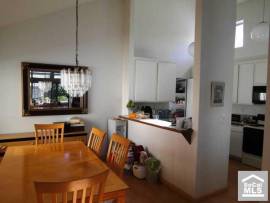 Irvine Home Address … 6 DELAMESA Irvine, CA 92620
Resale Home Price …… $530,000
Livin' simple and trying to get by

But honey, prices have shot through the sky

So I fixed up the basement with

What I was a-workin' with

Stocked it full of jelly jars

And heavy equipment

We're in the basement…

10-20-30 million dollars

Ready to be spent

B-52s — Legal Tender
Ben Bernanke is intent on printing out way out of our economic slump if necessary. As Bernanke continues printing money and giving it to banks at zero percent interest, our banks are beginning to return to health. Some banks are healthy enough to begin taking the necessary write downs on their residential real estate loans.
By Dan Levy and Prashant Gopal – Jan 13, 2011 8:04 AM PT
The number of U.S. homes receiving a foreclosure filing will climb about 20 percent in 2011, reaching a peak for the housing crisis, as unemployment remains high and banks resume seizures after a slowdown, RealtyTrac Inc. said.

"We will peak in foreclosures and probably bottom out in pricing, and that's what we need to do in order to begin the recovery," Rick Sharga, RealtyTrac's senior vice president, said in an interview at Bloomberg headquarters in New York. "But it's probably not going to feel good in the process."
The Promissory Note and Mortgage are complicated series of promises lenders and borrowers make to each other in the loan transaction. Regardless of how borrowers perform, they are going to become emotionally attached to their properties.
If borrowers do not perform to the specifications of the repayment agreement, they generally sell, but they can simply squat and wait until foreclosure. More and more loan owners are choosing to do that.
A record 2.87 million properties got notices of default, auction or repossession in 2010, a 2 percent gain from a year earlier, the Irvine, California-based data seller said today in a report. The number climbed even after a plunge in filings in the last part of the year — including a 26 percent drop in December — as lenders came under scrutiny for their practices.

Foreclosures have weighed down U.S. housing prices as the nation's unemployment rate is stuck at more than 9 percent. Home values may rise 0.6 percent for the year, the first annual jump since 2006, according to Fannie Mae, the largest U.S. mortgage buyer. They have fallen as much as 33 percent since peaking in 2006, based on the S&P/Case-Shiller Index of 20 cities.

Banks seized more than 1 million homes in 2010, according to RealtyTrac. That was up 14 percent from a year earlier and the most since the company began reports in 2005.

About 3 million homes have been repossessed since the housing boom ended in 2006, Sharga said. That number could balloon to about 6 million by 2013, when the housing market may "absorb the bulk of distressed properties," he said.
With sales well off historic norms and near 10% unemployment, who is going to step forward and buy all the distressed inventory over the next 3 years? This is going to linger on for a very long time.
Foreclosure Pipeline

"What makes this almost inevitable is the fact there are 5 million seriously delinquent loans not yet in foreclosure," Sharga said. "They've got to eventually get in the pipeline unless the homeowners cure the defaults."
I think many believe the invisible hand of the market is somehow going to make all these problems go away. These delinquent borrowers are either going to be given free houses as squatters, or they will be foreclosed on. Cure rates are very low because the debts are so large, and the employment and wage picture is so weak. Low cure rates will persist.
The foreclosure crisis is the biggest threat to U.S. economic growth, according to Mark Zandi, chief economist for Moody's Analytics Inc. in West Chester, Pennsylvania. Lender delays in processing defaults may prolong a decline in home prices, he said in an interview this week.

As many as 250,000 foreclosure filings that would have occurred at the end of 2010 were delayed by the ongoing probe into lender practices, according to RealtyTrac. Those proceedings will be pushed into this year, resulting in an "ugly" first quarter, Sharga said.

Attorney General Probe

Attorneys general in all 50 states are investigating whether banks and loan servicers used faulty documents and signatures on loan documents, a process that has come to be known as robo-signing. Companies including JPMorgan Chase & Co., Bank of America Corp. and Ally Financial Inc. halted some repossessions as they reviewed their procedures.

Foreclosure filings in December totaled 257,747, the lowest monthly tally since June 2008. The number fell 2 percent from November and 26 percent from a year earlier, the biggest annual decline in RealtyTrac records.

In Florida, among the states most affected by delays because the courts oversee foreclosures, filings plunged 54 percent from a year earlier to the lowest level since July 2007.

Total U.S. filings in the fourth quarter fell 8 percent from a year earlier to 799,064. The tally for the three-month period was the lowest since the fourth quarter of 2008.

Nevada had the highest U.S. foreclosure rate in 2010 for the fourth consecutive year, with more than 9 percent of the state's households receiving a filing.
I will be busy.
Arizona was second at 5.7 percent and Florida third at 5.5 percent.

California's rate was 4.1 percent, Utah's was 3.4 percent and Georgia's was 3.3 percent. Michigan, Idaho, Illinois and Colorado rounded out the top 10.

Five States

Five states accounted for 51 percent of the U.S. filing total, with almost 1.5 million. California led with 546,669, down almost 14 percent;
Less filings in California almost certainly means larger shadow inventory. Unemployment remains very high, and as the high prices attest, the debts here are enormous. California is not over the hump.
Florida was second at 485,286, down 6 percent; and Arizona was third at 155,878, down 4 percent.

Illinois ranked fourth at 151,304 and Michigan was fifth at 135,874, both down about 15 percent from 2009.

Georgia, Texas, Ohio, Nevada and New Jersey also ranked among the top 10, said RealtyTrac, which sells data from counties representing 90 percent of the U.S. population.

To contact the reporters on this story: Dan Levy in San Francisco at dlevy13@bloomberg.net; Prashant Gopal in New York at pgopal2@bloomberg.net

To contact the editor responsible for this story: Kara Wetzel at kwetzel@bloomberg.net
After a record 1 million home foreclosures in 2010, this year is likely to be even worse
Janna Herron, AP Real Estate Writer, On Thursday January 13, 2011, 3:21 pm EST
NEW YORK (AP) — The bleakest year in the foreclosure crisis has only just begun.

Lenders are poised to take back more homes this year than any other since the U.S. housing meltdown began in 2006. About 5 million borrowers are at least two months behind on their mortgages and industry experts say more people will miss payments because of job losses and also loans that exceed the value of the homes they are living in.

"2011 is going to be the peak," said Rick Sharga, a senior vice president at foreclosure tracker RealtyTrac Inc. The firm predicts 1.2 million homes will be repossessed this year.
I don't know. Two Thousand Eleven might be the peak of foreclosures, but some markets will take much longer to clear out, and some will process quicker. I suspect we may see a peak in foreclosures, but the for-sale inventory may not peak for a year or two after that as we process the backlog.
Banks will undoubtedly be selling into the upwelling of the new recovery. IMO, the recovery will be weak because people will continue to pay down debt, and no HELOC money will be made available because there has been no appreciation to create any free money. The lack of mortgage equity withdrawal will be a drag on the economy An unpleasant side effect of government meddling falsely propping up prices and delaying the bottom.
The blistering pace of foreclosures this year will top 2010, when a record 1 million homes were lost, RealtyTrac said Thursday.

One in every 45 U.S. households received a foreclosure filing last year, a record 2.9 million of them. That's up 1.67 percent from 2009.

On Thursday, Freddie Mac reported that fixed mortgage rates dipped this week for the second straight time, extending a sliver of hope for some home owners.
A sliver of false hope? Interesting that this news story actually states they are giving the hopeless something to cling on to. Denial must be the driver of investment related reporting.
The average rate on the 30-year mortgage dropped to 4.71 percent from 4.77 percent the previous week. The rate on the 15-year loan, a popular refinance choice, slipped to 4.08 percent from 4.13 percent.

But both are a half-point higher than the lows they reached in November. The 30-year loan rate hit a 40-year low of 4.17 percent and the 15-year mortgage rate fell to 3.57 percent, the lowest level on records starting in 1991.

The dip has led more borrowers to apply for a refinance, but would-be buyers remain hesitant, according to Wednesday's mortgage indexes from the Mortgage Bankers Association. It will take more than low mortgage rates to jumpstart a housing market plagued by high unemployment, falling prices, tighter credit standards.

The glut of foreclosures has compounded the problem and while the pace moderated in the final months of 2010, that isn't expected to last.

Foreclosures are expected to remain elevated throughout the year, pushing home prices down another 5 percent nationally before finally bottoming out.

The number of homes that received at least one foreclosure-related filing in December was the lowest monthly total in 30 months. Total notices fell 1.8 percent from November and 26.3 percent from December 2009, RealtyTrac said.

Banks temporarily halted actions against borrowers severely behind on their payments after allegations of improper eviction surfaced in September.
Are you starting to suspect that banks will either invent or embrace any story that allows them to delay foreclosure?
However, most banks have since resumed foreclosures and the first quarter will likely bear that out, Sharga said.

The pain likely will be the most acute in states that have already suffered the worst. For the most part, it will be states that saw the biggest housing booms: Nevada, Arizona, Florida and California. They will be joined by states hit hardest by the economic downturn, including Michigan and Illinois.

And on Wednesday, Illinois lawmakers approved a 66 percent income-tax increase in a desperate bid to end the state's crippling budget crisis.
I hope Jerry Brown isn't getting any ideas….
More than half of the country's foreclosure activity came out of five states in 2010: California, Florida, Arizona, Illinois and Michigan. Together, these states recorded almost 1.5 million households receiving a filing, despite year-over-year decreases in California, Florida and Arizona.

Nevada posted the highest foreclosure rate in 2010 for the fourth straight year, despite a 5 percent decline in activity from the year before. One in every 11 households received a foreclosure filing last year in the state. In December, foreclosure activity increased 18 percent from November with a 71 percent spike in bank repossessions.

Arizona and California also showed sharp December increases in the number of homes that banks reclaimed, at 52 percent and 47 percent, respectively. Arizona, along with Florida, finished the year at No. 2 and No. 3 for the highest foreclosure rates.

One in every 17 Arizona households got a foreclosure filing last year, while one in 18 received a notice in Florida.

California, Utah, Georgia, Michigan, Idaho, Illinois and Colorado rounded out the top ten states with the highest foreclosure rates.

RealtyTrac tracks notices for defaults, scheduled home auctions and home repossessions — warnings that can lead up to a home eventually being lost to foreclosure.
As more shadow inventory is brought into the light, prices will remain under pressure. It doesn't look like a vibrant economy is coming to save the market. Even if a rebound were robust, it wouldn't save many of the indebted anyway. Like those who got Option ARMs with 1% teaser rates.
Selecting Pay-Option default
The Option ARM, also known as the pay-option ARM, allowed a borrower to select a payment: (1) the fully amortized payment they could not afford, (2) the interest-only payment they probably could not afford, and (3) the teaser rate payment they could afford as long as the teaser rate was offered in perpetuity.
The owner of today's featured property paid $433,000 on 12/10/2003. He used a $411,350 first mortgage and a $21,650 down payment.
On 9/8/2005 he refinanced with a $508,000 Option ARM with a 1% teaser rate, and he obtained a $50,800 HELOC.
On 5/17/2006 he enlarged the HELOC to $85,800.
Total property debt is $593,800 plus negative amortization on a 1% teaser rate.
Total mortgage equity withdrawal is $182,450.
He isn't in default, but he can't pay off the mortgage, so this is a short sale.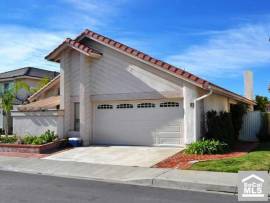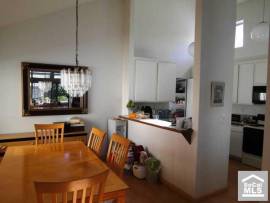 Irvine Home Address … 6 DELAMESA Irvine, CA 92620
Resale Home Price … $530,000
Home Purchase Price … $433,000
Home Purchase Date …. 12/10/03
Net Gain (Loss) ………. $65,200
Percent Change ………. 15.1%
Annual Appreciation … 2.8%
Cost of Ownership
————————————————-
$530,000 ………. Asking Price
$106,000 ………. 20% Down Conventional
4.79% …………… Mortgage Interest Rate
$424,000 ………. 30-Year Mortgage
$107,133 ………. Income Requirement
$2,222 ………. Monthly Mortgage Payment
$459 ………. Property Tax
$0 ………. Special Taxes and Levies (Mello Roos)
$88 ………. Homeowners Insurance
$81 ………. Homeowners Association Fees
============================================
$2,851 ………. Monthly Cash Outlays
-$377 ………. Tax Savings (% of Interest and Property Tax)
-$530 ………. Equity Hidden in Payment
$194 ………. Lost Income to Down Payment (net of taxes)
$66 ………. Maintenance and Replacement Reserves
============================================
$2,205 ………. Monthly Cost of Ownership
Cash Acquisition Demands
——————————————————————————
$5,300 ………. Furnishing and Move In @1%
$5,300 ………. Closing Costs @1%
$4,240 ………… Interest Points @1% of Loan
$106,000 ………. Down Payment
============================================
$120,840 ………. Total Cash Costs
$33,700 ………… Emergency Cash Reserves
============================================
$154,540 ………. Total Savings Needed
Property Details for 6 DELAMESA Irvine, CA 92620
——————————————————————————
Beds: 3
Baths: 2 baths
Home size: 1,325 sq ft
($400 / sq ft)
Lot Size: 4,365 sq ft
Year Built: 1977
Days on Market: 3
Listing Updated: 40554
MLS Number: P765471
Property Type: Single Family, Residential
Community: Northwood
Tract: Ps
——————————————————————————
Great opportunity to own a Charming house in Park Paseo. open airy and bright floor plan with laminated wood floors and High ceiling. Walking distance to Award Winning Santiago Hills Elementary School & Northwood High School. Large yard with patio. Association ammenties are pools, Tennis, Spa, clubhouse, Tot Lots, BBQ's. Walk to Shopping, parks & trails. Low Tax Rate, No Mello Roos, Association Dues $81/month. DON'T MISS THIS CHANCE!!!
ammenties?