Mortgage interest rates have broken above 5% for the first time since early 2010. Will be see 4% interest rates again?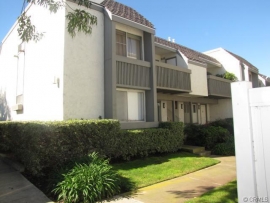 Irvine Home Address … 27 FIRWOOD 27 Irvine, CA 92604
Resale Home Price …… $304,900
Goodbye doesn't mean forever

Let me tell you goodbye doesn't mean

we'll never be together again

Though we may be so far apart you still will have my heart

So forget your past my Goodbye Girl

'Cause now you're home at last.

Bread — Goodbye Girl
The interest rate cycle is very long, and we are bouncing off historic lows. It is reasonable to think interest rates may go up based on reversion to the mean. The average over the full cycle (down, up, down) is 9%, and interest rates generally hover between 7% and 11%.
Back in early December, I noted Mortgage interest rates hit five-month high. Since then, other pundits are starting to proclaim the end of the era of mortgage interest rates below 5%.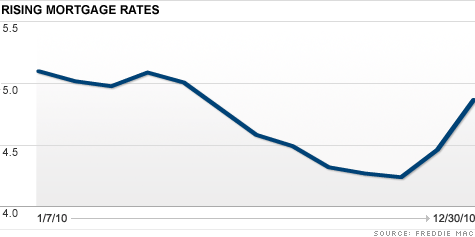 By Les Christie, staff writer — January 1, 2011: 3:47 PM ET
NEW YORK (CNNMoney.com) — The era of near 4% mortgage rates has ended after a quick rate rise since early November. But some industry experts think that may be a good thing for the flagging housing market.

The average 30-year fixed mortgage rate has risen to 4.86% from 4.17%, according to Freddie Mac's weekly mortgage market survey. In the Bankrate.com weekly survey, the rate has risen to 5.02% — crossing the 5% mark for the second time in three weeks — after being as low as 4.42% as recently as early November.

Rates haven't been this high since May and forecasters now predict them to remain between 5% and 6% for all of 2011.

"You can kiss those record lows goodbye," said Greg McBride, chief economist for Bankrate.com.
Is this a good contrarian indicator? Since everyone is starting to say interest rates are going much higher, will the market reverse and send interest rates back down?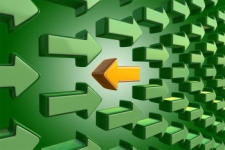 Keith Gumbinger of HSH Associates, a provider of mortgage information said that the market reached a new plateau.

"I don't think we're going back to a 50-year low anytime soon without an economic collapse," he said. "Rates will probably never revisit those levels."
That is the essence of the argument: rates will not go back to ultra-low levels as long as their are competing investments where returns are attractive, something which requires an expanding economy.
The increase will push mortgage payments higher for homebuyers. When rates rise from 4.25% to 5% it takes away about 9% of buying power, according to McBride.

"That's nothing to sneeze at," he said. "But it's still small relative to the steep drop in home prices over the past few years."
He is right.
In Las Vegas where prices are very affordable, a small decrease in affordability will not make much difference; however, in inflated California markets where every penny of affordability is needed to support pricing, rising interest rates will be a serious problem.
Good for the market?

Higher interest rates may even prove stimulating to the still quiet housing market in which sales volume and prices are scraping near their bottoms.

"The initial phase of an interest rate increase generally does not hurt markets," said Lawrence Yun, chief economist for the National Association of Realtors. "In fact, it can help."

The rapid rise introduces an element of urgency for potential homebuyers. They may now rush to buy before rates spurt even more.
OMG! It's been a year, but it is worth revisiting: Urgency Versus Reality: realtors Win, Buyers Lose.
The strength of the economic recovery will have far more impact on the housing market that this relatively modest increase in mortgage rates, according to Yun. If hiring gains momentum, housing markets should revive.

"If we add 2 million jobs as expected in 2011, and mortgage rates rise only moderately, we should see existing-home sales rise to a higher, sustainable volume," said Yun.

Gumbinger said that demand for homes may be tempered somewhat by the increased mortgage costs and so affect home prices a bit but the improving job picture and better consumer confidence matter much more.

"If the other factors are aligned," he said, "interest rates are not a big thing."
Economists are correct to point out that jobs are the creator of all real estate demand. The unemployed may desire houses, but they don't effectively add to demand.
What follows will be repeated by the NAR often over the next several years. They will complain that "stringent" lending standards are hindering the market and squelching demand. Of course, realtors embraced the Option ARM because it stimulated demand, so we can't count on the NAR to be objective about what lending standards should be.
The real mortgage challenge, according to Yun, is to increase the number of loan applicants winning approvals. Too many potential homebuyers are still finding it difficult to qualify for loans.

"The current mortgage market is a unique situation" he said. "It's less about rates than it is about underwriting standards, which are, in my opinion, still too stringent."

"If lenders return to more normal, safe underwriting standards for creditworthy buyers, there would be a bigger boost to the housing market and spillover benefits for the broader economy."
So do you think the era of sub-5% mortgage interest rates is gone for good?
Fannie Mae shadow inventory
In 2011 we will see many properties emerge from shadow inventory. Lenders are not going to let these sit vacant and rot on their books forever. Fannie Mae is moving to liquidate the one that started as a default in mid 2009.

Foreclosure Record
Recording Date: 12/31/2009
Document Type: Notice of Sale
Foreclosure Record
Recording Date: 09/17/2009
Document Type: Notice of Default
Fannie Mae bought the property in May of 2010, and it took them 6 months to get it to market. It must be interesting to be a project manager for the banks. Usually a slow and inefficient project manager wouldn't last long, but they probably rise to the top in the bank's property management department.
The property was originally purchased on 11/2/2000 for $170,000. The owner used a $165,150 first mortgage and a $4,850 down payment.
On 12/31/2001 they refinanced with a $166,500 first mortgage.
On 12/13/2002 they refinanced with a $193,000 first mortgage.
On 8/3/2005 they refinanced with a $233,558 first mortgage.
On 1/4/2006 they refinanced with a $258,748 Fannie Mae first mortgage. The GSEs entered the bubble late as a response to losing market share. This was one of the stupid loans they made that we are now paying for in the GSE bailout.
On 1/12/2007 they obtained a $15,778 HELOC.
On 5/25/2007 they got a $42,663 HELOC.
Total property debt is $301,411.
Total mortgage equity withdrawal is $136,261. Not a lot, but enough to cost them their home.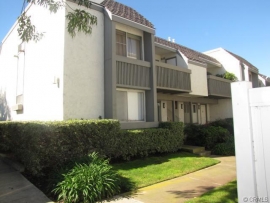 Irvine Home Address … 27 FIRWOOD 27 Irvine, CA 92604
Resale Home Price … $304,900
Home Purchase Price … $170,000
Home Purchase Date …. 11/2/2000
Net Gain (Loss) ………. $116,606
Percent Change ………. 68.6%
Annual Appreciation … 5.7%
Cost of Ownership
————————————————-
$304,900 ………. Asking Price
$10,672 ………. 3.5% Down FHA Financing
5.02% …………… Mortgage Interest Rate
$294,229 ………. 30-Year Mortgage
$63,276 ………. Income Requirement
$1,583 ………. Monthly Mortgage Payment
$264 ………. Property Tax
$0 ………. Special Taxes and Levies (Mello Roos)
$51 ………. Homeowners Insurance
$299 ………. Homeowners Association Fees
============================================
$2,197 ………. Monthly Cash Outlays
-$150 ………. Tax Savings (% of Interest and Property Tax)
-$352 ………. Equity Hidden in Payment
$21 ………. Lost Income to Down Payment (net of taxes)
$38 ………. Maintenance and Replacement Reserves
============================================
$1,754 ………. Monthly Cost of Ownership
Cash Acquisition Demands
——————————————————————————
$3,049 ………. Furnishing and Move In @1%
$3,049 ………. Closing Costs @1%
$2,942 ………… Interest Points @1% of Loan
$10,672 ………. Down Payment
============================================
$19,712 ………. Total Cash Costs
$26,800 ………… Emergency Cash Reserves
============================================
$46,512 ………. Total Savings Needed
Property Details for 27 FIRWOOD 27 Irvine, CA 92604
——————————————————————————
Beds: 2
Baths: 1 bath
Home size: 1,000 sq ft
($305 / sq ft)
Lot Size: n/a
Year Built: 1978
Days on Market: 31
Listing Updated: 40545
MLS Number: I11000086
Property Type: Townhouse, Residential
Community: Woodbridge
Tract: 0
——————————————————————————
According to the listing agent, this listing is a bank owned (foreclosed) property.
Great opportunity at a great price! Come see this beautiful condo located in wonderful community! Rich dark wood cabinets bring the kitchen to life! New paint and carpet installed throughout makes the property feel like new! Beautiful views of the bay are within walking distance! Don't pass up on this great opportunity!