There's a lot to talk about when it comes to the Marquee Park Place: the first residential high rise in Irvine if not all of Orange County, the ridiculous amount of investors, the exorbitantly high HOA dues, not to mention the tons of units available on the market for sale or rent. I'd love to see an in-depth article on the Marquee and perhaps we may do one if we can gather the data and present it clearly. But for now, I'd like to point out a Marquee flip that went terribly wrong.
Welcome to 3141 Michelson Drive #402. This property's sale closed last week. That's a little different from the rest of the properties on this blog which are actually available for sale. In some ways it's better since we don't need to guess what the final selling price will be.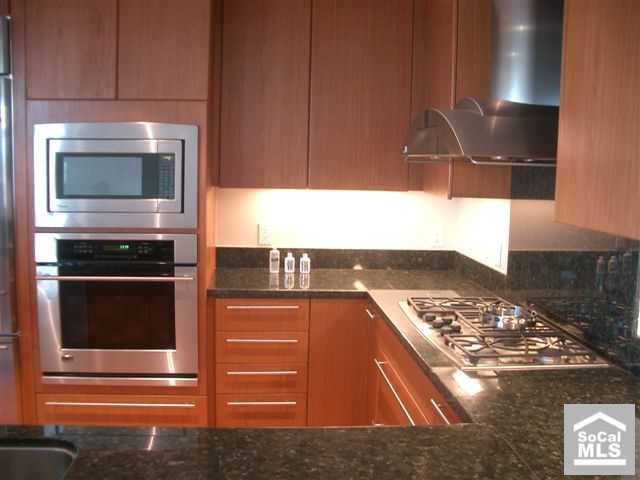 Address: 3141 Michelson Drive #402, Irvine, CA 92612 (Park Place)
Plan: Plan D – 1492 sq ft – 3 (2bd+den)/2
MLS: P522216 DOM: 57
Original List Price: $829,000
Final Sale Price: $709,000
Date Sold: 9/29/2006
In order to obtain the initial purchase price of the property, I actually looked up the property tax information from the Orange County Tax Collector. From that I discovered:
Purchase Price: $690,800
Purchase Date: 2/13/2006
If anyone can corroborate that or find evidence contrary to it, please let me know because having accurate information is of the utmost importance.
A quick look at the purchase and sales prices will tell you that the buyer lost money on this deal after paying commissions and closing costs. However, the extent of the loss is far more severe. On the MLS listing, the description says "Seller will credit buyer 2 year HOA dues based upon the current one at COE which is worth more than $28,000." And the private remarks say "4% COMMISSION !! 4% COMMISSION !! Yes, it is 4% !! Please take off shoes." Another piece of the pain puzzle is that the property was vacant so we should account for the carrying costs for the mortgage and HOA dues for 7 months (let's be conservative and assume they put 20% down and took out a 6% IO). Here goes:
$709,000 – 7% in commissions and closing costs = $659,370
$659,370 – $28,000 in HOA concession = $631,370
$631,370 – $27,500 in 7 months of carrying costs = $603,870
$603,870 – $690,800 purchase price = $86,930 LOSS
This seller may have lost more than $87,000!! Unbelievable! Makes me wonder how much pain some of the other flippers at the Marquee are feeling. What do you think?