The stock market and Irvine Housing Market are scaling new heights, setting a new normal each week. A year ago, I wrote about half-a-million dollar condominiums of Irvine, and today, I will list three condominiums that are almost a million dollars.
37 Canopy, Irvine CA 92603
Listing Price: $999,888
HOA: $207/ Monthly
Price/ SF: $476
Tract: Laurel, Quail Hill
This is a two level property. The main entry to the house is via formal living room. It leads to the dining room, which is attached to the kitchen and family room. The three garage opens to the family room. The staircase in the dining area leads to the four bedrooms upstairs. SMS covered the property in this blog post. Plus points are many for this property- the city lights, tight floor plan, nice community that is aging well (and three car garage too!) But the only drawback is lack of a bedroom downstairs. For a million dollars, I would want a bedroom with attached bathroom downstairs.
163 Great Lawn, Irvine CA 92620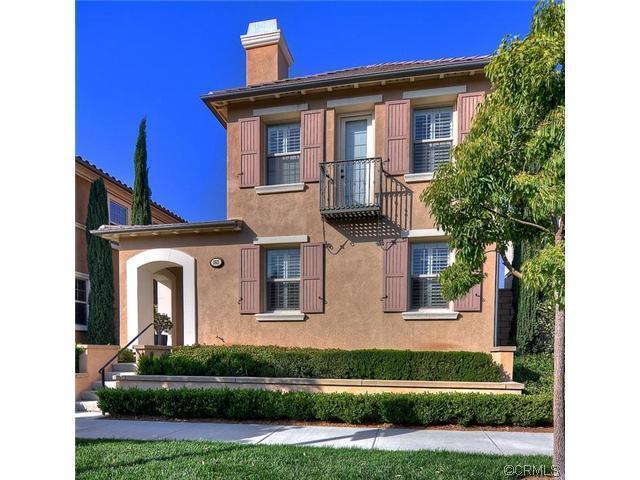 Listing Price: $975,000
HOA Dues: $268/ Monthly
Price/ SF: $424
Tract: Stonetree
A small entry room leads you to a great room- the kitchen leads to the fourth bedroom and garage on side, and patio on the other. Dining room also has an entry to the patio. The stairs lead to a very tightly laid our upper floor with three bedrooms. Overall, it's a nice floor plan trying to cover each and every need of the potential home owner. The house is very airy and bright also. Drawback..great room! Many love the great room concept, for close to a million dollars, I would love to see a formal living room in addition to the great room.
8036 Scholarship, Irvine CA 92612
Listing Price: $910,000
Price/ SF: $636
HOA Dues: $931 Monthly
Tract: The Plaza (5000 to 8000)
What can I say about the floor plan of an almost million dollar two bedroom condominium? Let's begin with "it's so UN-Irvine". It's not your typical Mediterranean looking floor plan laid out with due consideration to Feng Shui elements. It's our own little New York, close to the airport, a very spacious and upscale two bedroom single level attached condominium with HOA taking care of everything other than your grocery bill. Suitable more to a jet-setting executive.
What are your thoughts?
Would you buy a condominium at a million dollars because you are priced out of single family homes? Or would you move to other better rated cities like Yorba Linda that still offer some bragging rights, if not a list of them? What about cities surrounding Irvine? Would you move there if the foreign cash buyer out prices you?
Discuss on Talk Irvine: http://www.talkirvine.com/index.php/topic,3884.0.html